A street of memories thrills spectators
Share - WeChat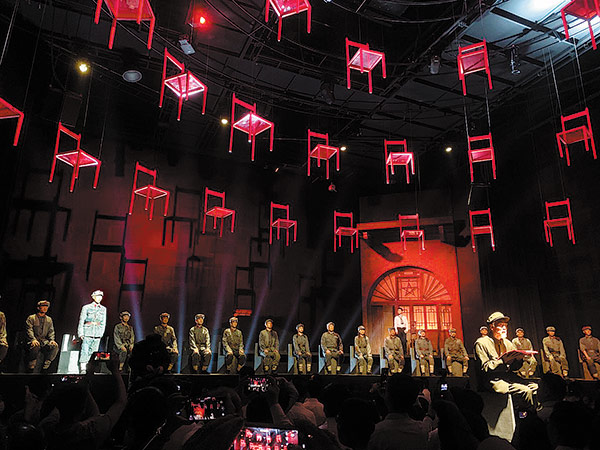 The Red Street Cinema, located at the end of the axis, stands out from the surrounding northern Shaanxi-style residential and commercial buildings, breaking the rhythm of low buildings and forming a beautiful skyline. Behind the Red Street Cinema is the story of the Yan'an Film Projection Team.
On Sept 28, 1939, the Yan'an Film Projection Team was established and incorporated into the Yan'an Film Troupe in 1940. The screening team of the Eighth Route Army traveled over the mountains and valleys of northern Shaanxi, sent movies to the military and civilians in the border regions, and created the "square cinema", a unique screening experience in China.
The projection team had 4 projectors. This included the hand-cranked projector brought back by Zhou Enlai, who later became the first prime minister of the People's Republic of China in 1949, from the Soviet Union. The projection team usually set up the screen in a spacious open-air venue. The audience brought their own stools and gathered around the movie projectors. The nearby hilly ground was also densely packed with people, and watching movies became a major attraction in Yan'an at that time.