New weather satellite for better forecasts takes first images
Share - WeChat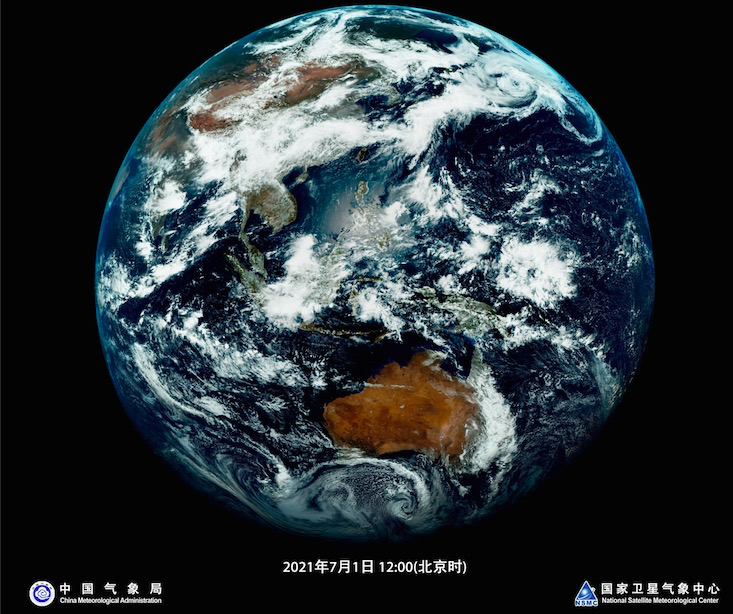 The Fengyun 4B weather satellite in orbit test captured its first group of pictures with higher definition, which can better help China forecast abrupt weather events, the China Meteorological Administration said on Thursday.
The rapid-imaging device carried by the satellite is able to take pictures each minute that cover 4 million square kilometers.
The imaging range can reach the Indian Ocean to the west, the Pacific Ocean to the east and broader areas in Oceania, the administration said.
Tang Shihao, chief designer of the Fengyun satellite's engineering application system, said: "Fengyun 4B enables people to clearly see the changes of wind and clouds each minute with their naked eyes. The satellite includes more services, especially those for typhoon, flood and drought prediction."
The Fengyun 4B is capable of dealing with 1.2 times the amount of data than Fengyun 4A, its predecessor still in orbit, said Lu Feng, chief designer of the Fengyun 4 series satellites' optical ground system.
The administration said that the images can provide a better angle to analyze the typhoon's location, path and intensity on the South China Sea and the West Pacific.
China launched on June 3 the Fengyun 4B satellite, which will operate for seven years in orbit.