Shanxi province celebrates the 100th anniversary of the founding of the CPC
Share - WeChat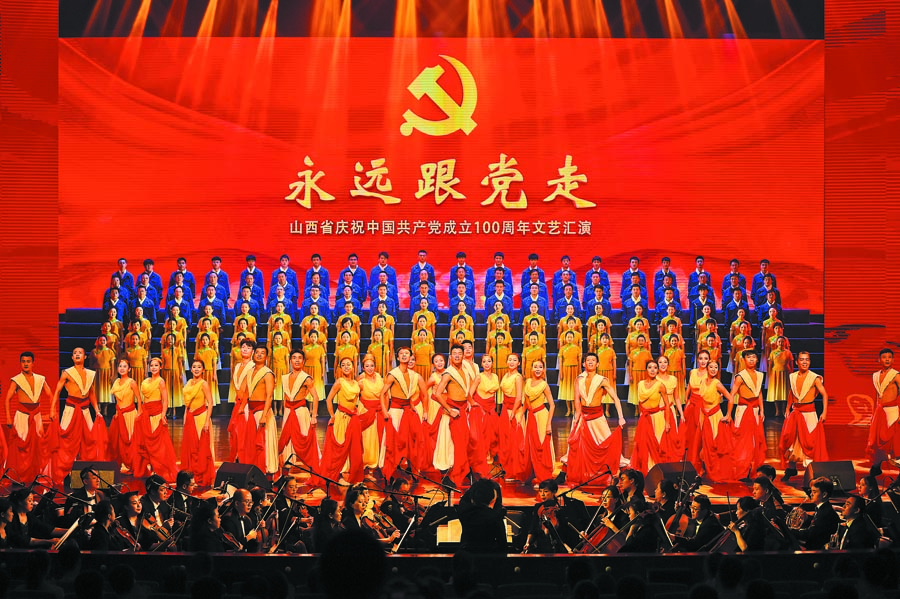 Party members look back upon centenary of history, development
Weeks before July 1, which marked the 100 anniversary of the founding of the Communist Party of China, there were a number of events held throughout Shanxi province to celebrate the birthday of the CPC.
The latest was an evening gala held at Shanxi Grand Theater in Taiyuan on June 30. It was a combination of choruses, symphonies and dances performed by artists from across the province. The gala was attended by more than 500 people including local officials and representatives of Party members.
Prior to this event, celebrations in Shanxi included studies of the Party's history, massive gatherings, awards to model Party members, Party history exhibitions, artistic performances, symposiums and forums.
The Party committee of Fenjiu Group, a renowned liquor producer in Shanxi province, held a grand concert called Ode to Red Flag on June 22-23.
This was the highlight of a series of events in the company that started at the beginning of this year, which included seminars on the CPC history, symposiums and sports meetings.