Flexible employment helping stabilize job market
Share - WeChat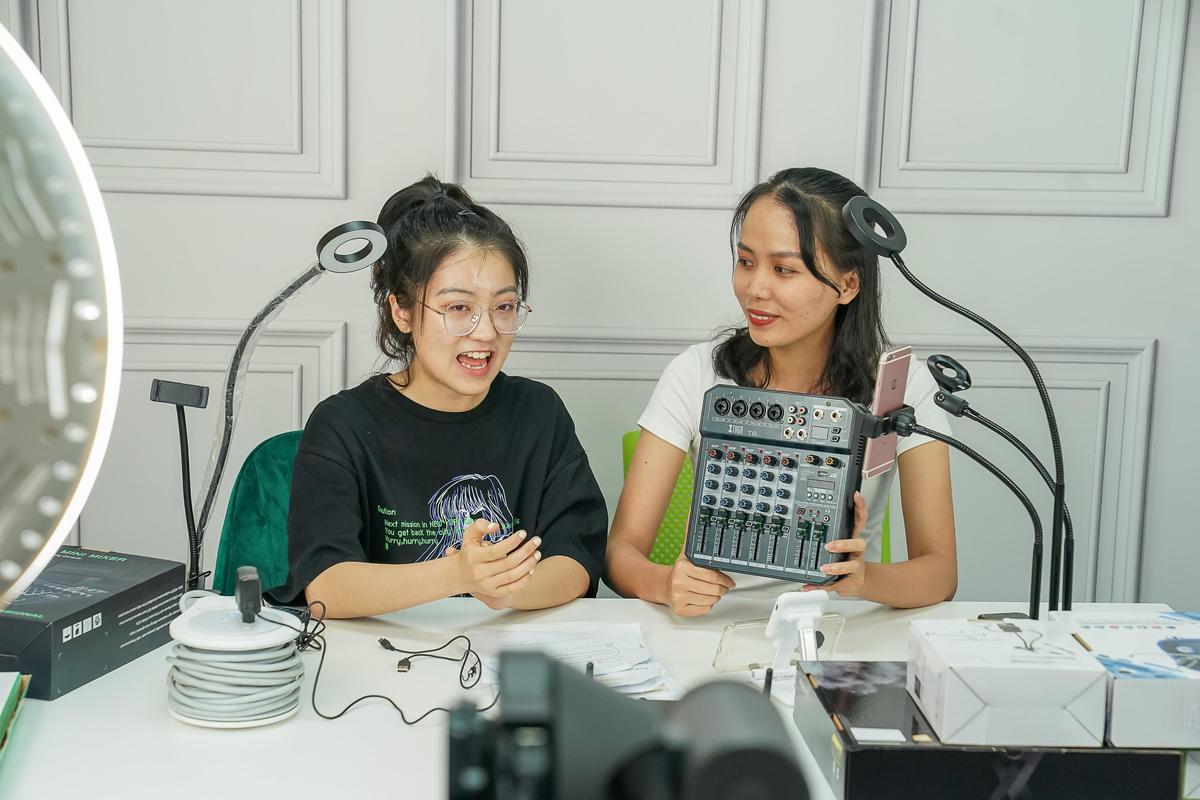 State Council exploring provision of pensions and healthcare insurance
China will continue to channel more resources to promote flexible employment as it has played a key role in stabilizing the job market.
More than 200 million people are involved in flexible employment, an official from the Ministry of Human Resources and Social Security said.
Flexible employment has become an important way for people to increase their incomes, and also a way of relieving employment pressure.
According to a report by Renmin University of China in December, around 56 percent of domestic companies employ workers flexibly, up 11 percentage points from 2019.
"Starting their own businesses and joining flexible employment are important ways for people to get jobs and earn more, which has also drawn attention from the central government, giving them continuous financial and policy support," Song Xin, the ministry's deputy director for employment promotion, said at a news conference late last month.
He said the government is making efforts to give more support to flexibly employed workers.
In May, a State Council executive meeting decided to further support the development of flexible employment by exploring a pension system and healthcare insurance for those who are flexibly employed, and protecting their rights if they are hurt on the job.
"We've first streamlined administrative procedures for individuals selling agricultural products and daily supplies at officially approved places," Song said. "Financial support available to startup operators, and small and medium-sized enterprises has also been improved."
He said secured loans to individuals planning to open businesses rose to 200,000 yuan ($31,000) from the previous 150,000 yuan, while the cap rose to 3 million yuan for small and medium-sized companies.
He said that government services offering job information and helping incubate companies have also been enhanced.
"The ministry has set up over 8,800 incubation centers nationwide for startups, with some of them open to individuals free of charge," Song said. "Training courses and supporting policies are also available to these people."
Li Zhong, vice-minister of human resources and social security, told the news conference that the government is not only reducing limitations on the development of flexible employment, but also creating more flexible jobs for people and securing their rights to gain pensions and healthcare insurance.
In the face of great employment pressure, encouraging flexible employment will continue to be an important way to help people land jobs, especially those in key groups.
According to the latest figures from the National Bureau of Statistics, the 9.09 million college graduates this year still largely face difficulties landing jobs, though the job market has continued to expand this year.
"Flexible employment has invigorated the job market, showing its great potential and advantages," Li Yan, director of 58 Tongcheng Recruitment Research Institute, said in an interview with Economic Information Daily.
She said that flexible employment has expanded people's job options thanks to its flexible working time and methods of employment.
"It has also helped companies reduce their labor costs and optimize their human resources structure," Li said. "Employers can match openings and job hunters faster and more efficiently."
Xie Liang, a 24-year-old from Qingdao, Shandong province, said he once considered being a livestreaming anchor, but the uncertain future of the job and unstable income deterred him.
"I did livestreaming at college and there were agencies contacting me, saying that they could make me an internet celebrity," he said. "Finding a job last year was not that easy, but the agencies can't secure me a stable income. I finally gave up the chance and sought a job as a teacher at a kindergarten."
Li Qiang, vice-president of Zhaopin, an online recruitment platform, said that intensifying competition in finding jobs has made more people, especially the young, join flexible employment, but it needs regulation and support from the government.
"Flexibly employed workers have concerns about their incomes, insurance system and disadvantages in labor disputes as the law on flexible employment is not perfected yet," he said. "Improving flexible workers' skills is also vital, which can help them get a better career."