New theme park project showcases Sino-US cooperation
Share - WeChat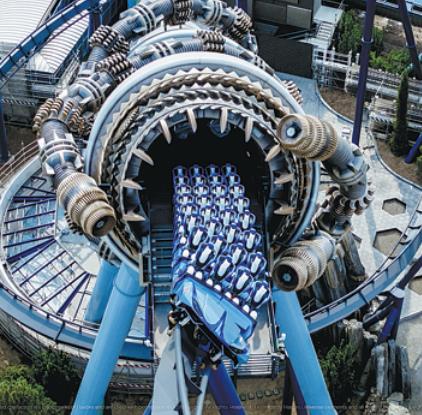 What to expect
The venue is expected to receive more than 10 million tourists a year and achieve annual revenue of 10 billion yuan.
The park features seven themed "lands": Kung Fu Panda Land of Awesomeness; Transformers Metrobase; Minion Land; The Wizarding World of Harry Potter; Jurassic World Isla Nublar; WaterWorld and Hollywood.
Kung Fu Panda Land of Awesomeness, inspired by DreamWorks Animation's film franchise, is Universal's first "land" with such a theme.
Transformers Metrobase will be the first Transformers "land" in the world. The designers, well aware that visitors will be familiar with the Hollywood movie, have added a Chinese touch by setting the Metrobase headquarters in Beijing.
Guan Yu, deputy head of Beijing's culture and tourism bureau, said the park is expected to create a huge consumption ecosystem and meet the demands of tourists.
"It's time to reform the tourist industry. A deep integration of culture and tourism is needed to provide high-end products and services," she said.