New theme park project showcases Sino-US cooperation
Share - WeChat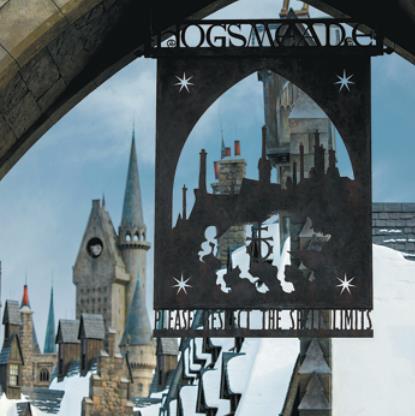 Bright future
Zhang Lingling, 28, a local white-collar worker who has visited Universal Studios Singapore, said she is looking forward to the Beijing resort opening, as she is a big fan of films and roller coaster rides.
"I have visited the Shanghai and Hong Kong Disneylands, as well as Universal Studios in Singapore and Japan. I had been hoping so much that we could have such a venue in our city, which is a must for the capital," she said.
Zhang said she was thrilled to hear that Universal Beijing Resort would be the largest of its kind in the world.
Like her, many people eager to experience the new theme park have recently downloaded a trial version of the venue's app, which is available online with details of shows and themed rides.
The park has yet to open, but news about the venue has become a hot topic among the public.
While people are eagerly waiting to visit the venue, the companies involved in the project, along with the local government, believe it will offer far more than just fun.
Eitingon said, "Universal Beijing Resort will play a key role in helping to elevate the cultural and tourism landscape of Beijing-becoming a tourism landmark for the city and contributing to a higher level of international cultural exchange."
He believes the venue will inject new vitality into the development of China's cultural and tourism industry.
According to Beijing International Resort Co, about 100,000 construction workers were involved in the venue's building phase and more than 10,000 jobs will be created in the operational phase.
"The company aims to recruit in a way that not only benefits local residents but also attracts more talent to the city sub-center," Eitingon said.
"We are working with more than 30 vocational schools for talent cultivation, contributing to such cultivation and retention within Tongzhou district, where the park is located, and to talent development in the cultural tourism industry nationwide."
The theme park, together with Universal CityWalk and the two hotels, will create a large number of jobs involving the entertainment, retail and catering sectors. The venue will also boost Beijing's economy and new development structure.
Zhao Jun, director of the Tongzhou district cultural and tourism administrative committee, said the park will bring opportunities to about 100 industries.
"We have approached a group of leading cultural and tourist companies to set up businesses in the district. We will cooperate in sectors including tourism, high-tech, entertainment and culture. Full industrial and consumption chains will be expanded as the theme park develops," he said.
Hu Na, associate professor of international cultural exchanges at the National Academy of Chinese Theatre Arts, said the project will meet tourism demand in northern China and improve industrial upgrading in Tongzhou.
"It will drive construction of an integrated cultural tourism ecosystem, trigger more business opportunities and extend the industrial chain in the region," she added.
The park aims to create an entertainment experience that incorporates Chinese culture and entertainment concepts from around the world.