Sino-Russian experts hold webinar to mark CPC's 100 years
Share - WeChat A webinar to celebrate the 100th anniversary of the founding of the Communist Party of China (CPC) was held in Beijing on June 24. Experts from China and Russia interpreted the successful experience of the CPC's development, expansion and its historic contribution to the development of China and to the world.
Kong Dan, chairman of CITIC Foundation for Reform and Development Studies, presided over the seminar. A total of 12 experts from China and Russia attended the event. Industry experts, journalists, academics and researchers joined the event both online and offline.
Wang Weiguang, Director of the National Ethnic and Religious Committee of the 13th CPPCC National Committee and former president of the Chinese Academy of Social Sciences (CASS), said, "This year marks the 20th anniversary of the signing of the Russia-China Friendship and Cooperation Treaty, and the year when the treaty expires. The world has undergone major changes unseen in a century. The world is facing major turmoil, adjustments, and reorganizations. Under this situation, China and Russia decided to extend the treaty based on their respective development interests, regional security and stability interests, and world peace interests. The treaty will continue to be the most important legal document for Sino-Russian bilateral relations, guiding both countries to jointly respond to threats and challenges from various quarters."
Alexander Dukin from Moscow State University said the CPC has made great achievements in economic development and reforms.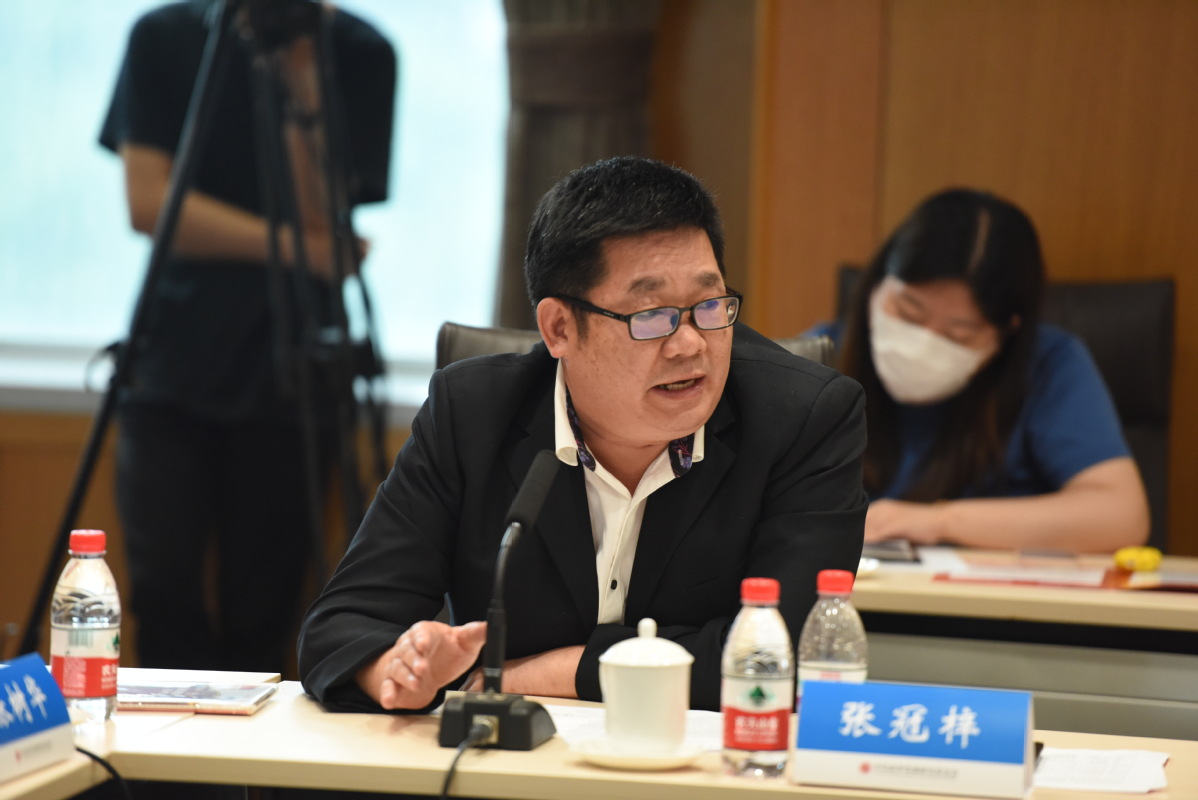 Zhang Guanzi, dean of Institute of Information Studies at the CASS, said that the international view of the CPC points to human development. Building a community with a shared future for mankind is a solemn oath made by the CPC. Respecting the diversity of human civilization is the CPC's clearcut stand on the concern for human civilization.
Sergey Graziev, commissioner of Integration and Macroeconomics of the Eurasian Economic Commission, said that China's socialist economic management is not only with Chinese characteristics, but also global, and it provides a reference for the Belt and Road countries.

Experts at the seminar agreed that China-Russia relations are at their best in history, and both countries are also under pressure from the US and the West. The century-old development of the CPC and its historical experience prove that only by sticking to a development path suited to China's national conditions and upholding national sovereignty can it truly achieves national prosperity and people's happiness.
A consensus was drawn at the webinar that Chinese and Russian scholars should join hands and play a bigger role in jointly coping with unilateralism and anti-globalization, and maintaining stability in Eurasia and world peace.
The webinar was sponsored by the CITIC Foundation for Reform and Development Studies, Institute of Russian Eastern European & Central Asian Studies of CASS, Institute of Political Science CASS, and the Advanced Institute of Sino-Russian Relations at the University of Chinese Academy of Social Sciences.