Deep Sea No 1 seen as milestone for China's offshore engineering
Share - WeChat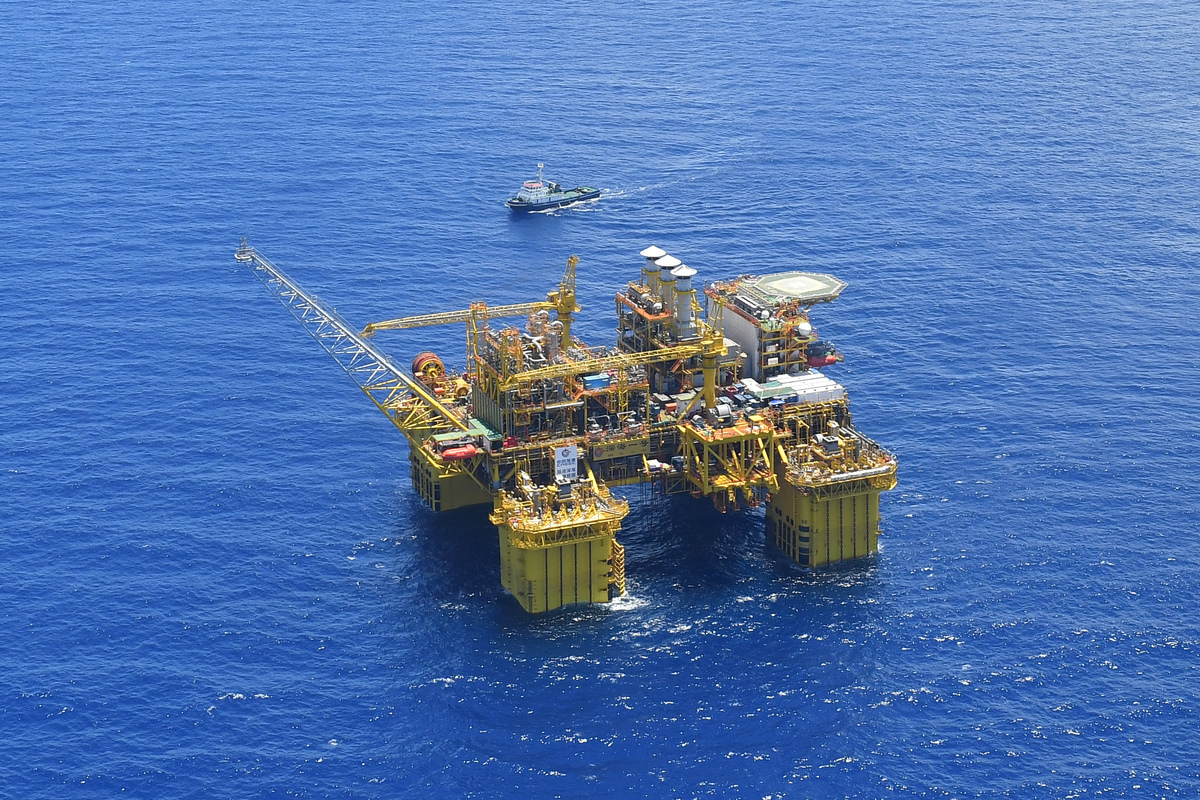 The operation of Deep Sea No 1, the first large-scale ultra-deep-water gas field independently explored and developed by China, is a milestone in terms of domestic ultra-deep-water oil and gas development and the nation's construction of ultra-deep-water offshore engineering equipment, a top company official said on Friday.
The Deep Sea No 1 gas field, with a maximum operational water depth exceeding 1,500 meters and proven geological reserves of natural gas exceeding hundreds of billions of cubic meters, became operational on Friday. It will play an integral part in the nation's efforts to reduce its carbon footprint from the power sector and achieve carbon neutrality by 2060, said Wang Dongjin, chairman of China National Offshore Oil Corp.
It's a milestone that China has mastered ultra-deep water oil and gas exploration and development skills after years of independent efforts developing key technologies, he said at a media briefing on Friday.
The Deep Sea No 1 gas field is expected to provide 3 billion cubic meters of natural gas annually to regions including Guangdong and Hainan provinces and the Hong Kong Special Administrative Region, and it will be able to meet one-fourth of gas demand for domestic use in the Guangdong-Hong Kong-Macao Greater Bay Area, said CNOOC.
Deep water is considered to be more than 300 meters below sea level, and at more than 1,500 meters below the sea level, it is known as ultra-deep water. The difficulty of laying undersea pipelines, a vital part of offshore oil and gas production systems, rises with increasing depths, while seabed movement, geography, pressure and temperature also pose engineering challenges, said CNOOC.
An analyst said the project proves that China has taken another step toward becoming a strong maritime country.
Li Ziyue, an analyst with BloombergNEF, said China has been conducting major cutting-edge scientific development, as well as independent research and development of high-end marine equipment in recent years, in order to develop the marine economy and fully tap the potential of offshore resources to ensure the country's energy security.
"The operation of the project will push forward China's energy transition and upgrading, while boosting its ultra-deep sea resource development," she said.
Proven reserves of natural gas in the Yinggehai Basin, the Qiongdongnan Basin and the Zhujiangkou Basin located in the South China Sea are expected to reach a combined total of 1 trillion cubic meters by 2025 and facilitate local energy transition, said CNOOC.
China's natural gas consumption witnessed robust growth during the first four months of this year, rising 16.8 percent year-on-year to around 122 billion cubic meters in the January-April period, according to the National Development and Reform Commission.
The nation's total natural gas consumption reached 29.37 billion cubic meters in April, up 13.2 percent year-on-year, it said.
Considering that China's reliance on crude and gas imports exceeded 70 percent and 40 percent, respectively, last year, the operation of the Deep Sea No 1 gas field will play a key role in ensuring the nation's energy security, especially in eastern and southern China, which have higher energy consumption, said Zhou Shou, an academician with the Chinese Academy of Engineering.