In Fujian, foreigners find smooth sailing with vaccines
Share - WeChat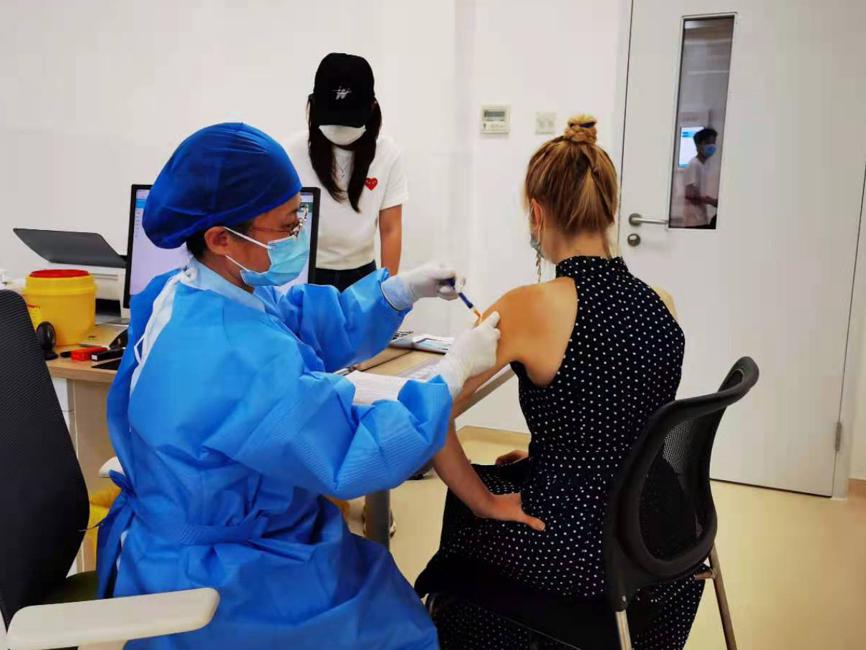 Caspar Schutte of the Netherlands said he "felt quite good" after being vaccinated against the COVID-19 in Jinjiang, Fujian province, on Wednesday.
Schutte and his colleague Megan Johnson from the United States visited a designated hospital for vaccination in the morning and received their second dose of the vaccine with the help of an interpreter.
They completed their first dose in Xiamen, Fujian, in late May, as arranged by their employer, a foreign company in Jinjiang.
"I didn't have any adverse reaction after the first dose either," Schutte said.
In June, Jinjiang kicked off citywide vaccinations for all foreigners, so they don't have to travel to get them. Chen Yuying, who is in charge of the COVID-19 vaccination effort in the hospital, said they were the 28th and 29th foreigners to be vaccinated there.
Johnson said the whole process was smooth and the medics were kind. She added that she felt safer while traveling after being inoculated.