Pudong receives major legislation boost to reform and opening-up
Share - WeChat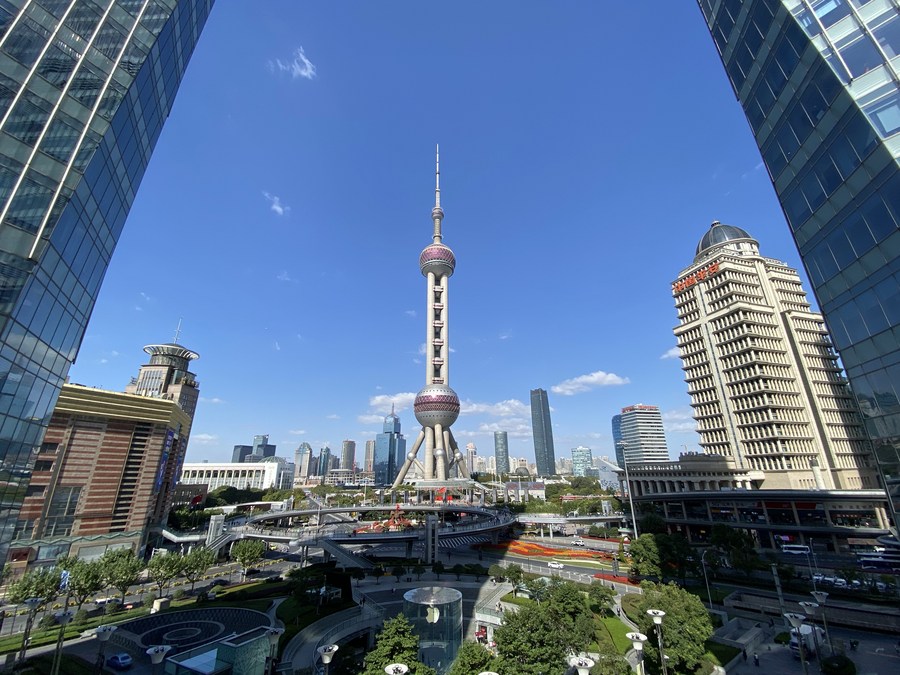 The Standing Committee of the Shanghai Municipal People's Congress on Wednesday passed a decision that the city's congress and its standing committee will be able to create laws specific to Pudong New Area as part of efforts to promote high-level reform and opening-up of the district.
The municipal people's congress said that this means there will be two kinds of local laws in Shanghai from now on: one that is applicable citywide and one that is tailor-made for Pudong.
"This is the first time that the Standing Committee of the National People's Congress has authorized Shanghai to make national laws and administrative regulations specific to Shanghai's Pudong," said Ding Wei, director of the legal work committee of the Standing Committee of the Shanghai Municipal People's Congress.
"It's also a major reform and innovation in the country's legislative system in the new era," he added.
The decision, effective as of Wednesday, specifies that the country's laws, administrative regulations and department rules can be adjusted to suit the Pudong New Area. The implementation of these adjusted laws and regulations will only be applicable to Pudong.
In addition, the experience and practices developed through the exploration of management measures in Pudong can become laws and regulations.
"The high-level opening-up of Pudong shall eventually lead to the overall innovation of the city through the amplification of the comprehensive effects of the district's reform," the decision read.