Guangzhou tightens rules related to virus
Share - WeChat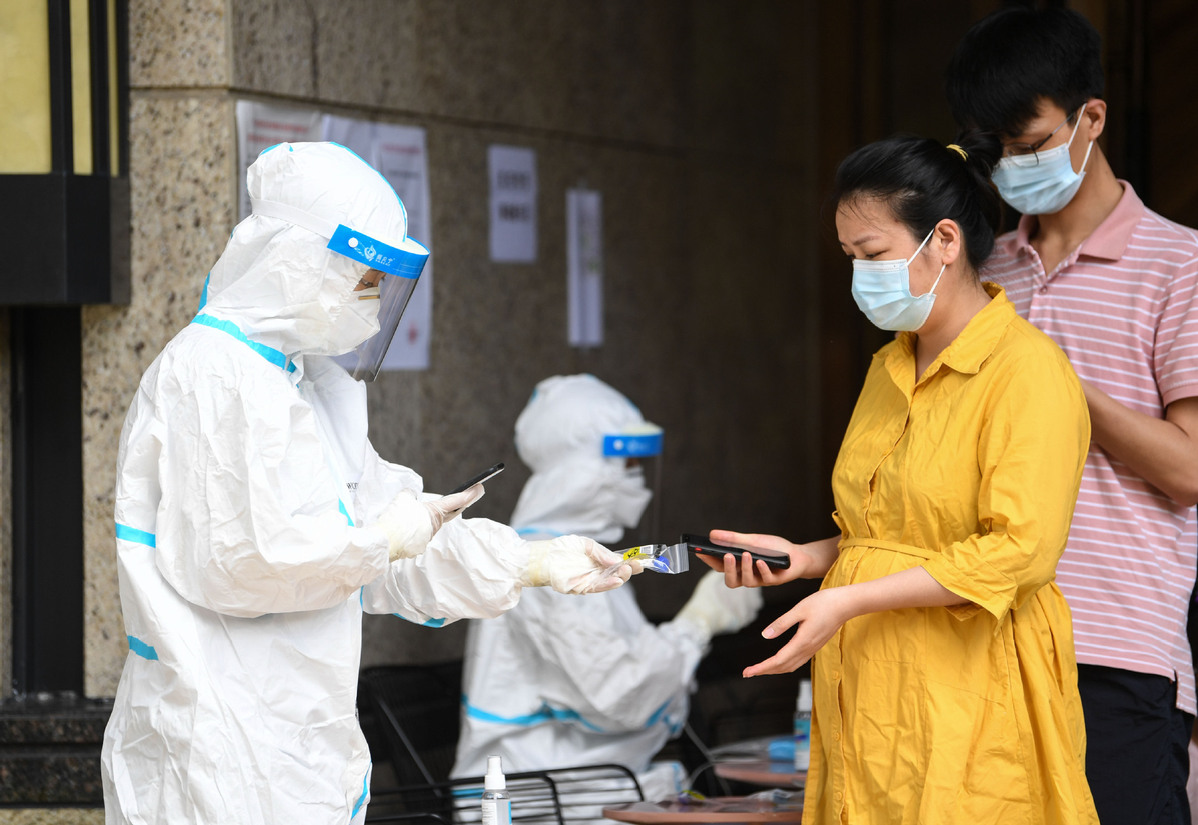 Authorities in Guangzhou, Guangdong province, have tightened measures to prevent a wider coronavirus outbreak, increasing the frequency of tests for inbound passengers, a local commerce official said on Tuesday.
Inbound passengers will be isolated for tests four times — on the first, fourth, seventh and the 14th day, respectively — after arrival in Guangzhou, said Wu Weihua, deputy director of the Guangzhou commerce bureau.
"The tests will be increased once on the 10th day for inbound passengers from key countries and regions," Wu said during a news briefing on Tuesday.
Moreover, the tests on the 14th day for inbound passengers from key countries and regions will be conducted using double reagents by two third-party testing organizations.
Nucleic acid samples from the same quarantined person will be taken at different times of the day, Wu said, adding that the sewage in hotels used for quarantine for inbound passengers will also be sampled once a day.
Staff members at quarantine hotels will be tested every three days, with health monitoring and vaccination required, Wu said, noting, "Each person will live in a single room during the quarantine, with robots being widely used in hotels to deliver goods and necessities."
Since February last year, Guangzhou, a transportation hub in South China, has handled a total of 3,156 inbound flights, helped transport 606,962 passengers and intercept 877 confirmed virus cases imported from overseas, Wu said.
The city reported no new locally transmitted COVID-19 cases on Monday, the third consecutive day with zero new confirmed cases since the most recent outbreak began on May 21, according to the local health commission.