China Eastern launches new courtesy service areas
Share - WeChat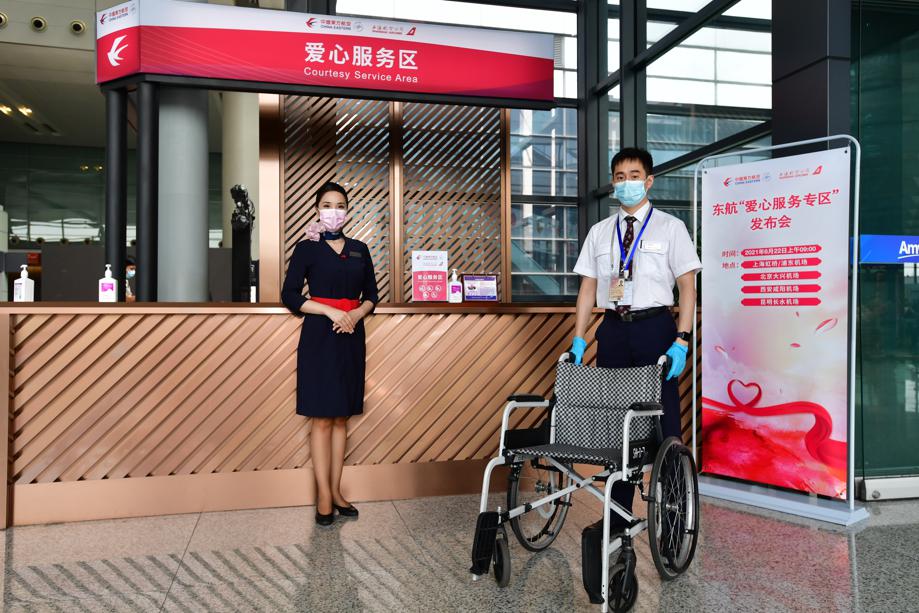 China Eastern Airlines launched courtesy service areas in five large hub airports on Tuesday as part of efforts to create a better passenger-oriented air travel environment, according to the Shanghai-based airlines.
The five special courtesy service areas are located in Shanghai Hongqiao International Airport, Shanghai Pudong International Airport, Beijing Daxing International Airport, Kunming Changshui International Airport (Yunnan province) and Xi'an Xianyang International Airport (Shaanxi province).
The courtesy service counter at Shanghai Hongqiao International airport is located just 10 steps away from the lounge. Here, elderly passengers can receive assistance for air travel procedure and gain access to a special route that makes traveling from the check-in area to the security check area more convenient.
Sign language services are also being offered at the courtesy areas in Shanghai's two airports and Beijing Daxing International Airport.