Survey highlights public interest in biodiversity
Share - WeChat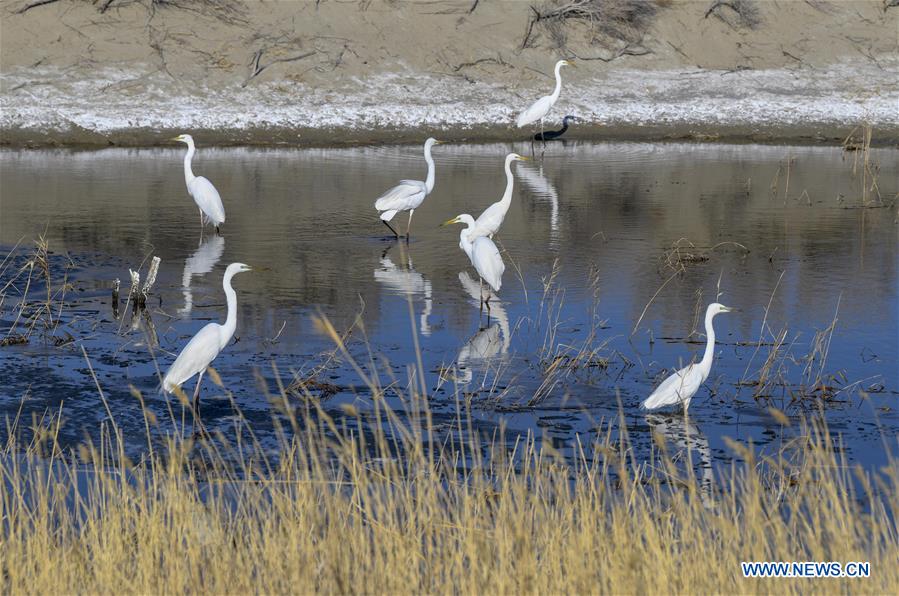 Biodiversity is a concept that has gained widespread recognition among Chinese people, according to a recent survey.
Nine out of 10 Chinese people have heard about biodiversity, according to the survey, which was conducted by the World Wide Fund for Nature and the One Planet Foundation, two NGOs that promote the protection of wildlife and the environment.
The results were released on May 22, Biodiversity Day. This year it had the theme "We are part of the solution", with the aim of encouraging more public participation in promoting biodiversity.
Conducted last year, the survey collected responses from more than 3,000 people in cities around the country. Nearly 80 percent said their lives were now connected more closely with nature.
Those aged between 18 and 25 said they would prefer to participate in public benefit activities or be volunteers, while those aged between 26 and 35 were more willing to report illegal activities or donate funds to public activities. People aged between 36 and 45 were keener on maintaining low-carbon lifestyles and encouraging children to join nature-related activities.
The survey found that more than 90 percent of people showed a positive attitude toward nature and biodiversity and 94 percent said biodiversity was closely connected with their health and living conditions.
However, it also found that relatively few people, about 34 percent, could clearly define biodiversity, with another 57 percent saying they didn't know exactly what it meant.
"More education that illustrates the concept of biodiversity with detailed examples in people's daily lives is necessary," said Lu Lunyan, executive officer of WWF China. "We can take multiple measures, such as using new technologies to carry out such education in a vivid way."
She encouraged more participation from young people in biodiversity-related activities.
"They play a crucial role in leading change in society with their strong passion," Lu said.
As one of 17 megadiverse countries, China is home to nearly 10 percent of the Earth's plant species and 14 percent of its animal species.
In recent decades, conservation efforts-focused on habitat protection, afforestation and wildlife conservation-have been undertaken to protect the country's biodiversity.
Between 2016 and last year, China established several nature reserves, which now cover 18 percent of its land area. They protect 90 percent of the country's plants and 85 percent of its wild animals, according to the National Forestry and Grassland Administration.
Some endangered species have registered stable population growth in recent years.
By the end of last year, the total giant panda population was 1,864. And the population of wild Asian elephants has also grown, with 300 recorded.
Early this year, the administration and the Ministry of Agriculture and Rural Affairs jointly released a new version of the List of Wild Animals under State Priority Conservation, which covers an additional 517 wild animals.
Another list for the protection of wild plants is expected to be released this year.
Last month, WWF released a report on public perceptions about pandemics and their links to nature. The report was based on surveys in China, Myanmar, Thailand, the United States and Vietnam.
The report cited many people as saying they had reduced their purchases of wild animals due to the COVID-19 pandemic.
"We appreciate China's swift responses to curb the risk of diseases jumping from animals to humans, but we think the country's ban on wildlife consumption should go further," said Zhou Fei, WWF China's chief program officer.