Hockey honcho homes in on Olympic excellence
Share - WeChat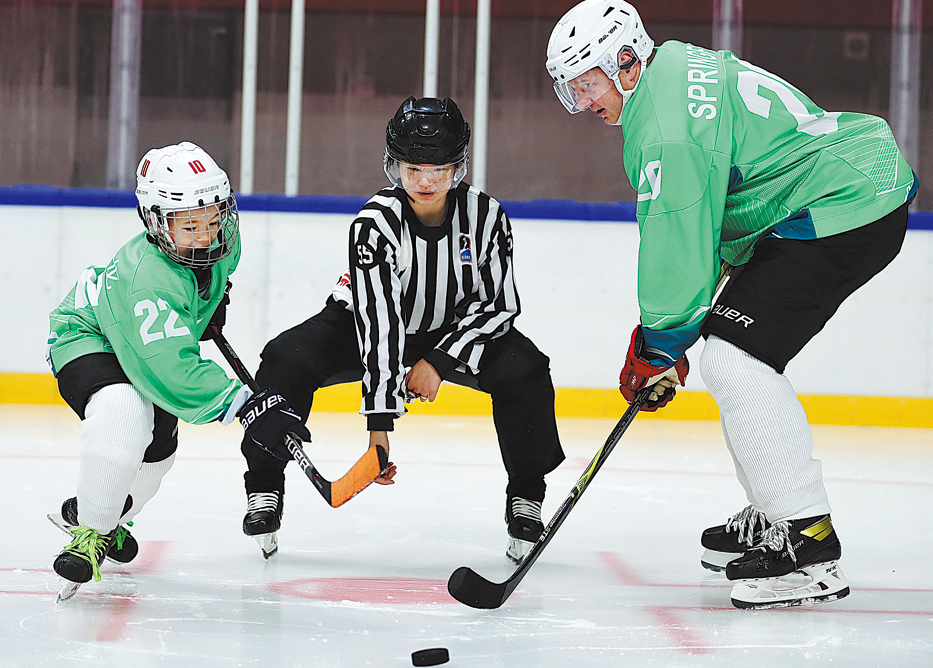 Family life and 2022 prep go hand in hand for one Austrian expat
Happily settled into family life in China, Austrian Harald Springfeld is determined to pay back his adopted home in his role as Beijing 2022's chief ice hockey advisor.
Less than eight months out from the Winter Olympics, Springfeld is busy overseeing all aspects of preparations for the Games, including facility readiness, operational tests and staff training.
With a successful test event in April under his belt, Springfeld, known as Harry to his Chinese colleagues, has drawn confidence from the world-class facilities, the efficiency of the local operational team and the host's resolve to overcome the COVID-19 challenge.
"If you ask us can you organize the Olympic Winter Games next month, we would say yes," Springfeld told China Daily last week at north Beijing's National Indoor Stadium, which along with Wukesong Arena in the west of the capital will stage next year's hockey tournaments.
"Major improvements to make? Really not much. Just to perfect a few of the last pieces that we need to have once we have more practical experiences."
To prepare for another round of test events that could potentially allow access to foreign athletes in September, Springfeld and his team of 10 Chinese staff have been reevaluating and inspecting operational details at the two venues, such as the flexibility of the rink dashboard, dressing-room supplies and laundry operations.
However, amid all the technical and logistical details of the preparations, Springfeld is keen to stress where his main focus lies.
"My real job is not to prepare the facilities, I'm preparing the people to run the Games," said Springfeld, who first came to China in 2011 as an International Ice Hockey Federation (IIHF) official.
"To let my Chinese colleagues understand what the requirements are, what they need to fulfill, what kind of regulations they need to follow ... So everything I'm doing is really to focus on the people rather than on the event itself, because this is the key to success."