Campaign to target online idol abuses
Share - WeChat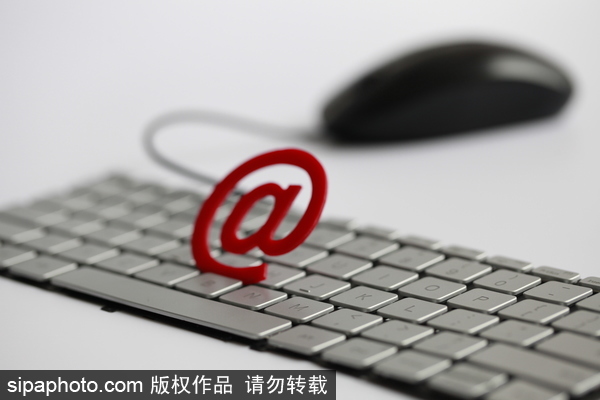 Cyberspace administration says young people lured to join improper behavior
China's top internet watchdog has launched a two-month campaign targeting those who use improper means to encourage young people to support their idols online.
The Cyberspace Administration of China kicked off the nationwide campaign this month to purify the online environment after it found that some netizens had lured youngsters to spend large amounts of money on stars, flaunt their wealth or become involved in mudslinging exchanges with fans of rival performers.
It also discovered that a few people had opened web accounts to post untrue content about celebrities, infringe on stars' privacy or instigate arguments between fans to attract more online views.
"All these behaviors have, for some time, disturbed the order of the internet and triggered public concern about star worship, and they have brought negative effects to children's physical and mental health," the administration said, adding that such irregularities are major targets of the campaign.
Web accounts and social media groups that lure young followers to support idols by raising money, harming celebrities' privacy, insulting other stars or making false claims will be shut down, it said.
Marketing or promotional web accounts that organize fans to slander or support stars by posting or deleting online comments and internet platforms that permit such irregularities will be harshly punished, the administration said.
Since the campaign began, several online platforms, including Tencent, Douban, Douyin and Sina Weibo, have published announcements supporting it and have started to clean up improper behavior.
Sina Weibo, a Twitter-like platform, has banned netizens from using words such as gossip or onlooker in their nicknames when registering web accounts and has also increased supervision of posts involving entertainment idols.
Statistics provided by the platform showed that more than 3,700 pieces of information involving arguments between followers of different celebrities were eliminated from June 4 to 11, and 13 accounts were prohibited from posting for 30 days due to improper behavior.
Douban, a popular site that features reviews of movies and television series, said its major focus is combating those who lure youngsters to raise money to support idols.
Calling for a long-term mechanism to regulate the activities of groups of fans, the administration also asked entertainment agencies this month to strengthen management of fan clubs and guide young people to follow celebrities in a rational manner.
This campaign has been included in the 2021 Clean and Healthy Cyberspace Initiative, which was launched by the administration last month. Other campaigns this year will target netizens who falsify online views or ask for money after helping others remove online posts.
Zhao Zhanling, a legal adviser with the Internet Society of China, said he recalled a similar campaign last year against web accounts that misled young people to irrationally support idols.
"The problem has appeared frequently because some online platforms can benefit from such improper activities, and those who spark arguments between young fans are not easy to discover," Zhao said. "That's why the administration decided to harshly punish the irresponsible platforms and malicious marketing accounts."