Euro 2020 stunned after Eriksen collapse
Share - WeChat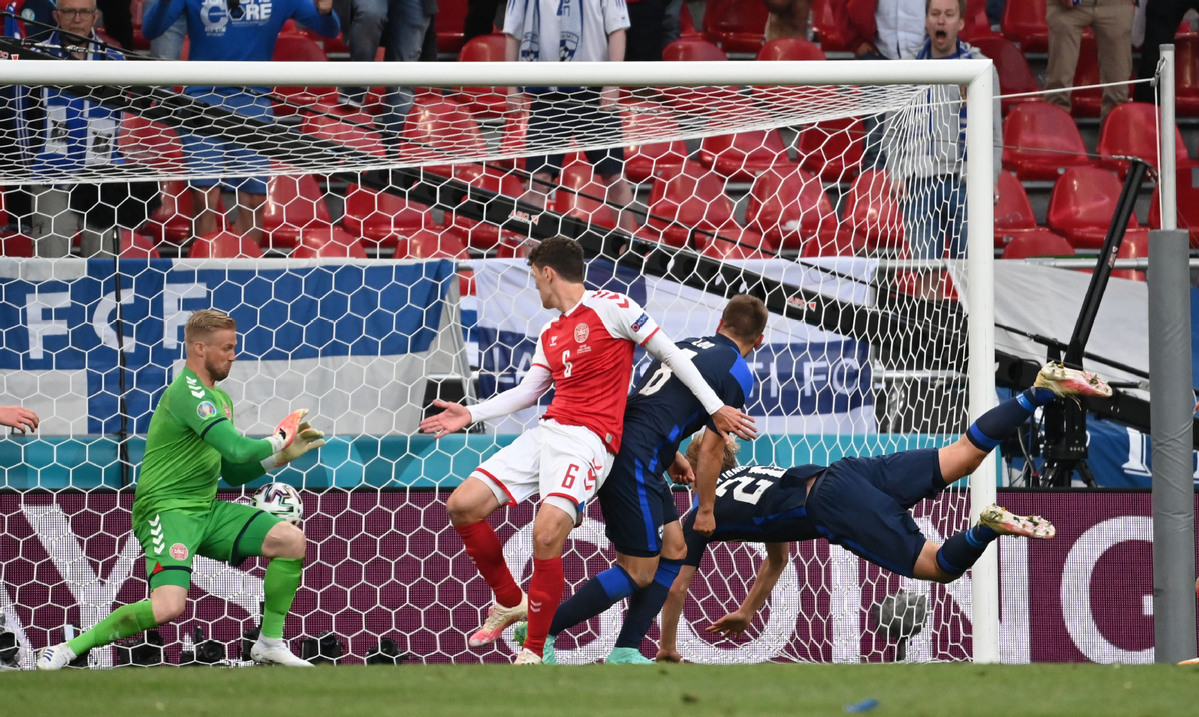 COPENHAGEN - Joel Pohjanpalo's 59th minute header gave Finland a 1-0 win over Denmark and their first ever triumph in the final stage of a major football tournament on Saturday night in Copenhagen, but the opening game for both teams in the European Championships will almost certainly be remembered for another reason.
The match was dominated by a single incident which had football fans all around the world in shock after Denmark midfielder Christian Eriksen collapsed on the pitch in the 42nd minute of the game.
Eriksen passed out with nobody around him and his visibly affected and upset team-mates formed a screen around him as a member of their medical staff appeared to perform CPR on him. The 29-year-old received treatment for around 10 minutes before being carried from the pitch with his companions holding sheets to shield him and with Simon Kjaer and Kasper Schmeichel comforting his distraught partner, Sabrina Kvist Jensen.