Denmark's Eriksen collapses and needs on-pitch CPR during Euro 2020 clash
Share - WeChat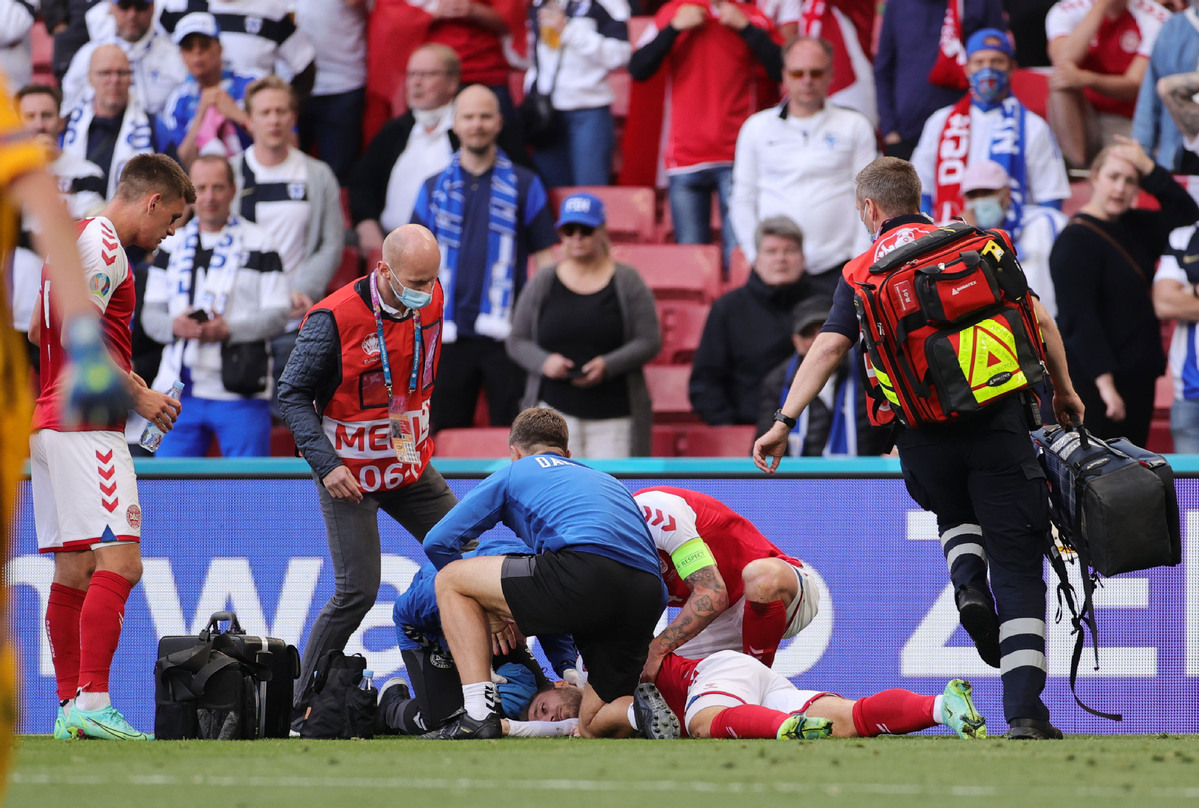 COPENHAGEN -- Danish midfielder Christian Eriksen was given CPR by medics after suffering suspected sudden cardiac arrest when his Denmark playing against Finland here on Saturday at the ongoing Euro 2020.
Just before the halftime, the midfielder flipped over suddenly and his teammates formed a ring around him as medics pumped his chest.
According to the media release from the Euro 2020 official website, the game was suspended.
Most Popular
Highlights
What's Hot