Victory over Guam boosts Team China's World Cup hope
Share - WeChat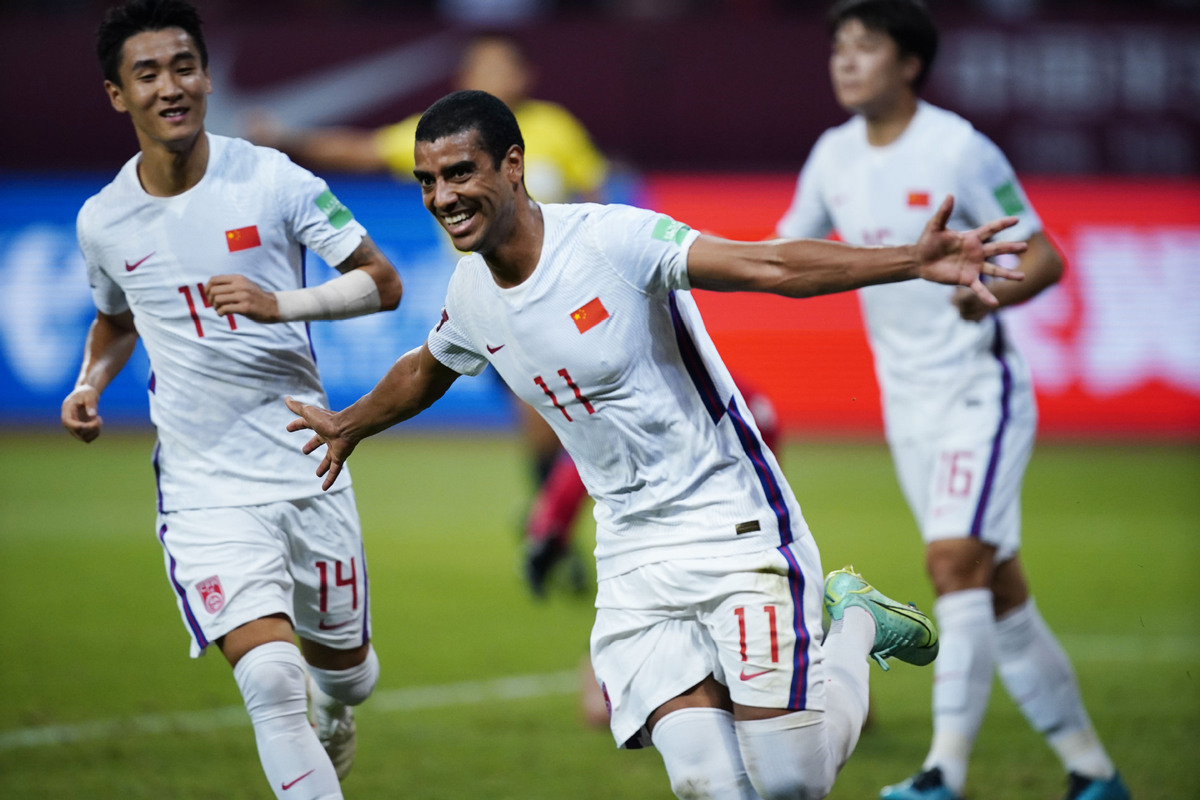 Team China's 7-0 victory over Guam on Sunday in Suzhou, East China's Jiangsu province, has showed the squad's quality preparation and determination to enter the next phase of the 2022 Qatar World Cup's Asian qualification.
Star striker Wu Lei, who also plays for Spanish club Espanyol, scored Team China's first goal against Guam 20 minutes into the game through a penalty kick at Suzhou Olympic Sports Center Stadium. Midfielder Jin Jingdao contributed the second goal in at 39 minutes, which was followed by Wu's second personal goal 55 minutes into the game.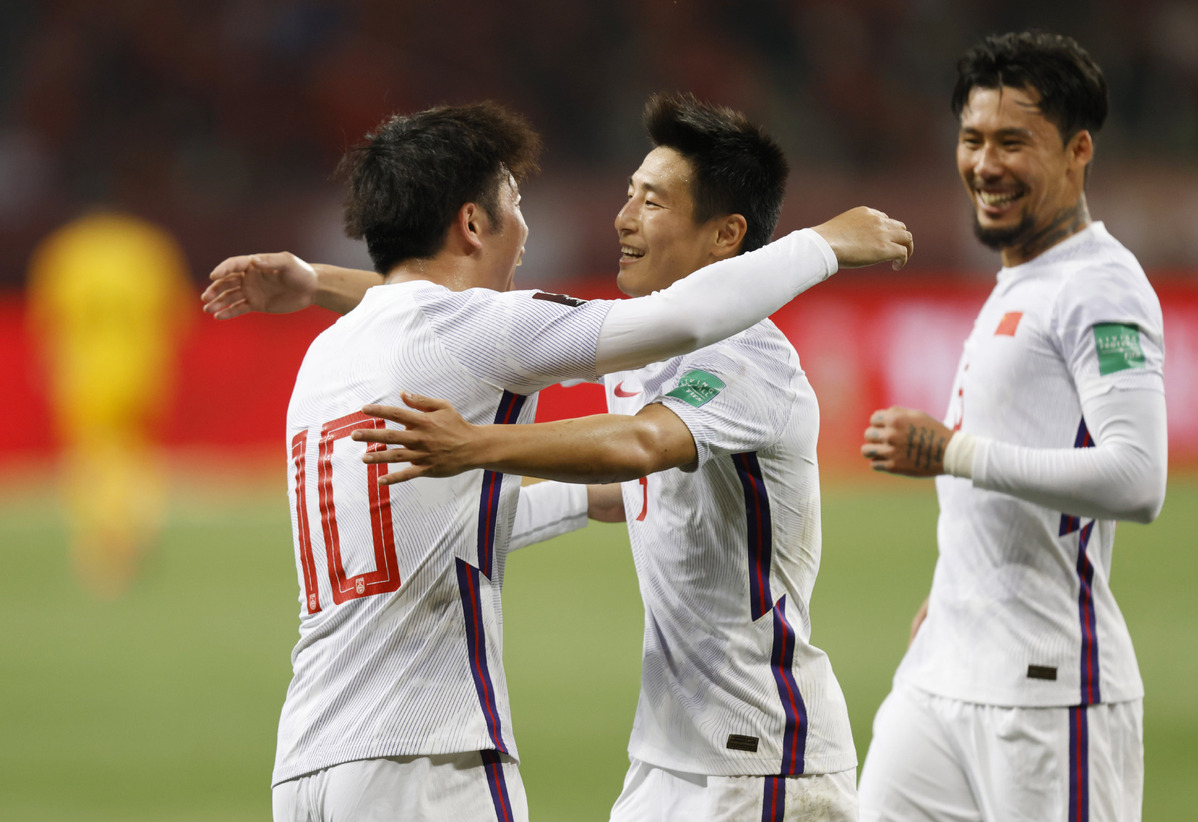 Team China captain Wu Xi scored the fourth goal at the 61-minute mark, and four minutes later Brazil-born naturalized forward Ai Kesen (aka Elkeson) contributed the fifth goal. Brazil-born naturalized star A Lan scored the sixth and the seventh goals 83 and 87 minutes, respectively.
The victory is the first international match that Team China played under head coach Li Tie since he took over the national squad in early 2020. Due to the COVID-19 pandemic and related travel restrictions, Team China was unable to attend any international tournament for all of 2020.
It also has been over one and a half years since the last time Team China players enjoyed the deafening sound of cheering from home fans. In October 2019 the Chinese squad also beat Guam 7-0 at Tianhe Stadium in Guangzhou, South China's Guangdong province, in a previous World Cup qualifier.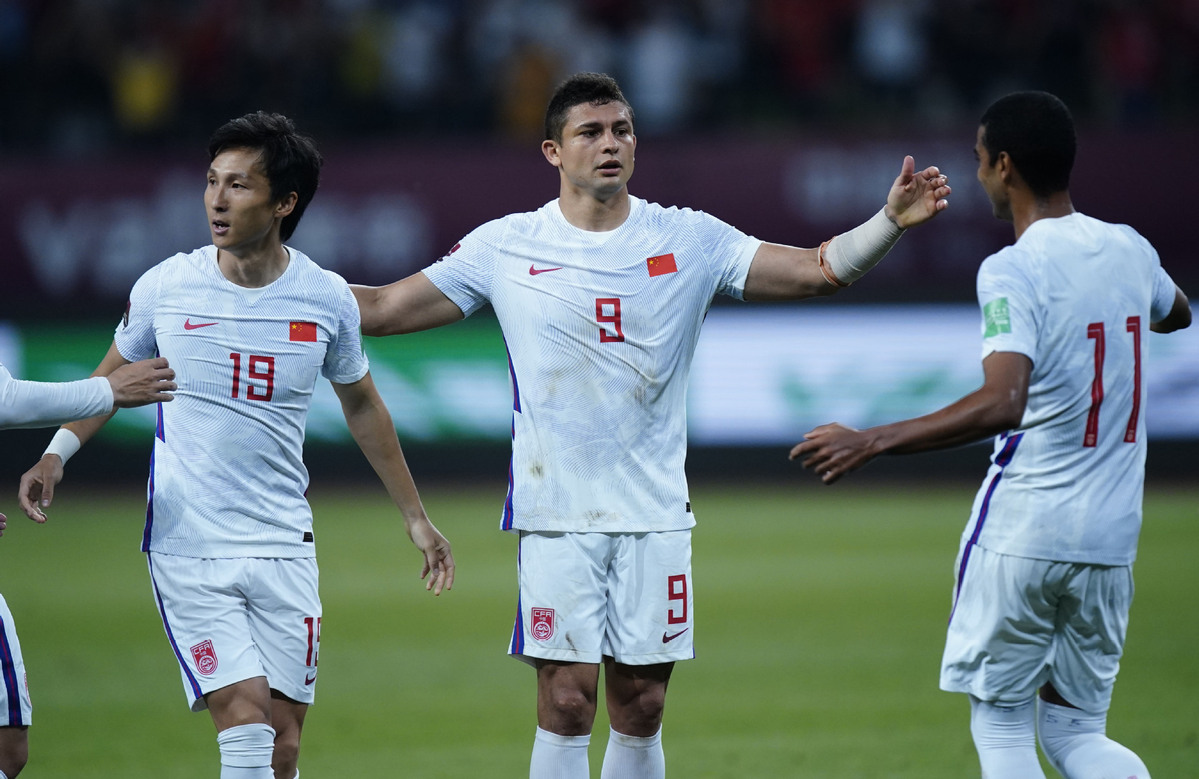 "It's finally an official match for Team China. But the challenge has started for us for a long time. We played many friendlies throughout the years. And the entire team remains in good condition," said head coach Li.
"It has been really exciting for us to return to an international match after over a year. We have received the encouragement from all the fans, media and soccer-loving people from all over the nation. I really want to thank everyone.
"It's still a challenge for us to play against Guam. They also hadn't played any games in the last years. So all the information we have about them is old information before the last year. So all we can do is to play in the best way we can and show what we have trained for."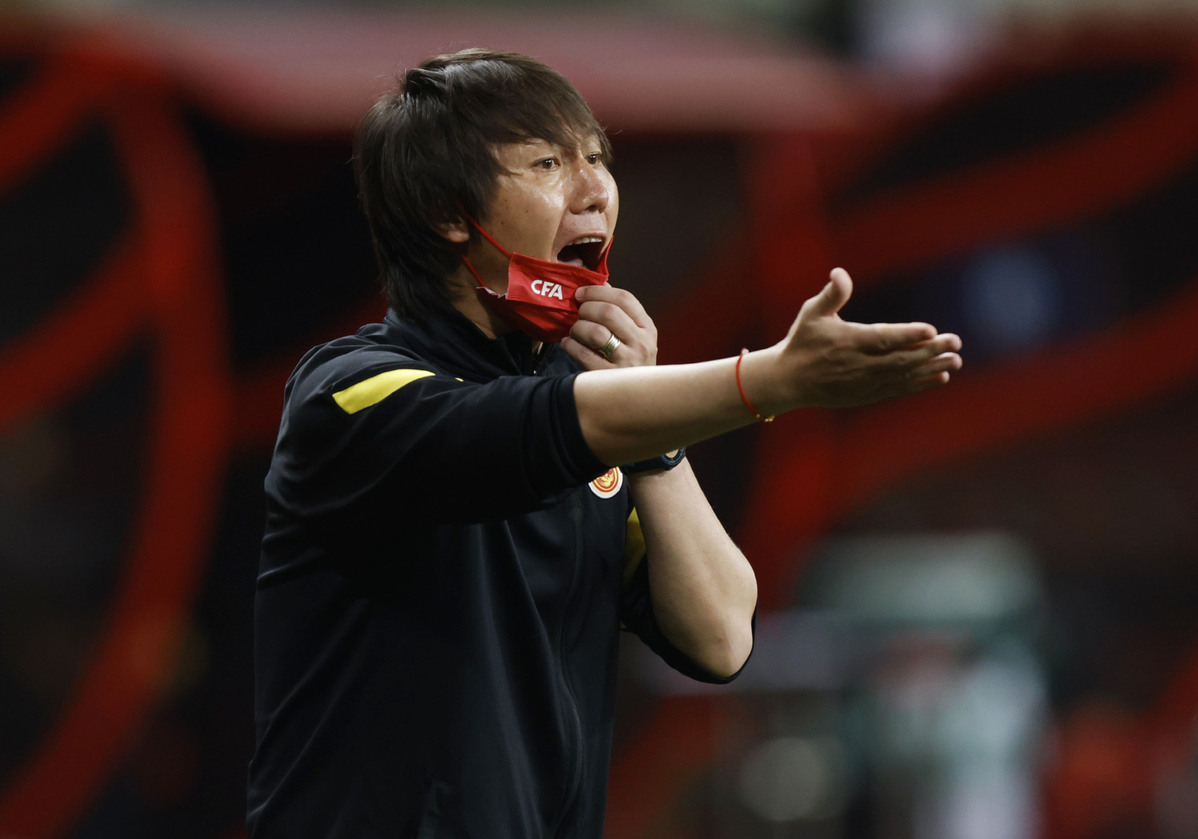 The victory over Guam is still far from enough for Team China to secure a spot for the next phase of World Cup Asian qualification. Right now, China is still in second place in Group A after group leader Syria. The eight group winners and four best second-place finishers will enter the next phase of qualifying.
After Guam, Team China will face the Maldives on Thursday. After a brief rest, Li's men face stronger opposition in the form of the Philippines, on June 9, and group leader Syria on June 15. All the remaining matches will be played in Suzhou, where Team China will continue to enjoy the home advantage.