A roller-coaster ride amid crackdown
Share - WeChat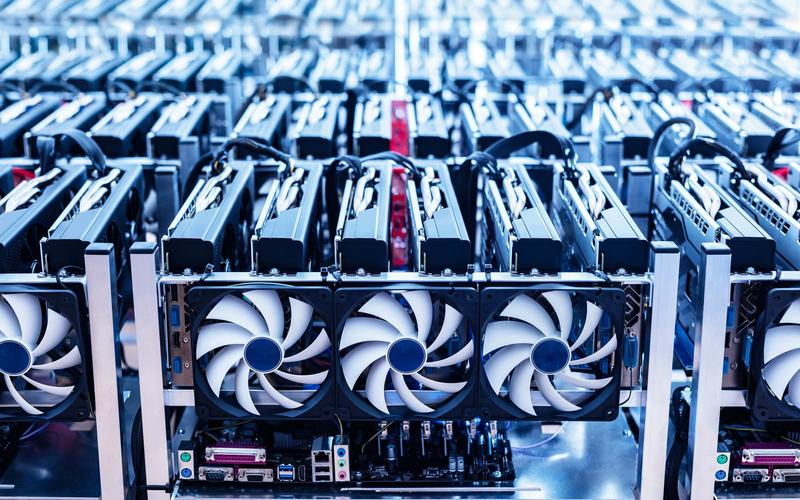 Deng Lipeng has been selling cryptocurrency mining machines at SEG Plaza in Shenzhen's Hua qiang North business district — one of the nation's largest markets for electronics products — for nearly four years.
Until recently, he had been able to sell up to 100,000 mining machines a month, raking in thousands, sometimes tens of thousands of yuan, in profit for each machine. Customers from all over the world have come there to buy the machines, convinced that the blistering growth of the new industry will make them rich.
The frenzy forced local and global authorities to warn of an impending bubble, causing roller-coaster price fluctuations in cryptocurrencies.
At a recent meeting of the State Council's Financial Stability and Development Committee, officials vowed to tighten regulations on the financial activities of platform enterprises and crack down on bitcoin mining and trading to prevent the entire community from being put at risk.
Three financial industry associations on the Chinese mainland — the National Internet Finance Association of China, the China Banking Association and the Payment and Clearing Association of China — had earlier banned financial and payment institutions from being involved in cryptocurrency-related operations.
The United States said it will rein in the cryptocurrency market, with the Department of the Treasury warning last month that any such transaction worth US$10,000 or more should be reported to the Internal Revenue Service, the US tax collection agency.
"The crackdown on cryptocurrency trading has had a big impact on us," said Deng.
"In the first two days after the first warning by the authorities, transactions virtually dried up and mining machine prices plunged. But the market has now warmed up somewhat, with some customers making purchases again as they believe the authorities are merely targeting irregular transactions and power consumption. But still, it's a far cry from the past."
According to Deng, the price of a brand new Antminer S19 — a type of bitcoin mining machine — fell 12,000 yuan (US$1,880) within two weeks, from 90,000 yuan on May 18 to 78,000 yuan on June 1. A second-hand Antminer S9, another type of miner, saw its price drop from 3,000 yuan to about 1,000 yuan over the same period.
"We estimate the value of our stock has depreciated by some 25 percent so far," he said.
Fluctuating miner prices are in line with the shifting value of cryptocurrencies. Bitcoin, the world's largest cryptocurrency by volume, saw its price slump by 43 percent to US$36,929.48 on June 1 from its peak of US$64,829 in mid-April, according to data from cryptocurrency data provider CoinDesk.
The value of Ethereum, another widely traded cryptocurrency, was down by nearly 40 percent to US$2,650 on June 1 from its high of US$4,382.73 in mid-May.
"With the development of the cryptocurrency market, especially with prominent global enterprises and financial institutions investing in cryptocurrencies, the financial features of cryptocurrencies have become increasingly evident. That has prompted financial regulators to strengthen supervision to avoid risks," said Yu Lingqu, deputy director of the Department of Finance and Modern Industries at the China Development Institute, a Shenzhen-based think tank.
"The regulations will guide the sector in developing normally and preventing illegal dealings like market price manipulation and money laundering. In the long term, this will promote the industry's healthy development."
Yin Zhentao, a director in fintech research at the Chinese Academy of Social Sciences, said the mainland government is warning investors to quit the market as policies could be further tightened.
Besides the potential risks cryptocurrencies pose to the financial system, there have been heated discussions about whether they could function as a currency. "Not likely," said Yu. "It's more likely they could be a financing or investment tool."
In the US, cryptocurrencies have been used by startups for financing purposes, he said. Compared to initial public offerings, this approach can save costs and boost efficiency.
"The mainland government could also foster deeper integration between cryptocurrencies and the real economy, and let them be used as a financial tool to help small and medium-sized enterprises raise funds and promote real asset turnover in future," Yu said.