Mekong states work together to fight virus
Share - WeChat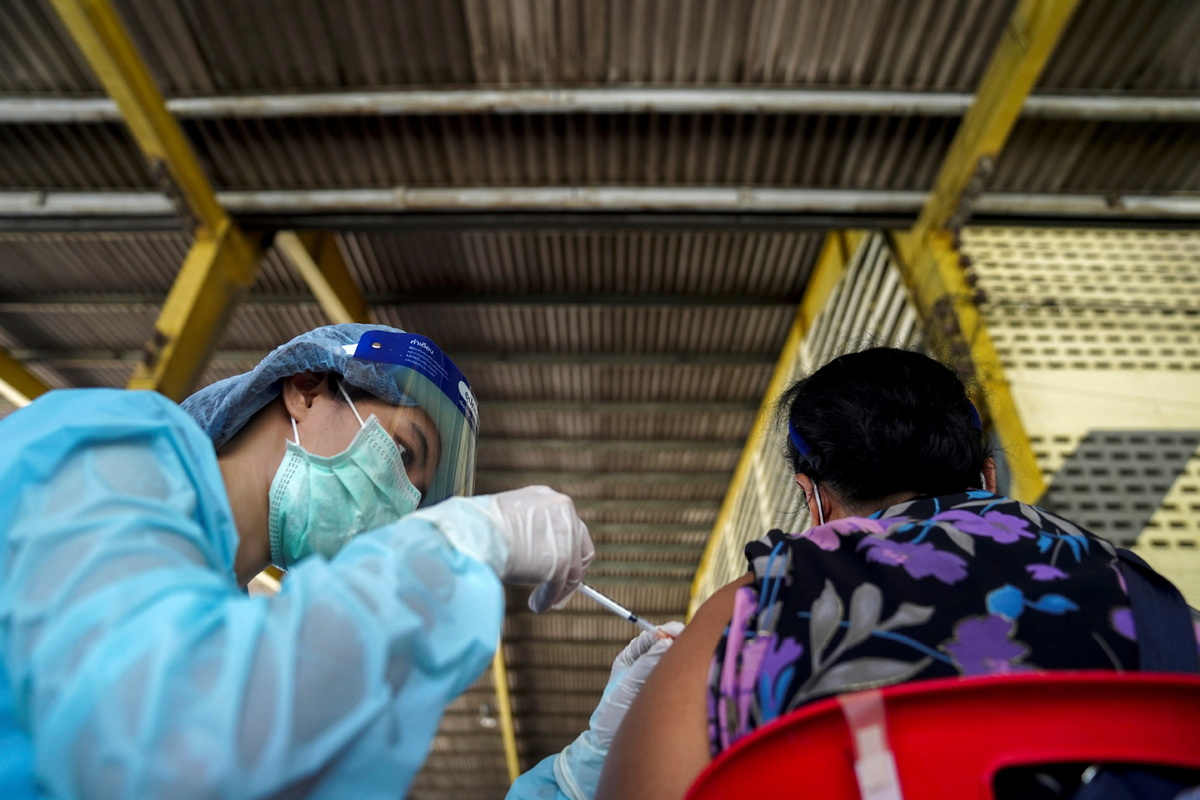 Foreign ministers from six countries pledge to deepen local cooperation
Beijing has pledged to continue providing vaccines and medical supplies to the five Southeast Asian countries along the Mekong River to help them win a final victory in the fight against the COVID-19 pandemic.
Public health funds under the Lancang-Mekong Cooperation Special Fund can be made good use of to support the construction of biosafety protection laboratories and projects for epidemic surveillance and cross-border infectious disease prevention and control, State Councilor and Foreign Minister Wang Yi said when chairing the 6th Lancang-Mekong Cooperation Foreign Ministers' Meeting in Chongqing on Tuesday.
It brought together dignitaries from the cooperation mechanism's six members - China, Cambodia, Laos, Myanmar, Thailand and Vietnam. The six countries share the river, known as the Lancang in China and the Mekong in the five other countries it flows through.
Public health was a major focus of the meeting, and after it concluded the ministers jointly issued an initiative on deepening cooperation among local governments in Lancang-Mekong countries.
"We commend the efforts of our local governments in jointly fighting the COVID-19 pandemic, and the dispatch of medical teams and anti-epidemic supplies," the initiative said.
"Looking ahead, the local governments of China will continue to provide assistance and support to Mekong countries to the best of their ability in a joint effort to defeat the virus at an early date and promote socioeconomic recovery in the post-COVID-19 era."
The ministers also approved a joint statement on boosting teamwork on traditional medicine.
Wang said the countries should strengthen cooperation in traditional medicine and enhance their capacity to prevent and control major infectious diseases.
Amid global economic headwinds last year, the annual trade volume among the six countries rose 12 percent year-on-year to $322.9 billion, with agricultural products accounting for $24 billion of that, also up 12 percent year-on-year.
The six countries have also worked to stabilize regional industrial and supply chains and increase connectivity. The number of weekly cargo flights between them has risen from 49 in 2019 to 289.
At the meeting, Wang called on the countries to enhance teamwork to improve customs clearance, shore up production capacity and connectivity, and boost the digital economy and scientific and technological innovation.
On water resources cooperation, the ministers expressed "appreciation to China for sharing year-round hydrological information of the Lancang River, and increasing the discharge upon the requests of downstream countries".
The six ministers encouraged all member countries to "improve conditions for local water supply, protect the ecosystem of the Lancang-Mekong River, and address the adverse impacts of floods and droughts and other extreme weather events caused by climate change".