Director-turned-entrepreneur returns to roots, plants seeds of prosperity
Share - WeChat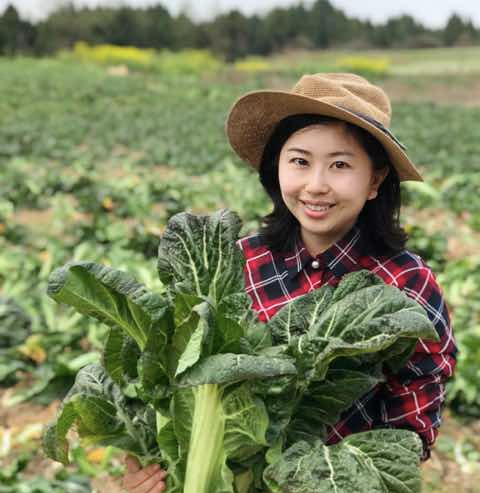 People leave their less-developed hometowns to make their fortune in the big city almost every day. Few make that journey in reverse, but that's exactly what Zhou Junying decided to do.
Upon completing her studies at the Southwest University of Agriculture in Chongqing in 2006, Zhou, who is now 38, began to work for real estate companies in coastal Hainan and Guangdong provinces in South China, eventually becoming a marketing director.
Although she was earning between 500,000 ($78,250) and 1 million yuan a year, Zhou dreamed of returning to her less-developed hometown of Guangyuan in Southwest China's Sichuan province, and in 2011, that was what she did.
At first, she continued in real estate, first for a company and later setting up one of her own. But the poverty she saw in Guangyuan prompted her to leave real estate and turn to agriculture to help farmers in need.
"I received a higher education in order to help the needy in my home city, not to run away from it because it's less developed," she said.
In 2014, Zhou set up an agricultural development company and built a 40-hectare demonstration park for planting vegetables in Chenjiang township in the city's Zhaohua district.
Because roads were poor, it took over four hours to reach Chenjiang from where she lived in downtown Guangyuan, but Zhou felt the journey was worthwhile if she could help poor farmers.
She planted takana (Chinese mustard leaf) and eggplant and gave seedlings to farmers to grow under contract. When the vegetables were ready, her company purchased them for sale to Japan, South Korea, Thailand and Singapore.
The company now has contracts with 3,100 households in 28 impoverished villages in Zhaohua district, to cultivate more than 1,300 hectares of crops. Each hectare increases a farmer's income by more than 60,000 yuan.
In 2017, Zhou was named a "Most Beautiful Person who Contributes to Poverty Alleviation" by the Guangyuan city government.
Following the outbreak of COVID-19 in 2020, her company spent 4 million yuan buying 10,000 metric tons of vegetables that farmers were unable to sell as a result of the pandemic. She also employed a further 80 who were not able to find migrant work.
When the cities of Wuhan and Xiaogan in Hubei province ran short of vegetables during the lockdown, her company donated 35 tons of produce.
In recognition of her public spirit, Zhou received the Sichuan Youth May 4 Medal, the highest provincial award for Sichuan youths.
Hou Jing contributed to this story.
huangzhiling@chinadaily.com.cn