Retail focus shifting to consumer engagement
Share - WeChat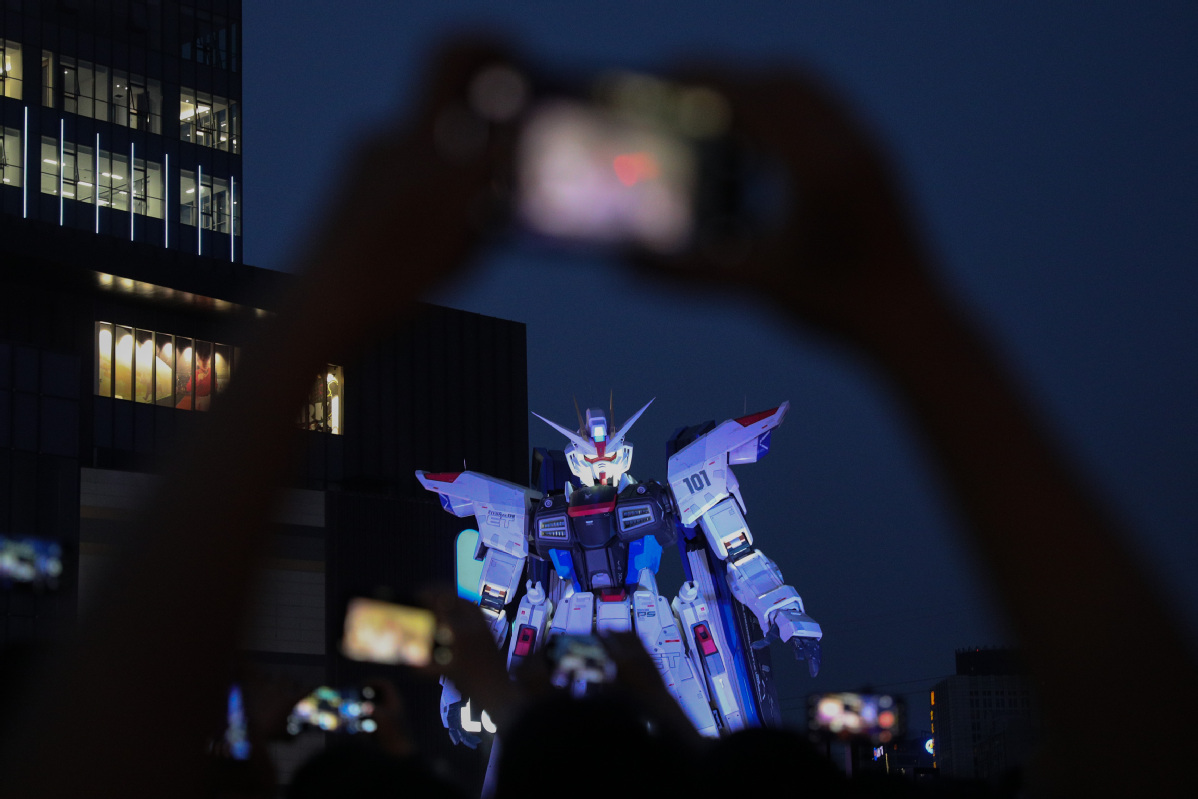 Innovations that offer intrigue help firms drive sales
As online shopping has surged over the past few years, people have been questioning the fate of brick-and-mortar retailers.
With the COVID-19 pandemic adding insult to injury, whether traditional stores are able to stay afloat is an oft-asked question.
But early signs of renewal are being noticed, with new physical stores popping up in larger cities and renovating themselves to adapt to changing shopping habits. Industry insiders believe that physical retailers can make a comeback by charting entirely different courses.
Shui On Land, a leading property developer that runs iconic Xintiandi commercial complexes in Shanghai and elsewhere, is orchestrating a number of changes as it celebrates its 20th anniversary this year in the country.
Efforts include renovating its iconic mall on Shanghai's downtown Huaihai Road into a building that sets sustainability standards by incorporating experiential elements into mall design and attracting a wide array of tenants to become an overall one-stop solution for shoppers' comprehensive needs.
According to Zhang Bin, executive director of Shui On Management and China Xintiandi, shopping centers and malls are morphing into "consumer engagement spaces" and transforming into mixed-use commercial offerings to cater to a new generation of shoppers.
"The heart of renewed store designs lies in addressing the intersecting needs of both the city and the people. We see sustainability as the centerpiece of the puzzle," Zhang said.
While the concept of ESG-environmental, social and governance-is fast becoming the new darling for both businesses and investors, its definition and application may differ in various industries. Zhang said sustainability encompasses everything from the very design of the architecture and the layout of shopping complexes to the type of tenants it attracts.
"For instance, if some buildings are designed in a way to merely satisfy the trending aesthetics of the day and grab the eyeballs of consumers, they are destined not to be long-lasting, because perhaps five years from now, they may fall out of fashion and favor," he said.
XTD is also encouraging tenants to adopt sustainable approaches. In the case of catering merchants, Zhang and his team are mobilizing more restaurants to include plant-based menus as a way to bolster green and circular lifestyles.
The green recipe is music to the ears of China's growing Generation Z population, which brokerage Guotai Junan Securities defines as those born between 1995 and 2009.This consumer demographic regards themselves as pioneers in environmental protection, and are willing to pay a premium for brands upholding similar ideals.
XTD's pledge to build several commercial communities, rather than one gargantuan shopping center, also fits into China's master plan of crafting city clusters to achieve better socioeconomic synergies.
Zhang said nontraditional attractions such as healthcare facilities and coworking spaces are being built into shopping spheres adjacent to residential compounds, thus eliminating the need for intracity transportation that can be burdensome in major cities like Shanghai.
"The new era of retail real estate will prosper by catering to a customer base proud of its diversity, less interested in owning things than having experiences and codeveloping goods and services that they buy regularly," Zhang added.
Such a philosophy, in a broader sense, fits into the lofty goal of the dual-circulation pattern that can be a solution to addressing imbalances in regional development, said Jin Keyu, a professor of economics at the London School of Economics.
"Based on extensive research, we see much more room for growth in intraregional trade inside China, compared with cross-border trade. Trimming transactional costs between different cities and provinces in China could quadruple trade in terms of efficiency and growth," Jin said.
An increasing number of commercial developers are optimistic on the overall situation. In April, high-end lifestyle brand operator K11 Group opened K11 Art Mall in Central China's Wuhan as part of a network of 40 sites planned across the country over the next five years. A new K11 Select Mall also opened in Tianjin in late May.
The Wuhan mall, which carries nearly 30 international luxury labels, targets young and potentially freer-spending Chinese consumers through an "immersive cultural-retail" experience, said Adrian Cheng, founder of K11 Group.