Retail focus shifting to consumer engagement
Share - WeChat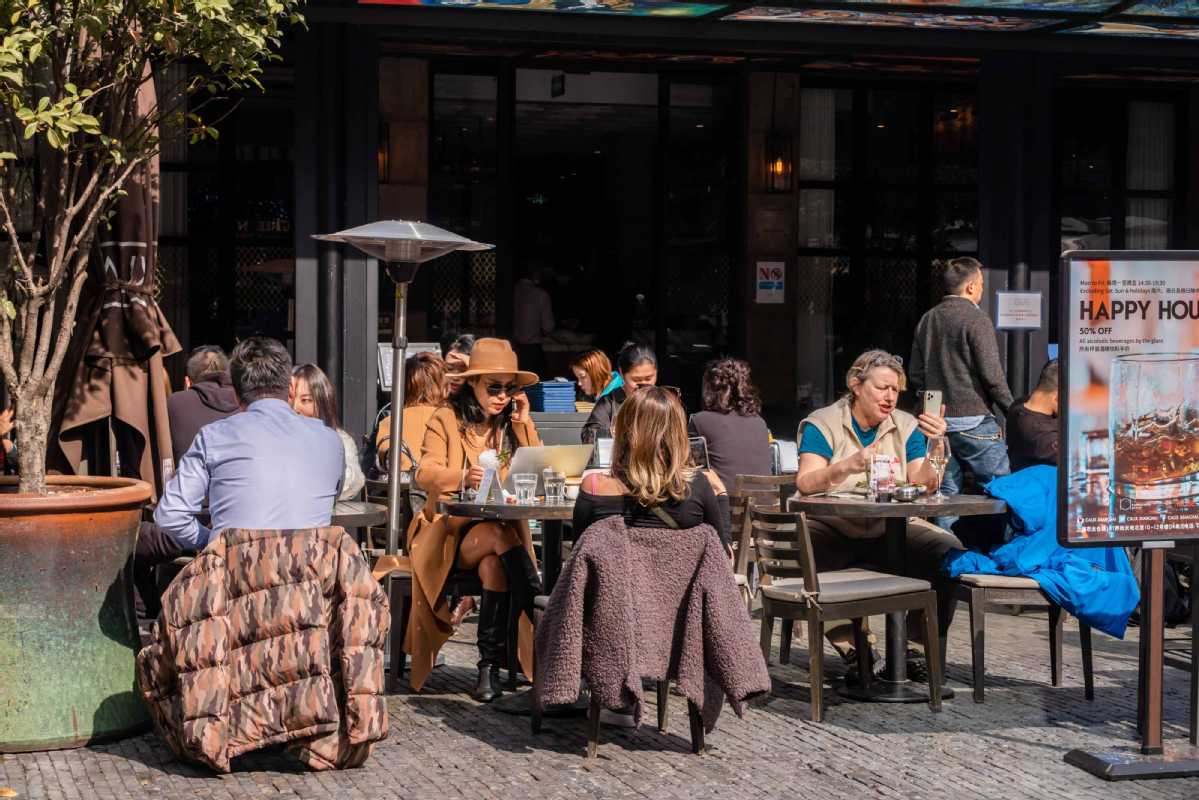 "Wuhan K11 Art Mall marks another milestone in the group's efforts in establishing cultural-retail destinations across Greater China, which is also … a business model that seamlessly integrates art and culture," said Cheng in a news release.
One highlight of the mall is to feature the "debut store economy", a term coined by Chinese to describe global brands' premier presence in a region. With the mall attracting domestic and foreign names like Senses Amuseum Van Gogh Art Coffee and Xiyouji's concept shops, such a configuration is likely to drive local economies which can have a spillover regional effect, said Chun Meiling, K11's senior vice-president of operations.
"Central China still has a lot of space for improvement in introducing novel commercial content," Chun said. "Wuhan's GDP hovers around eighth or ninth place nationally, and the real economy from auto manufacturing to digital and healthcare are rather solid. That's why we see an untapped consumption potential, and we need to grasp the mindsets of notably the young generation of shoppers."
The debut economy concept also manages to make a splash in metropolises like Shanghai. In late April, Japanese real estate giant Mitsui Fudosan opened its first overseas LaLaport shopping complex in the city, aiming to tap into consumer needs of upper and middle-income Chinese households.
One particular magnet is an 18-meter-tall Freedom Gundam robot located at the entrance. The move is to draw avid comic book fans to the venue to purchase products related to anime characters.
According to K11's Chun, innovations that offer intrigue, if not necessarily inspiration, have a better chance of winning. Referencing the history and evolution of music boxes, the interior of Wuhan K11 Art Mall I is modeled on a gigantic, artisanal music box.
The most iconic part of the main entrance is the key and gear-shaped ceiling. The atrium adopts the shape of a pipe organ that runs from the first floor to the top floor, with gear-shaped designs in gilded forms weaving upwards toward the top of the escalator.
"We do want to play the art card by introducing more foreign artists' works in China and incubating some domestic artists to international markets," Chun said. She added that the regimen can play out as the company has noticed a talent reflow from first-tier cities like Beijing and Shanghai to Wuhan, a certain proportion of which even hold overseas degrees.
"Blending art and culture into daily life would be a magnet for customers, providing new formats for people to discover and explore," she said.
The industry can have a robust future provided it evolves and successfully harnesses three change drivers: the human element; technology and commercial considerations, according to consultancy A.T.Kearney's report on the Future of Shopping Centers.
"Where last century's mall and shopping center tenants used technology in purely logistical and transactional ways, this century's entrepreneurs will leverage technologies allowing them to interface and communicate with consumers armed with their own shopping technologies," said Michael Brown, a partner at the consultancy.
"When the retail mix is different, people will have a reason to go to different places," said XTD's Zhang. "When each mall can be an ecosystem in itself, there would be less repetitive competition."