China's furniture exports remain strong
Share - WeChat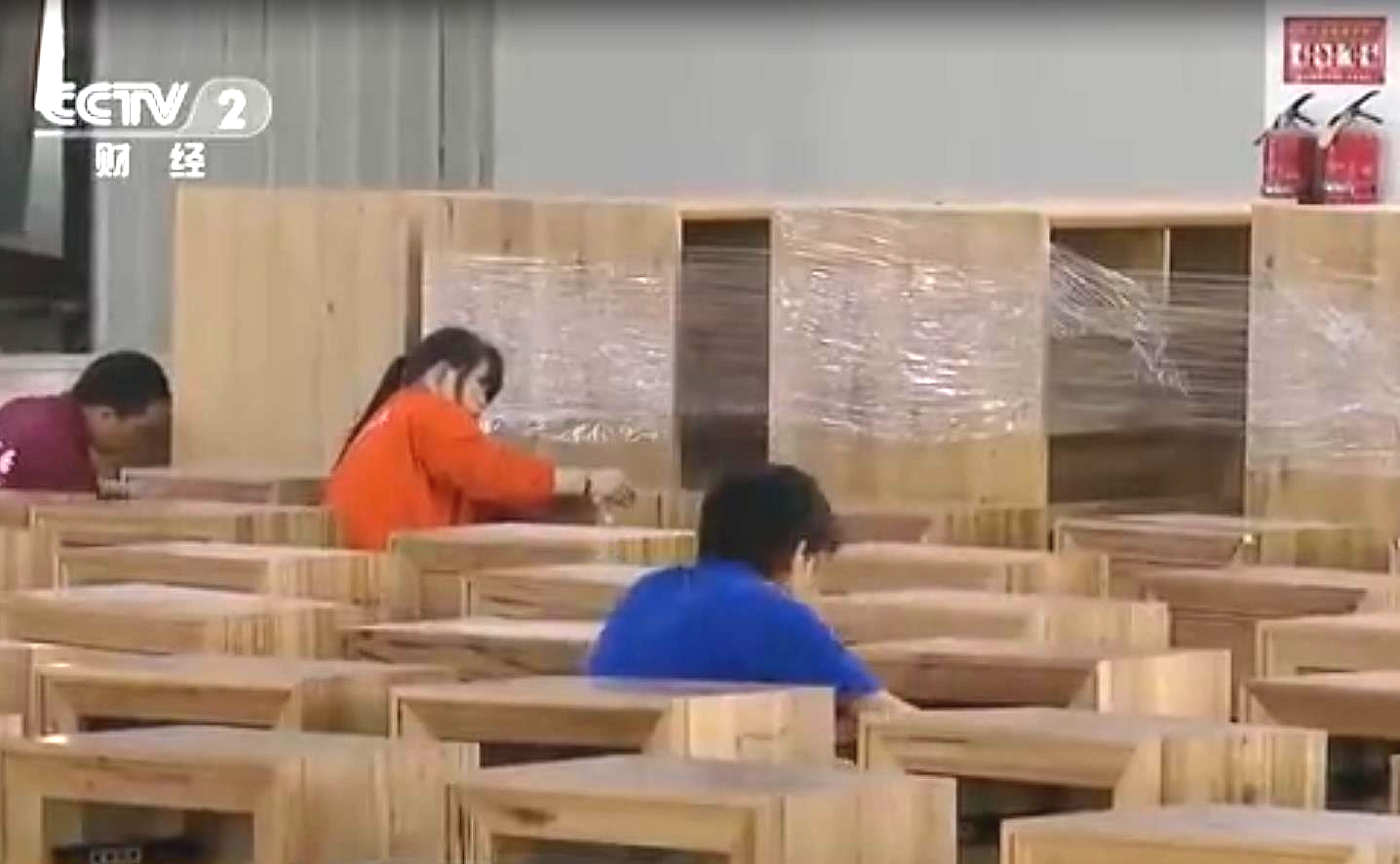 Furniture exports have extended their earlier strong performance, and even rises in the price of raw materials put some pressure on furniture companies in Jiangsu province's Haian city, which has the largest furniture export base in eastern China.
Since early this year, the price of New Zealand pine has risen 40 percent, Liu Chiyong, a timber seller in a raw material market in Haian told CCTV. Despite this, the demand still exceeds the supply.
Overall, sales rose at least 20 percent from the previous year, Liu said, adding that last year, monthly turnover stood at 6-7 million yuan, and the figure maintained at 7-8 million yuan this year.
For downstream furniture manufacturing companies, even though rise in the price of raw materials has been putting some pressure and tightening their profit margins to some extent, overall exports still extend earlier good performance.
"At present, we have full orders booked until August," said Yuan Hailin, general manager of a furniture company which mainly exports goods to the United States and New Zealand. During the first five months of this year, sales rose by 17 percent, Yuan added.
In the first four months, Haian furniture companies saw booms in production and sales, with output value exceeding 136 million yuan, up 26.5 percent year-on-year, said Yang Zhanchen, director of a custom office in Haian.
Main export products are sofas, folding tables and bathroom cabinets, and the amount of medium- and high-end products is also increasing, Yang said.