Cross-border e-commerce energizes trade
Share - WeChat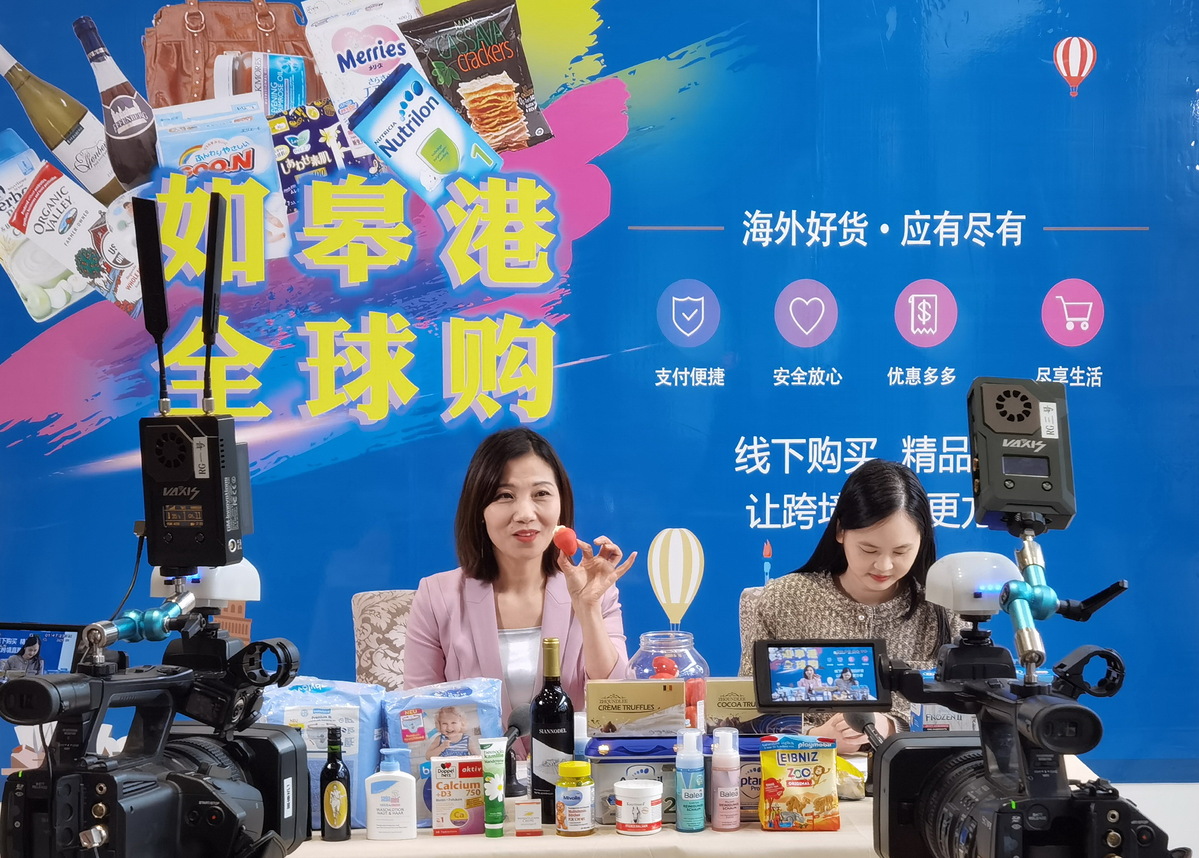 1.69t yuan in 2020 e-sales, 419.5b yuan in Q1, 10K+firms online ... a new era dawns
Just how deep the impact of the rapid evolution of cross-border e-commerce in China has been on the grassroots as well as the country's foreign trade can be gauged in Hangzhou, Zhejiang province.
In this provincial capital, forklift driver Li Jingsheng, 36 and father of two who works with a local warehouse, routinely skips lunch at his office canteen just so that he could meet near impossible demands on his time and energy.
Li has to load, well, loads of goods into ocean-bound shipping containers almost nonstop through the day. Fully-laden containers are then transported on trucks to various ports. Inside the containers are tons of assorted consumer goods-juicers, air fryers, bread makers and food processors-bought by overseas consumers on various cross-border e-commerce platforms.
On a certain workday afternoon in April, Li's task was to load goods made by Joyoung Co Ltd, a Jinan, Shandong province-headquartered producer of home appliances. From Hangzhou, the goods will be transported to the Chuanshan port zone at Ningbo-Zhoushan Port, where they will be loaded into a containership operated by China COSCO Shipping Corp Ltd.
After Customs clearance, a procedure which has been simplified recently to facilitate trade via cross-border e-commerce, the vessel will set sail for Europe.
Li said his employer has hired some staff members recently to deliver lunch boxes and flasks to his team of forklift drivers, all of whom are being paid extra as workload increased from the third quarter of last year.
Higher wages for additional work may appear as the silver lining of the dark cloud of COVID-19, which has affected many companies' operations and people's daily lives, and revealed many weaknesses in the global supply chain, like limited shipping capacity and shutdowns of both plants and ports across the world.
As it transpires, the pandemic has also necessitated efforts to grow cross-border e-commerce as well as transportation networks, to support distribution of the goods bought online. One shining instance is the increased activity in the China-Europe freight train services.