Cross-border e-commerce surge sparks new services
Share - WeChat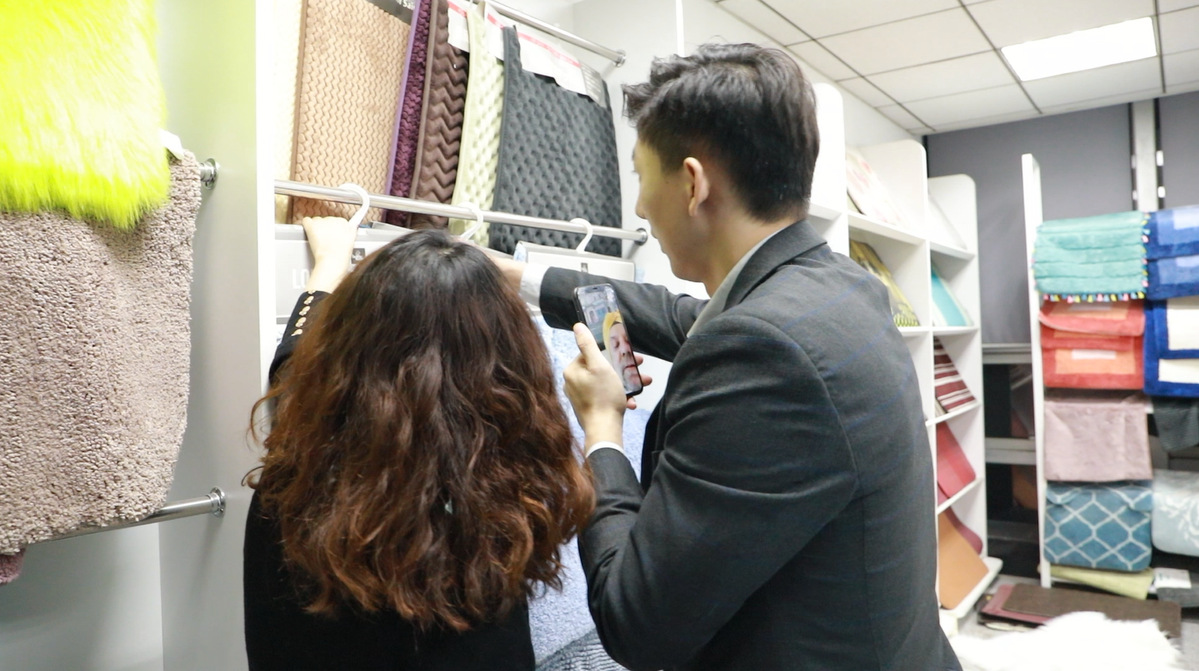 "Sunny, I have arrived at the sample room now. This is the supplier Selina. There are thousands of samples displayed in this sample room. We will show you the products on the spot."
In a Nanjing Household Appliance Co Ltd sample room of Nanjing, East China's Jiangsu province, an employee from Made-in-China.com is video chatting with a buyer from Canada, helping him visit and learn about the company's product samples. Due to the pandemic, it is difficult for overseas buyers to pay an on-the-spot visit to Chinese suppliers' sample rooms, and that's why Focus Technology Co Ltd, the owner of Made-in-China.com, launched the online service, aiming to improve the effect and efficiency.
"This way of showing foreign buyers the samples online can better present the quality of Chinese products for buyers and improve the communication efficiency and trust between cross-border e-commerce buyers and suppliers," said Li Lei, CEO of Made-in-China.com.
According to Li, the website has received more than 1,000 applications for online sample services since it launched the service in January, covering more than 100 countries and regions.
In 2020, cross-border e-commerce grew rapidly. According to the statistics of the General Administration of Customs, China's cross-border e-commerce imports and exports in 2020 were 1.69 trillion yuan ($0.26 trillion), an increase of 31.1 percent, of which exports were 1.12 trillion yuan, up 40.1 percent, and imports were 0.57 trillion yuan, rising 16.5 percent.
2021 is set to see a boom for the development of cross-border e-commerce. Both the international environment and cooperation play an important role in promoting the development of cross-border e-commerce.
The quarantine measures caused by the pandemic have forced many people to switch from traditional offline shopping to online shopping, boosting cross-border e-commerce.
Meanwhile, the signing of RCEP will bring more opportunities for cross-border e-commerce. RCEP covers an area with a population of 2.27 billion, a GDP of $26 trillion, and a total export value of $5.2 trillion, each accounting for about 30 percent of the global total. This means that about one-third of the global economy will be integrated.
A series of RCEP measures will help cross-border e-commerce to develop rapidly in the free trade zone. The simplification of customs clearance procedures will speed up the cross-border logistics process. The agreement also requires 15 member states to commit to lower tariffs and open markets, and also reduce standard barriers. Less tariffs and access restrictions will greatly decrease the restrictiveness of intra-regional trade and create favorable conditions for the further expansion of trade.
Wang Min contributed to this story.