US furniture maker Steelcase plans to invest more in China
Share - WeChat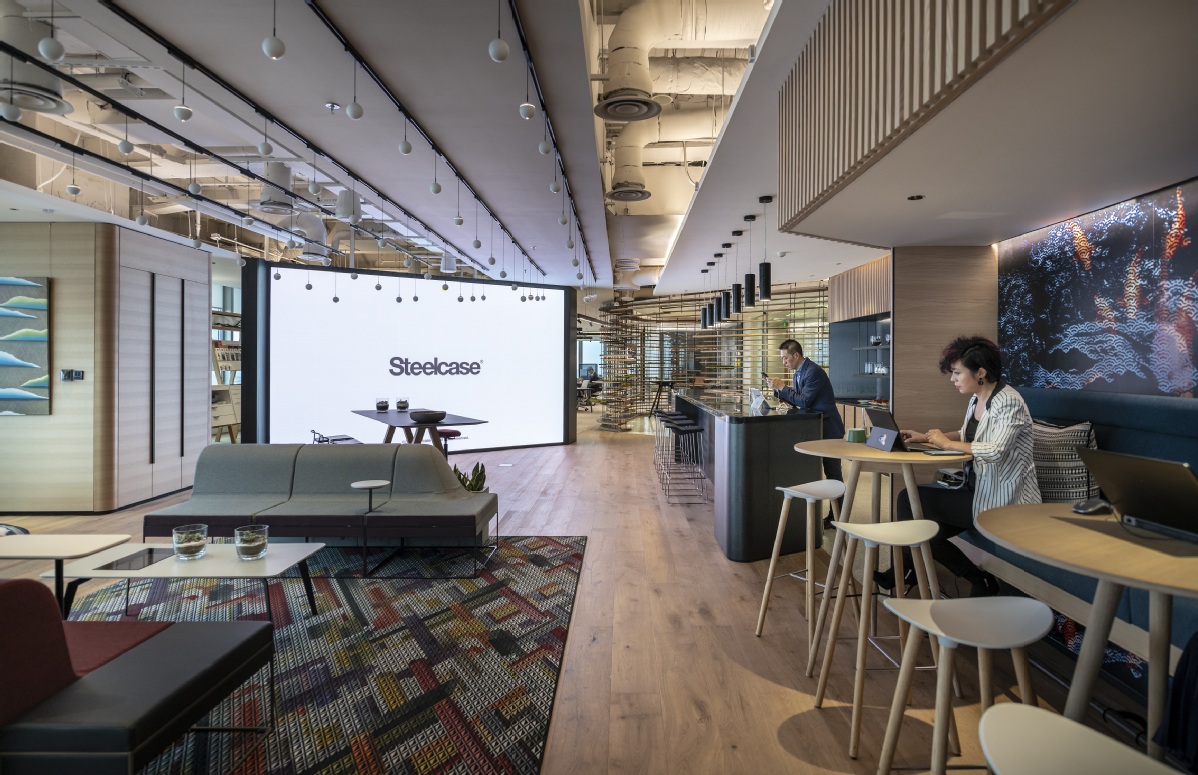 With China gaining an early recovery from the COVID-19 pandemic and starting to provide more vaccine to its people and other parts of the world, Steelcase Inc, the Michigan-based office furniture manufacturer, plans to deploy more financial resources in the country's lucrative office and educational markets, said a senior executive.
As China is the company's second-largest market after the United States by sales revenue, Steelcase invested a new plant in Dongguan, Guangdong province last year. The size of this factory plant is twice as large as the previous one in the city. It is able to produce many different lines of office furniture, including chairs, sofas, tables and accessories.
Our China strategy is a response to the country's dual-circulation growth pattern, and corporate clients and consumers' growing demand for functional office furniture, said Uli Gwinner, Steelcase's president for Asia-Pacific, adding the 6 percent growth rate of Chinese market has been impressive for the US company.
Proposed by China's central leadership, the dual-circulation development pattern emerged as the overriding economic theme, with innovation, opening-up and the need to boost domestic demand identified as priorities during the new plan period.
Since the pandemic has pushed many people to work at home for a certain period last year, and companies began to implement flexible work schedules or encourage their employees to work at home for one day each week, these moves have boosted the sales of chairs that can be used at both office and home to meet customer demand, he said.
As the pandemic has stabilized, companies have largely returned to business as usual. On average in China, 54 percent of employees worked remotely one day or less per week pre-COVID-19 period, which is expected decrease slightly to 50 percent during the post-pandemic period, according to a survey released by Steelcase in March.
The study found that those employees moving away from daily in office work are split between being given the choice and control to work remotely between two and four days per week or working remotely permanently.
Because many countries are taking measures to mitigate the impact caused by the COVID-19 pandemic, Gwinner said many Chinese students have either chosen domestic universities or international universities' campuses in China to continue their undergraduate and postgraduate studies, so this has also created market space for our products in this segment.
Thanks to Chinese market's strong performance, the company's sales revenue reached $3.7 billion globally in its 2020 fiscal year.
China's increasingly open market has created a high-level business environment for global companies, said Yu Yi, a spokesman for the China Council for the Promotion of International Trade in Beijing.
The government policies encourage foreign companies to accelerate their localization process in China, actively promote consumer upgrades and innovation, and embrace change and development, thereby continuously creating value, he said.