Shanghai's 'Boulevard of Love' given a facelift
Share - WeChat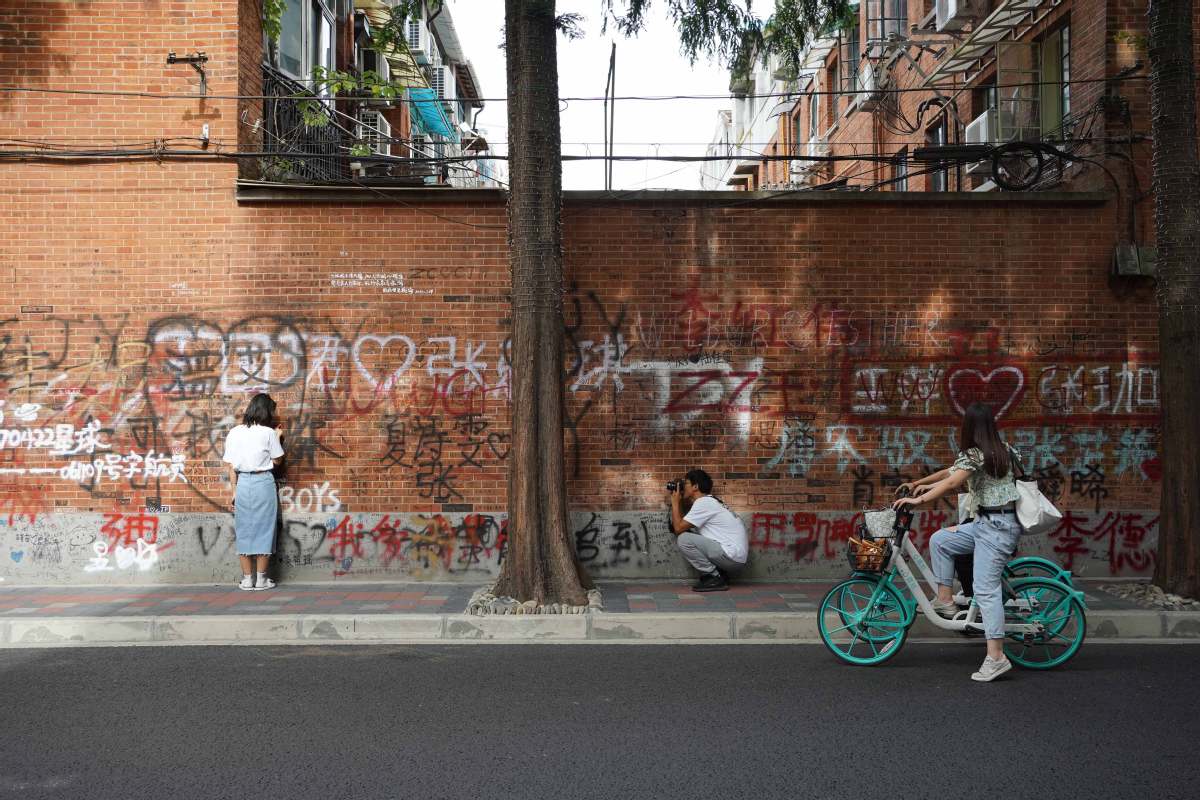 A road that has been a popular romantic spot for couples in Shanghai's Hongkou district has been thrusted into the spotlight following its makeover which was completed in early May.
Besides repaving Tian'ai Road – it literally means "Sweet Love Road" in English - the district authorities have also introduced a new colorful sidewalk featuring red, yellow and green bricks that spell out the words "love in Tian'ai".
This new feature has since drawn a legion of young couples looking to capture some romantic photos of themselves regardless of rain or shine.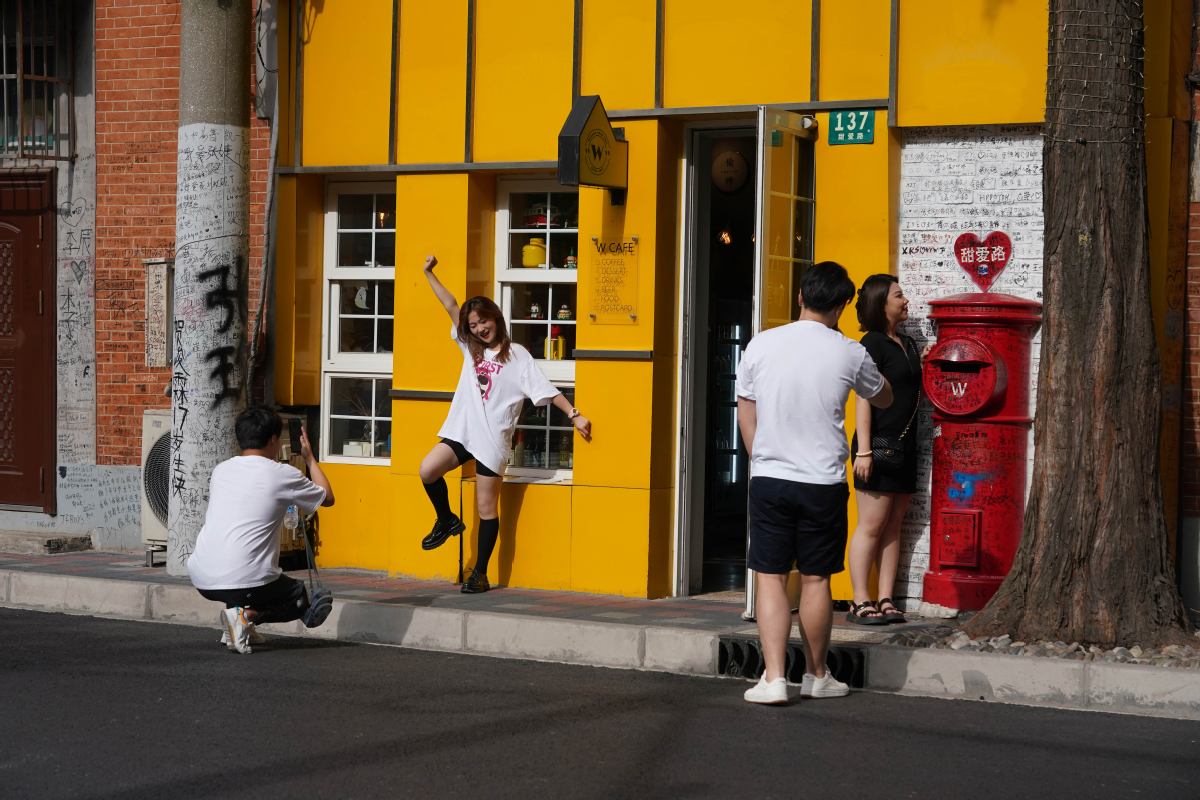 Flanked by charming garden villas, the 526-meter road is situated amid a host of restaurants and cafes and has walls along a certain section that sport graffiti works expressing the wishes and vows of couples.
According to Bie Yun, the project manager from Shanghai Changyuan Group, the district authorities plan to encourage more people to do graffiti and add to the unique vibe of the road, albeit in a high-tech fashion.
"Eco-friendly digital graffiti technology will be introduced to keep the walls clean," he said.
Future plans for this romantic stretch include organizing themed markets and activities for the second edition of the HOST Sweet Love Festival during the Double Seventh Festival, or Chinese Valentine's Day, in August.
According to Wang Zhekai, who is responsible for Tian'ai Mall, a shopping complex situated along the road, the number of customers has grown by about 10 percent following the renovation works.
"We will have new activities offering more romantic experiences in the days to come," Wang said.