Report: Misconceptions about myopia need to be addressed
Share - WeChat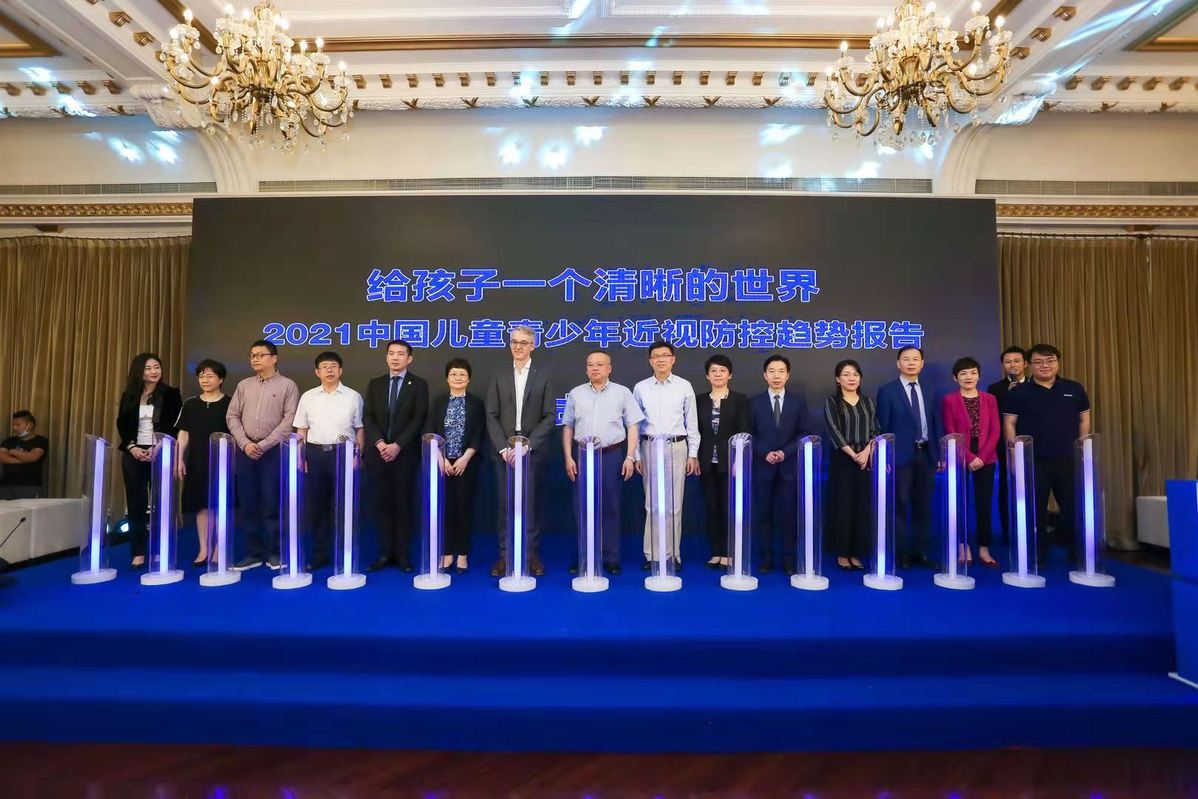 Less than 30 percent of children and adolescents rest their eyes after reading for half an hour, and 40 percent of those who do rest still use digital devices during this period, according to the China Juvenile Myopia Prevention and Management Annual Trend Report which was published in Shanghai on National Eye Care Day on Sunday.
The report, which was compiled by the Shanghai Association for Science and Technology, German optical systems and optoelectronics manufacturer Zeiss, and domestic tech giant Tencent, also stated that nearly 72 percent of parents believe that comprehensive eye health examinations are helpful in preventing myopia, but only about 23 percent of them take their children for such examinations regularly.
Zhou Xingtao, president of the Shanghai Eye, Ear, Nose and Throat Hospital of Fudan University, said during a media briefing that parents still have various misconceptions about myopia prevention.
"Although most parents believe that myopia is preventable, there's a disconnect between their understanding of the matter and how they correct habits that may hurt their children's eyesight," Zhou said.
Experts said that the report was aimed at drawing support from different sectors in society to establish a system for myopia prevention, control, and treatment, and ultimately benefit the vision of the country's minors.
According to official statistics, more than half of the minors in the country suffer from myopia.
In May, the Ministry of Education and other authorities released a five-year work plan containing eight measures aimed at preventing and controlling myopia among minors.
These measures include relieving academic burdens, increasing time for outdoor activities, preventing excessive use of digital devices, and realizing a full coverage of eyesight monitoring.