Hospitality business — lessons from the pandemic
Share - WeChat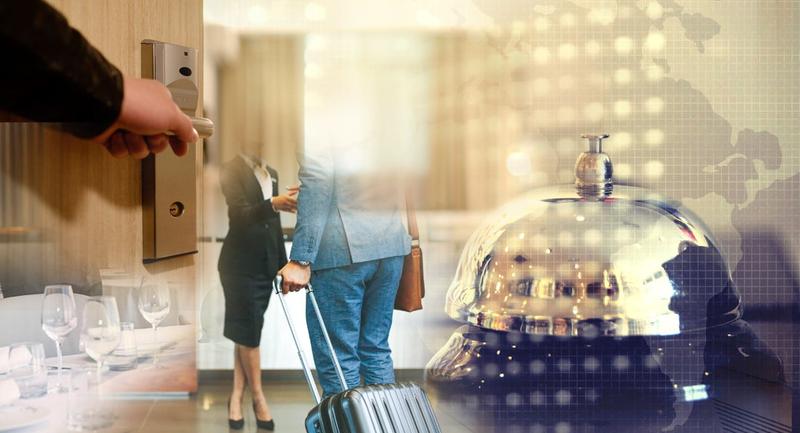 With vaccination programs being rolled out in most destinations worldwide (in some places faster than others), we're finally seeing some glimmers of hope that the hospitality industry is emerging from the dark shadows cast on it by the COVID-19 pandemic.
Now it's time for hospitality leaders to take stock, plan effectively and forge ahead with new solutions. How much of the old normal does an organization really want, or can really afford, to have back? And what does it take to create a strong competitive advantage?
To aid your strategic efforts, here is a summary of 20 key lessons learned to date during the pandemic and what they may mean for your business.
The pandemic has affected most sectors across the globe — travel and tourism in particular. It has created high unemployment, widened economic and wealth inequality, and substantially reduced the spending power of consumers worldwide. For many executives in the travel business, survival remains top of mind. Many have been forced to make unpopular and difficult decisions to remain competitive and in business. And many tough decisions remain.
It has deeply altered the hospitality industry — a seismic shift — and not everyone understands the depth and breadth of this unprecedented crisis. While, in general, a company's DNA and values will remain, its mission, strategies, and actions must all be adjusted. Everyone, at all levels of an organization, will need to learn to do more with less.
The pandemic has accelerated global shifts in consumer behaviors, values and expectations. With increased clarity about what is truly important in our lives, health and wellness are now at the forefront, particularly mental well-being. People are now much more selective about what they eat, consume, and where they stay when traveling, and the industry must respond accordingly.
Nobody was prepared for the social and economic impacts of this crisis, and since the onset, many mistakes have been made in trying to handle it. Governments, businesses, and medical practitioners have all been challenged by this unprecedented situation, and there has been far too much fake news and misinformation out there making things worse.
Hygiene/sanitation, safety, security, indoor air quality and transparency have become top priorities for customers and employees in hospitality. Think "peace of mind" at all times.
An updated crisis management plan, including securing funds and adequate lines of credit, has become essential for all organizations. Ensuring the safety of staff and guests, preserving cash and protecting jobs are the most important tasks for any business leader in a crisis, and these must be part of the plan. Remember, cash is king, and reserves are vital. Be ready for the next crisis.
We also must plan for business cycles, as business will not grow year after year forever. The hospitality industry is fragile, and it depends on many outside factors beyond our control, and we cannot take anything for granted.
While the core business of providing hospitality and new experiences will not disappear, the industry needs to rethink its administrative and economic processes. We must take the opportunity to correct past bad habits and embrace new beginnings based on efficiency, flexibility, productivity, and profitability.
We have learned that trends are rapidly shifting, and in response, rules have to be rewritten, and mindsets have to change. Standardization alone can no longer be the norm; we have to do better. This pandemic has reshaped the industry in ways never before imagined, requiring a shift in marketing strategies and a willingness to explore new solutions.
Remote work and extensive video conferencing will put a dent in business travel (expected to be down by around 20 percent from pre-pandemic levels). The industry has to find ways to replace this highly lucrative segment.
Indications are that the GDP growth of the two largest economies, the United States and China, may exceed 5 percent this year, but it will take time before this is reflected in travel.
A reminder that travel and tourism is a perishable business. It's clear that the whole industry is currently far too fragmented and failing to provide an end-to-end experience for travelers.
Will an interconnected, all-in-one platform combining offers from airlines, airports, ground transport, car rental, hotel accommodation and others be the way to go in the future? Alongside much more collaboration, the industry may need a transformational change.
Company structures have to be adjusted to be flatter and focus on facilitating innovation, speed, agility, efficiency and empowerment. Productivity and accountability by all team members are essential to ensuring sustained success. Current methods to train and develop future professionals must be adapted to match the character and capabilities of younger generations.
Brands must create value and clear competitive advantages. Generic or inferior organizations will struggle to attract and retain customers and good employees. Brand identity and market positioning are critical to remaining competitive.
Building confidence and trust will be essential to attracting and retaining customers. Listen to and understand their needs, give them more choices, and personalize their experiences. Remember that people need and want to travel, and business will eventually return. But you must be ready to give guests and customers the new, enriching experiences they desire.
Change is driven by technology, digital transformation, robotics, and voice search-control, and will be essential to achieving tactless/touchless, cloud solutions (an enabler), and others. Such innovations improve operational efficiency, reduce expenses and improve the customer experience. Most organizations may require new capex/investment in new and efficient technology.
"Modernizing to future-proof" includes sustainability, but remember that in this industry, nothing beats the quality and results of face-to-face interactions.
A well-kept customer database is one of the most valuable assets of any organization. Data/guest profiles must be better leveraged to communicate and deal with customers, promote business, and create loyalty. Safety, recognition, and personal experiences have become the key drivers of hotel loyalty, not points programs.
A quality communication infrastructure is a must. While social media can be fun and flashy, and paid advertising can be used for a quick win, an efficient branded website serves as a valuable and trustworthy resource for potential customers.
Tourism as we knew it might never return, and international travel will take a long time to recover to pre-pandemic levels. Global health guidelines (health pass/certificates/vaccine passports) will be required when travelers can venture out again. Indications are that the return to travel hinges almost entirely on the speed, efficiency and effectiveness of the vaccination programs.
Travel may become much more stressful than in the past. Vaccination-testing-quarantine for specific countries and destinations may stay with us for a longer period of time as a zero-risk approach to travel is not practical for the near future.
We should have a hierarchy of needs and strategic thinking for when we open up in full. Accept that expectations without a clear strategy will achieve nothing. The industry has to move quickly to adapt to shifting consumer preferences, make travel better, and take an agile, customer-centric approach.
Shareholders, leaders, and operators need to get very creative to shorten the time span from recovery to profitability (long road to recovery). Where are the new sources of business, and how can you tap into this as soon as travel is safe? How can you get customers engaged with your brand/destination? And it is a must for national tourism offices to be much more active in creating interest/value to their destinations.
We must believe that every crisis brings new opportunities for growth. Instead of focusing on failures, use this pandemic as an opportunity to regroup, rethink and reset. There are always winners that emerge from every crisis, and those who can maximize the new opportunities will progress the fastest.
Hospitality was one of the first industries to be heavily impacted, and it's going to be one of the last to recover. Competition for visitors and travelers will be intensive once the worst of the pandemic is over, and rival markets/destinations will continue to do their utmost to attract new business.
After what is perhaps the worst 16-plus months in the history of this industry, most leaders remain hopeful and optimistic about the long-term prospects for our business, even if the near term remains challenging. Hospitality is resilient and has a clear purpose.
Ultimately, the hospitality business will continue to evolve, and there will be many opportunities along the way. Make sure you don't miss them.
The author is a 50-year veteran of the hotel-hospitality-travel industry with a wealth of experience acquired in four continents, Asia in particular. He is a long-time resident of Hong Kong, a retired CEO of Shangri-La International, and founder of Angelini Hospitality.
The views do not necessarily reflect those of China Daily.