'Future technology schools' get green light
Share - WeChat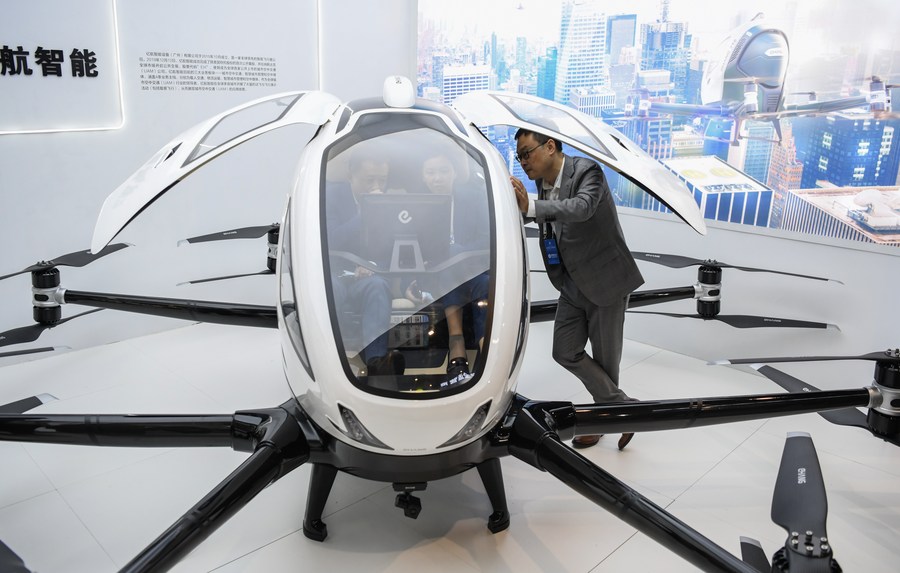 China's education authorities have approved 12 universities to set up "future technology schools" to cultivate leading talent in cutting-edge technologies in the next 10 to 15 years.
The Ministry of Education recently released a list of top universities that will establish the schools which will contribute to the nation's transformation and upgrading from "made in China" to "created by China".
The list includes some of China's most prestigious universities, such as Peking University, Beihang University and Tianjin University.
Schools for future technologies will explore substantive cross-disciplinary cooperation among different academic fields and modes for cultivating leaders in future technology-related innovations, the ministry said.
The ministry has asked the universities to give extra policy support and funding to the schools and ensure that they are student-centered and results-oriented.
The schools will serve major national strategies and target fields of national strategic need, including aerospace technology, artificial intelligence, quantum information science, marine technology, and life science and health, the ministry said.
The schools' research fields mainly include three types: cross-disciplinary research such as biomedicine at Peking University's future technology school; fields of strategically vital importance such as aerospace technology at Beihang University's school; and cutting-edge technology with high risks such as quantum information science at the University of Science and Technology of China's school, it said.
Wu Yan, director of the ministry's Department of Higher Education, said the schools should explore different training methods and push for the deep integration of schools, research institutes and leading enterprises.
Talent cultivation will be the top priority for the schools and more reforms will be carried out in talent evaluation, he said.
China's 14th Five-Year Plan (2021-25) for National Economic and Social Development said that the country will uphold the central role that innovation plays in modernizing the country and turn self-reliance in science and technology into a strategic pillar for national development.
The plan stated that China will launch major research projects in artificial intelligence, quantum information technology, integrated circuits, life science and health, aerospace technology, and deep earth and ocean exploration, as well as other cutting-edge fields.
The nation will also enhance basic and interdisciplinary research and encourage the sharing and improved allocation of resources between research institutions, universities and companies, the plan said.
Zhou Bowen, vice-dean of the future technology school of Northeastern University in Shenyang, Liaoning province, said the school was founded late last year and will start to enroll about 30 to 60 undergraduate students this autumn semester.
Based on the university's strength in information technology, the school will focus on original innovation and breakthroughs in cutting-edge technology in the field of future industrial intelligence, he said.
It will also work with Huawei, Neusoft and Siasun to establish research centers and cooperate with key universities around the world to cultivate interdisciplinary and leading talents in future industrial intelligence, he added.
South China University of Technology in Guangzhou, Guangdong province, said its future technology school will focus on intellisense, big data and AI.
It will push for cooperation with well-known international universities including Cambridge University, the Massachusetts Institute of Technology and Cornell University, as well as leading domestic enterprises including Huawei, Tencent and Alibaba, the university said in an online statement.
It will start undergraduate student enrollment in September, for those majoring in AI, data science and big data technology, the statement added.