Wooden weapons become a cottage industry
Share - WeChat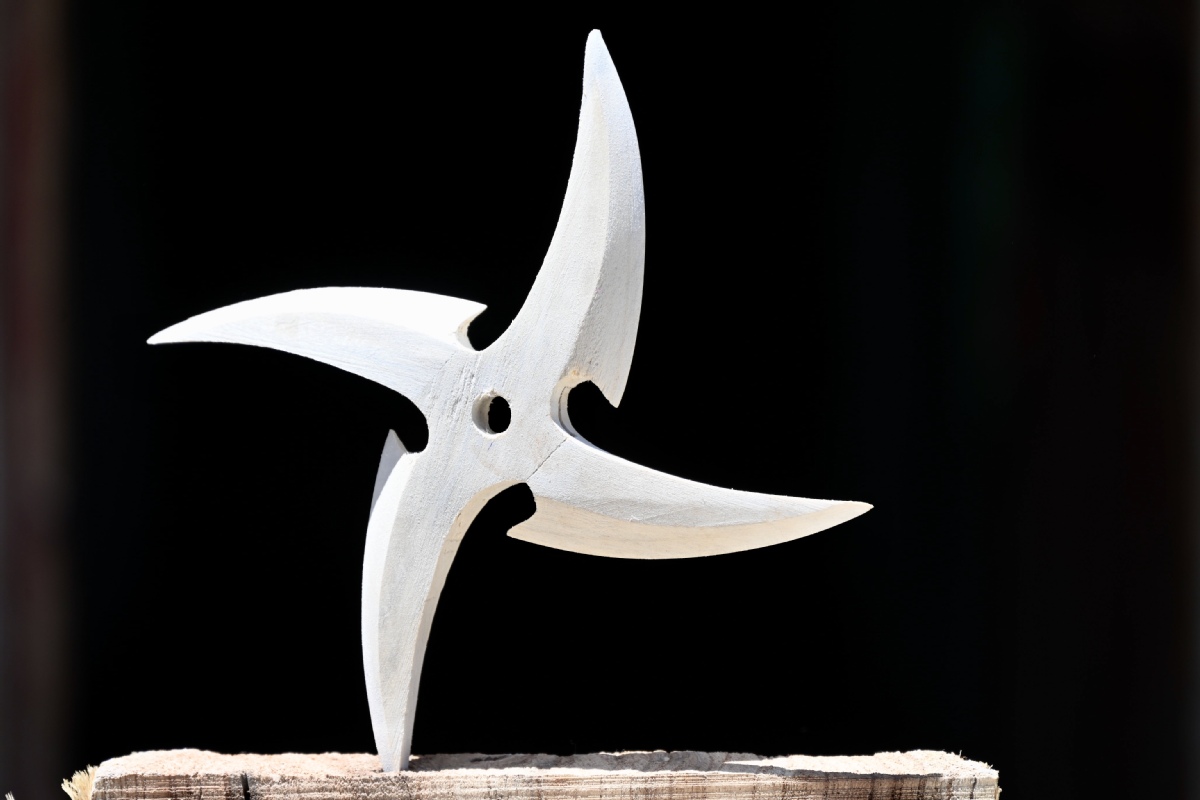 Mace, sword, club, reaping hook — a variety of weapons can be seen in the home of Lin Jinhua, a resident of Ninghai, Zhejiang province.
At 9 pm most days, Lin, 68, has usually fallen asleep. But this day he is busy making little wooden weapons.
"Making a mace is the most time-consuming because every spike needs to be made smoothly," Lin said.
He has been practicing carpentry in the village since he was 18.
"It takes most other people three years before they can work independently in carpentry. But I started taking jobs in three months," Lin said, exuding confidence.
As a program to revitalize the countryside and enrich villagers' everyday life, professors and students from Donghua University in Shanghai came to Zhangkeng village in Ninghai with the idea of making creative products using local resources.
Lin is participating in the program, which started on Sunday. "It takes two hours to make a sword, and three hours to make a mace," he said. A voulge is more complicated: fire is needed to make the wood curve.