Guangdong, Hainan release policies to stimulate car sales
Share - WeChat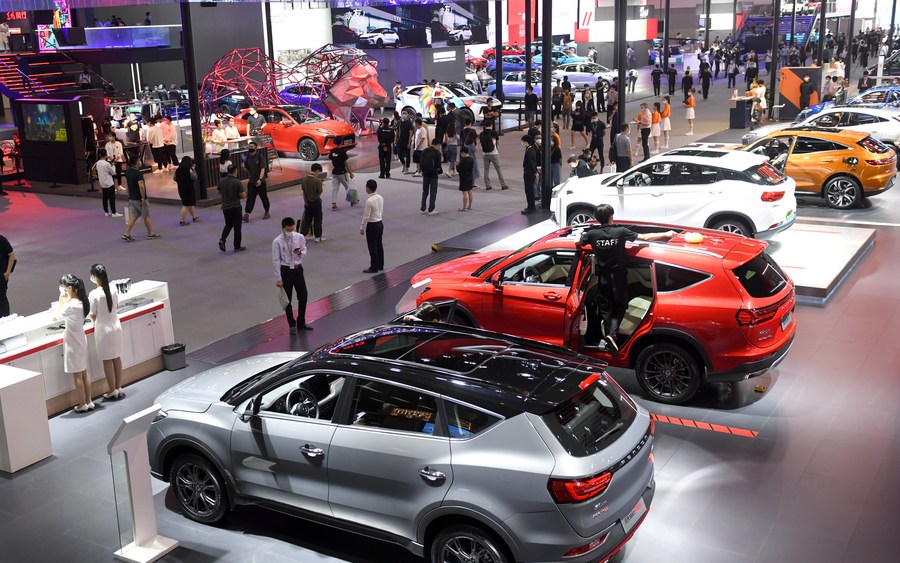 Local authorities in Guangdong and Hainan provinces are stimulating car sales by increasing license plate quotas and granting electric car buyers subsidies.
In a document released on Friday, the Guangdong government said it is to ease limits on car purchases in Guangzhou and Shenzhen, and ask other cities in the province not to introduce restrictive measures.
Both Guangzhou and Shenzhen were among the top 10 Chinese cities in terms of car sales in 2020, with 850,000 vehicles sold in the two cities combined.
Analysts say the move will help boost vehicle sales in Guangdong and consolidate its position as the largest car market in the country.
Statistics from the China Association of Automobile Manufacturers show that 673,900 sedans and SUVs were sold in the province in the first four months of the year, up 64.1 percent from the same period in 2020.
But the growth was primarily because of a low base last year because of the COVID-19 pandemic.
Local authorities in the island province of Hainan, which aims to stop selling gasoline vehicles by 2030, is offering subsidies to 25,000 electric car buyers.
In a document released on Monday, those who buy electric cars in the province this year and register them before Jan 15, 2022 are entitled to subsidies up to 10,000 yuan ($1,567) depending on the prices of their vehicles.
Beijing has adjusted its car quota policies, and families without a car now stand a larger chance of winning a license plate.
Carmakers have come up with promotions as the list of 54,000 electric car license plate winners in the capital city were announced last week.
Xu Haidong, a senior official at the China Association of Automobile Manufacturers, said the association is considering scaling up its estimate of a 4 percent growth for this year's Chinese car market to 6.5 percent.
Xu said sales in the first four months, which totaled 8.75 million and represented a growth of 51.8 percent year-on-year, were better than expected. He said the total sales this year are likely to hit 27 million, up from an estimate of 25.31 million units made at the start of the year.