Yangtze cleanup changes lives, boosts incomes
By ZOU SHUO in Beijing, ZHOU LIHUA,ZHOU LIHUA and LIU KUN in Wuhan | CHINA DAILY | Updated: 2021-06-02 09:09




Share - WeChat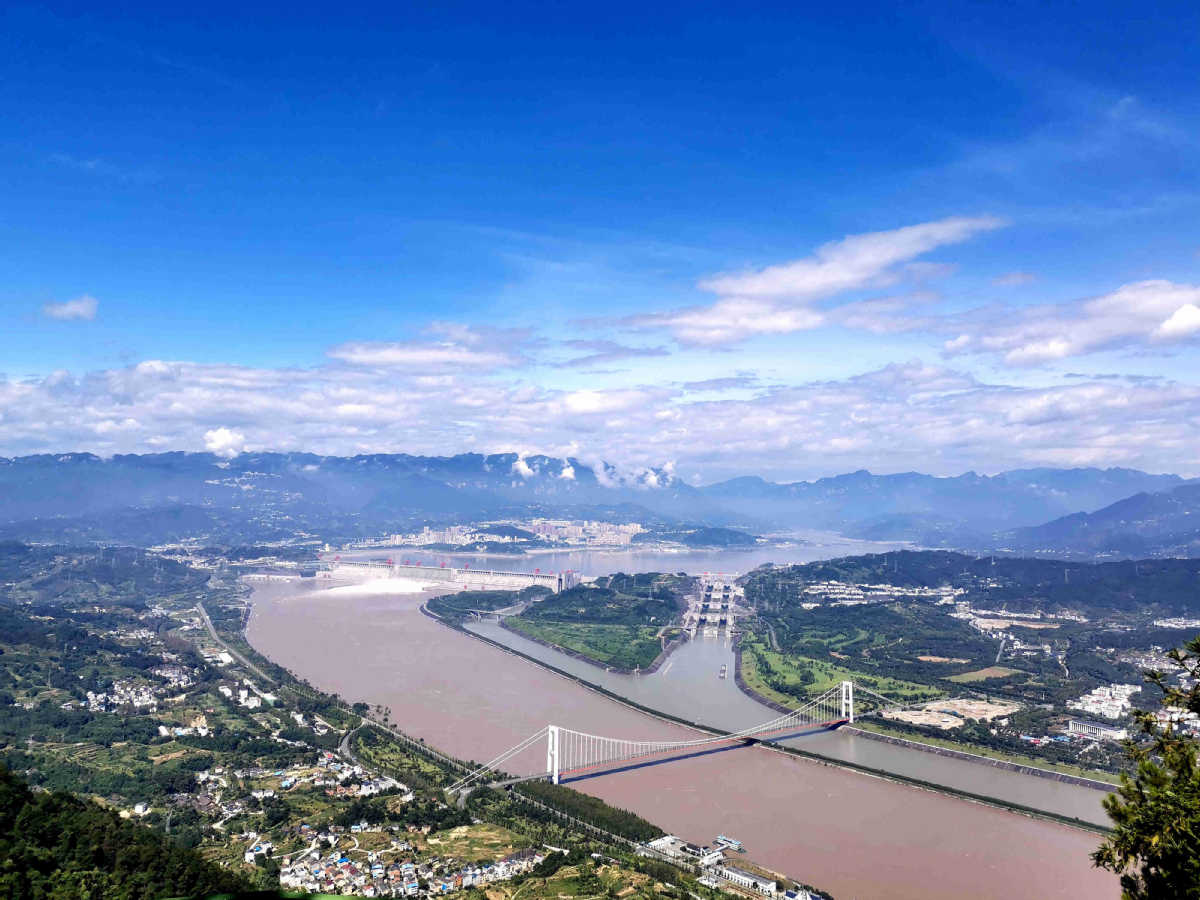 Fishing bans and the relocation of polluting industries are ensuring high-quality development along the country's best-known waterway
As the only provincial-level region through which the Yangtze River flows for more than 1,000 kilometers, Hubei is determined to improve environmental protection of China's "Mother River" and facilitate green, sustainable, high-quality development.
Speaking in Wuhan, the provincial capital, in 2018, President Xi Jinping called for high-quality growth through development of the Yangtze River Economic Belt, which consists of nine provinces-Sichuan, Guizhou, Yunnan, Hubei, Hunan, Jiangxi, Anhui, Jiangsu and Zhejiang-plus the municipalities of Chongqing and Shanghai.
He also called for all-out efforts to protect the river, saying there should be no large-scale development of the waterway.
"The Yangtze River is China's Mother River, and we must protect it. We must move all polluting enterprises alongside the Yangtze with resolve … to root out the hidden dangers of pollution," he said, adding that efforts should be made to eradicate old growth engines, cultivate new ones and establish a modern system for the economic belt.
Following Xi's instructions, Hubei has introduced a range of measures to protect the Yangtze's environment, resulting in the river seeing a green renaissance throughout the province.
A total of 405 chemical enterprises located along the river have been relocated, transformed or closed, while 2,211 illegal docks along the main trunk have been shuttered, according to the Hubei Department of Environment and Ecology.
The province has transformed 150 km of riverbank into parks that cover 8.56 million square meters, the department said.
China has a five-tier system of water classification, from Level I, which is suitable for drinking after minimal treatment, to Level V, which is severely polluted. Last year, 91.2 percent of the water in Hubei was ranked at Level III or above, a rise of 11.2 percentage points from 2015, the department said. It added that no water was ranked at Level V, a fall of 8.8 percentage points from 2015.
Fishing ban
A 10-year fishing ban, which came into force on Jan 1, covers all the Yangtze's key waters to help the country's longest waterway recover from dwindling aquatic resources and degraded biodiversity. A similar ban has been in place at 332 conservation areas along the river since the beginning of last year.
For generations, Luo Hongjun's family has relied on Liangzi Lake, Hubei's second-largest freshwater lake and one of the key conservation areas, as a source of food and income. Following the introduction of the ban last year, the 47-year-old native of Wuhan's Jiangxia district moved ashore and opened a restaurant with his wife.
To help him adapt to the new life, the provincial government has given him more than 90,000 yuan ($14,000) in subsidies and enrolled him in social welfare programs.
Luo and his wife can now make more than 60,000 yuan every year. Before, they could only make around 40,000 yuan even during the best years, he said.
"In the past, we relied on pure luck to make a living. It is extremely risky to be a fisherman, battling extreme weather and cold in winter," he said, adding that the removal of all kinds of fishing gear after the implementation of the ban has seen the lake's environment improve noticeably.
Wu Chong, a local official, said all 625 fishermen in the region have moved ashore, and all 322 fishing boats have been broken up.
The district government has offered all ex-fishermen employment training or job opportunities, Wu said. Fishermen age 60 and older and fisherwomen age 55 and older are eligible for a monthly subsidy of 500 yuan, while fishermen ages 18 to 60 and fisherwomen ages 18 to 55 receive a subsidy of 300 yuan per month, he said.
Xiao Fuqing, director of the Hubei Department of Agriculture and Rural Affairs, said 32,226 fishermen affected by the ban have abandoned their old profession, and the province has dismantled or sealed 16,818 fishing boats, the second and third-highest numbers respectively among 10 provinces and municipalities along the Yangtze. Meanwhile, 31,610 ex-fishermen have been enrolled in social welfare programs, and 22,816 have found alternative employment, Xiao said in a recent interview with Farmers' Daily.
The central government has allocated 1.77 billion yuan and local governments have invested 1.78 billion yuan to help former fishing folk find alternative sources of income. Moreover, a series of measures has been implemented, such as developing local industries and helping people land new jobs or start their own businesses, Xiao said.
The province offers ex-fishing folk consistent support, ranging from job training to subsidies and enrolling them in pension programs, he added.
Xiao said that his department will work with many bodies, including public security authorities and market regulators, to tighten supervision and ensure that no illegal fishing boats can operate on the Yangtze in the coming years.
Factory closures
In 2017, the government of Yichang, a city in the west of Hubei, issued a document focusing on reducing pollution and upgrading the local chemical industry, with the aim of shutting down, relocating or renovating 134 related companies by the end of last year.
It set up a fund that dispensed 500 million yuan from 2018 to last year to help petrochemical companies relocate to new industrial parks located far from the Yangtze.
For example, Hubei Xingfa Chemicals Group has shut down 32 chemical production lines with annual output capacity of 1.4 billion yuan along the river, Li Shaoping, deputy general manager of the group, told Hubei Satellite TV.
The company has made great efforts to transform and upgrade its facilities and change its focus to environmentally friendly production of industrial chemicals and agents used in microelectronics and semiconductors, he said.
In April, it started construction of an electronic manufacturing center with annual production capacity of 90,000 metric tons, and plans to build another with production capacity of 460,000 tons a year, Li said.
"With the rapid development of the chemical industry worldwide, the relocation is an opportunity to transform and upgrade our business, including our equipment," he said.
The change has brought real benefits to Xingfa, whose first quarter net profit surged more than thirteenfold year-on-year to 350 million yuan, according to the company.
Yichang is not the only city in Hubei tackling environmental issues by upgrading industry and relocating factories.
After the Yangtze River Protection Law, which bans the building and expansion of chemical plants within 1 km of the waterway and its tributaries, took effect on March 1, all the cities along the river have followed suit.
Hubei is aiming to close, relocate or renovate chemical plants within 15 km of the Yangtze by the end of next year, Hubei Daily reported recently.