Scientists hail Xi's speech on innovation
Share - WeChat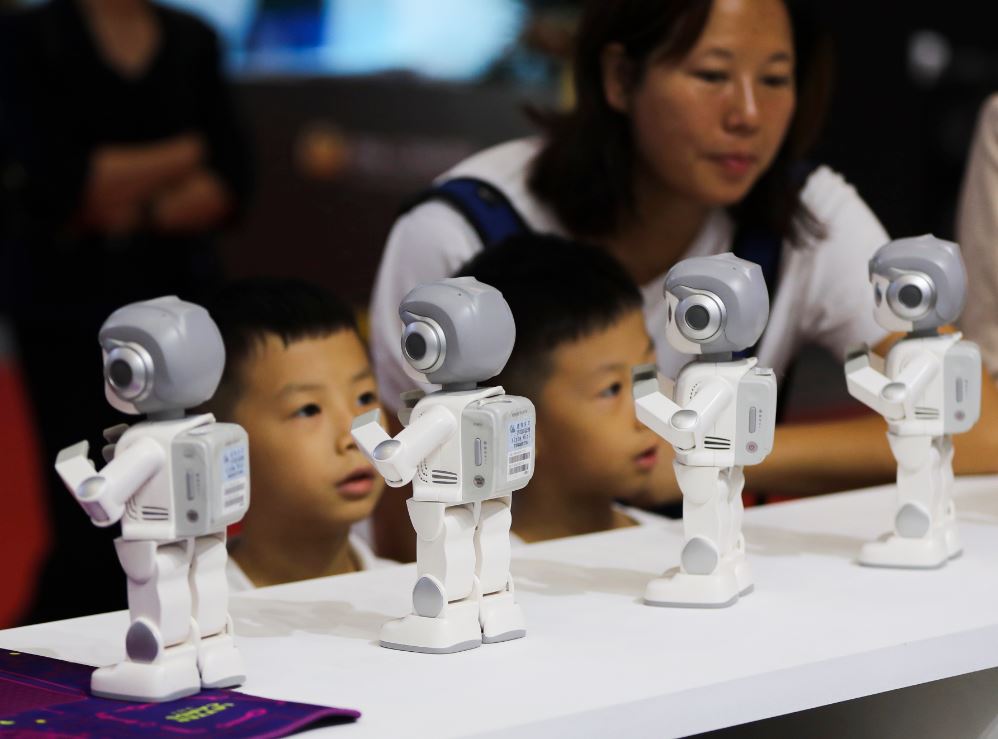 President calls for more breakthroughs in core tech, higher-level self-reliance
Noted scientists and engineers hailed President Xi Jinping's latest speech on science and technological innovation as insightful, inspiring and instructive, saying they will fulfill Xi's call to enhance basic research, train quality professionals, promote international collaboration and conduct reforms to unleash the full potential of those working in science.
Xi, who is also general secretary of the Communist Party of China Central Committee and chairman of the Central Military Commission, called on the Chinese scientific community to make more breakthroughs in core technologies and help the country achieve a higher level of self-reliance and strength in science and technology.
Xi highlighted on Friday many scientific and technological achievements in his speech addressing the general assemblies of the academicians of the Chinese Academy of Sciences and the Chinese Academy of Engineering, as well as the 10th National Congress of the China Association for Science and Technology.
These feats include the country's Mars and lunar probes, the Beidou Navigation Satellite System, the construction of the Chinese space station, new quantum computers and deep-sea submersibles. He also mentioned that China has become a global leader in fields including 5G communication and image and voice recognition.
However, China's ability to make original breakthroughs is still relatively weak, Xi said. The nation also needs to improve the effectiveness of its innovation system, make better use of its research resources and optimize its systems for training talent and evaluating scientific output, he added.
Xi urged the Chinese scientific community to be aware of the challenges of the time, break new ground and make new findings in key sectors, train higher-quality talent and proactively participate in the global governance of science and technology.
Wang Xi, a material scientist and a CAS academician, said Xi's speech was both inspiring and instructive as it listed the five main objectives for Chinese scientists, namely enhancing basic research, institutional reforms, international cooperation and talent training, and increasing the nation's science and technology capability in strategic sectors.
"The point that caught my attention is Xi's emphasis on the role of an effective market and a capable government in science and technology innovation," Wang said, adding that Guangdong province provides an example of this idea in action.
Guangdong is one of the most innovative regions in China, boasting over 53,000 high-tech companies and a 320 billion yuan ($50.3 billion) research budget in 2020, Wang said. What made Guangdong stand out was that private companies contributed over 80 percent of the total budget and around 90 percent of the total research personnel in the province last year.
"This fact is a testimony to Xi's quote on Friday about leading tech enterprises also being a key component of a nation's strategic science and technology capability," he said.
Meanwhile, the provincial government plays a critical role in identifying strategic needs and guiding research efforts toward finding a solution, for example building new infrastructure such as labs for chemical engineering and petroleum refineries.
Peng Shou, a senior engineer and a CAE academician, said Xi's speech has motivated continued efforts to overcome key obstacles in developing advanced glass materials, such as those used for displays and in medicine, for which China currently relies heavily on imports.
"We will push China from being just a major material producing nation to a global leader in materials science and manufacturing," he said. This will require Chinese engineers to be inquisitive, hardworking and patient, but also to be able to identify and develop potential talent, as well as allowing them to flourish, he added.
Xiao Wenjiao, a geologist and a CAS academician, said China needs to invest more in basic research and talent training, especially in less developed but strategically critical parts of the country, such as the Xinjiang Uygur autonomous region.
"Geographically speaking, Xinjiang plays a central role in the Belt and Road Initiative, but it is noticeably below the national average in terms of the numbers of talent, investment and resources in science and technology," he said.
Xiao said China needs a national initiative to support science and technology development in Xinjiang, enhance science popularization efforts in the region and cultivate world-class experts in China's northwestern regions.
Jiang Peng, chief engineer of China's Five-hundred-meter Aperture Spherical Telescope, applauded the improvement of the evaluation system that President Xi mentioned.
"Evaluation is a powerful driving force for science and technology innovation, so a reasonable evaluation mechanism is particularly important. The current mechanism is too complex, consumes too much energy and creates competition that discourages researchers' work," Jiang said.
"When the president said 'researchers should be spared from spending too much time on worthless socializing', the audience spontaneously burst into applause. The FAST is an achievement by four generations of scientists over more than 20 years. Our team will continue to work hard to produce more results."
Zhang Yangfei contributed to this story.