Keeping up with opening-up
Share - WeChat China Daily at 40: Covering country's rise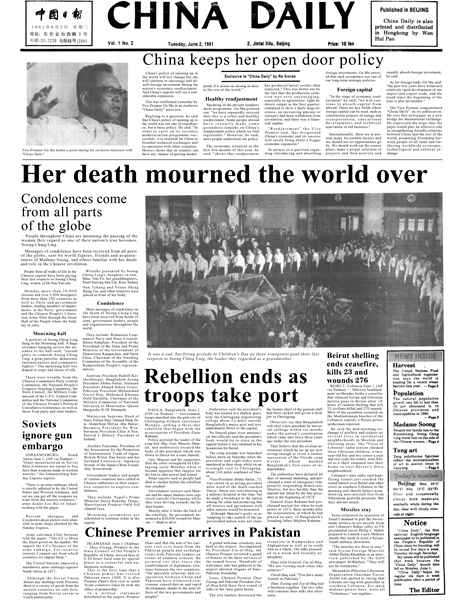 June 2, 1981
China keeps her open-door policy
China's policy of opening up to the world is not one of expediency, but a basic policy. It will not change. The nation will continue to encourage and absorb foreign investment, and its exports will see a considerable expansion.
In order to carry on its socialist modernization program successfully, it is essential for China to broaden exchanges and cooperation with other countries. History shows that no country can have any chance of getting modernized, if it insists on closing its doors to the rest of the world.
Internationally, there are at present many favorable factors and China should not let opportunities go by.