Nation's PMI continues to expand in May
Share - WeChat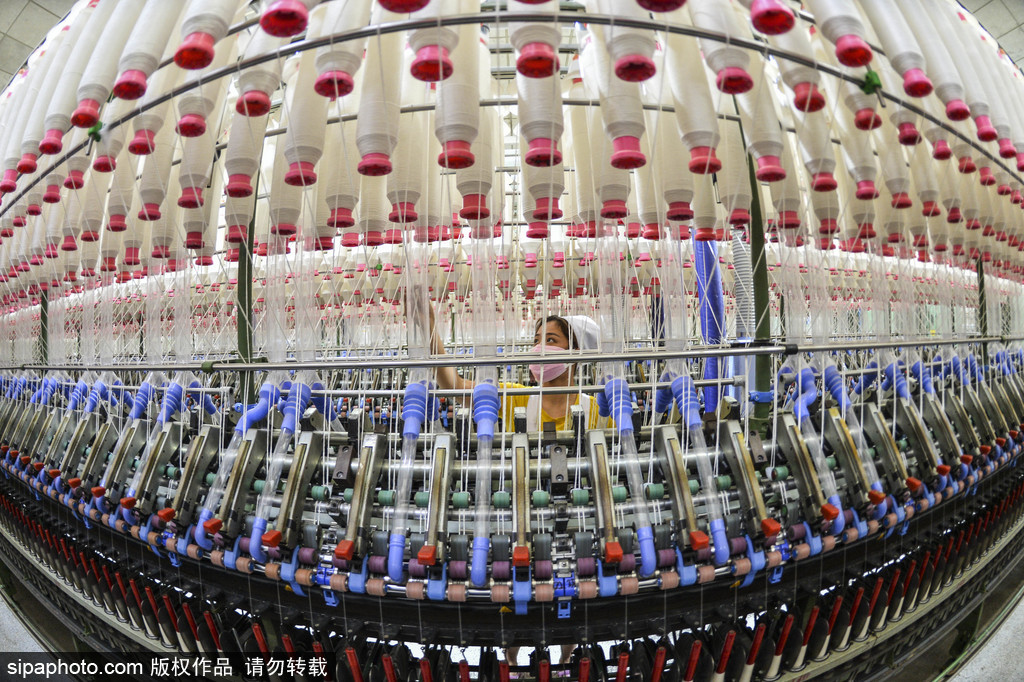 Economy recovers as investment and exports remain strong, experts say
China's economy kept up its solid recovery in May as manufacturing activities remained elevated, but the rising prices of raw materials are putting pressure on demand and deserve attention, officials and experts said on Monday.
May's official purchasing managers index for China's manufacturing sector came in at 51, compared with 51.1 in April, well above the 50 mark, indicating expansion, the National Bureau of Statistics said on Monday.
"The PMI reading changed little from the previous month and the sector continued to fare better than in the same period of 2019 and 2020, showing that the manufacturing sector has maintained steady expansion," said Zhao Qinghe, an NBS statistician.
The elevated reading has been driven by accelerated production and a buoyant high-tech manufacturing subsector. The subindexes of output and high-tech manufacturing rose to 52.7 and 55.2 respectively in May, according to the bureau.
Meanwhile, the non-manufacturing sector sped up its recovery with its PMI rising to 55.2 in May, versus 54.9 in April, amid accelerated construction activity and expanding services consumption.
China's economic recovery will continue as investment and exports remain strong while consumption gradually recovers, the Organization for Economic Cooperation and Development said on Monday in its OECD Economic Outlook.
The organization projects China's economic growth will come in at 8.5 percent this year, compared with 5.8 percent for the global economy.
Yet experts noted the risk that rising commodity prices have heightened the cost pressure facing downstream manufacturers, especially smaller ones, which could impair future recovery in investment and consumption.
The NBS said the subindex of raw material prices rose to 72.8 in May, the highest level in recent years, which experts said had dampened manufacturers' tendency to take new orders, stock up on raw materials and hire new employees.
Small manufacturers have borne the brunt with their PMI dropping into contraction territory at 48.8 in May, compared with 50.8 in April.
"The main problem is not insufficient demand, but the rising cost pressure that has eroded manufacturers' profits and made them less willing to take orders," said Li Qilin, chief economist at Shanghai-listed Hongta Securities.
Li said the cost pressure is expected to taper as market adjustments in the commodity market have started to take effect, with prices of some ferrous metal products having decreased in the domestic market in May.
China has taken a variety of measures to ease the commodity price surge and induced cost pressure, including reducing tariffs on some steel products, cooling down speculation and strengthening support for hard-hit small businesses.
The People's Bank of China, the central bank, has stepped up financial support for smaller businesses, with the outstanding inclusive loans to small and micro businesses standing at 16.8 trillion yuan ($2.6 trillion) in the end of April, nearly one-third higher than it was in the previous year.
Chen Jia contributed to the story.