Papermaker opens new chapter in her business
Share - WeChat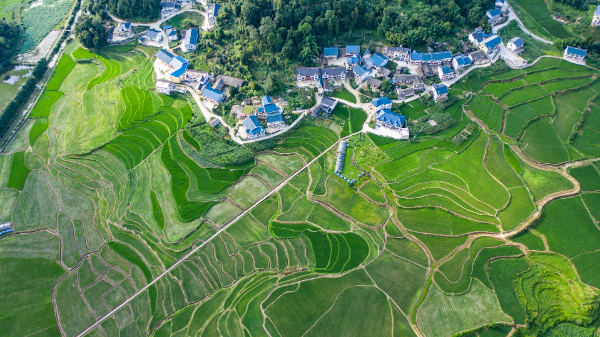 A liquor maker turned manufacturer of traditional Chinese paper, Zhang Shengdi hopes to run a business that makes money. She also wants to inherit the cultural heritage of her hometown and give it new life.
Huamao village, the 47-year-old's birthplace, is located in the west of Fengxiang township in Zunyi, a city in the southwestern province of Guizhou.
The village has a long history of making pottery and traditional paper. However, as more and more villagers moved to cities for better wages, fewer young people wanted to learn traditional cultural techniques.
"Learning to make pottery or traditional paper is time-consuming, and the apprentices used to find it difficult to make money through the techniques. In the past few years, many younger people have chosen to move out of the village and live in cities because there are more opportunities to make quick and easy money," Zhang said.
She was one of many who sought business opportunities outside of the village. She started a baijiu (white spirit) business in 1999, and later moved to Maotai county, home of Kweichow Moutai, China's leading maker of high-end liquor, and many other popular brands.
But since 2015, she has had another identity: head of Huamao Renjia Cultural and Creative Co and a promoter of traditional Chinese papermaking.
"In the past few years, the Huamao government has stepped up efforts to promote cultural- and tourism-related businesses to end poverty and boost the local economy. It also launched a number of supportive measures. I thought it was a good opportunity and decided to start a business making traditional paper," Zhang said.
"Government officials heard about my idea and gave me a lot of encouragement. They said it's not just a matter of making money, but also vitally important to pass on our cultural heritage. I was very inspired."
She added: "When I was little, my grandmother used to make paper from pulp. She told me she used a special traditional technique passed down by the older generation in Huamao. It made the paper thicker and rougher than the other type of traditional paper, known as xuanzhi, that was commonly used for calligraphy. We also use traditional paper made in Huamao to seal our liquor pots."
Although she was familiar with traditional papermaking techniques, turning them into a successful business was much harder than she had imagined.
"The first step was to find people who had mastered the techniques and persuade them to work for me. The key is to make the business profitable and offer our employees stable, higher-than-average incomes," she said.
"Selling our product was also difficult. We introduced our traditional paper to tourists lots of times, but they just said it was no good for their needs. I started to think of other uses for the paper, such as making it into notebooks for writing or painting, and adding elements of modern art to make it more popular with consumers."
However, success came sooner than Zhang had expected. "Starting in 2017, we saw a sudden growth in the number of tourists to our village and a rise in the number of consumers, thanks to supportive policies from the local government to develop tourism," she said.
"We also saw a boom in interest from consumers wanting to purchase goods with traditional Chinese elements, and we were lucky to tap the trend. I invested nearly 3 million yuan ($461,917) in my papermaking business and expected to make a profit in about five years. Instead, my workshop made ends meet two years after it was founded, and it has made a profit since then. That was much faster than I ever imagined."
Zhang was not the only beneficiary of the development of Huamao's cultural- and tourism-related business. The sector helped lift many people out of poverty, and the average annual income of local residents rose from 6,478 yuan in 2012 to 16,456 yuan in 2018.
Huamao has established several incubator platforms to boost the development of its cultural and tourism industries.
Now, it has 13 agritainment bases, six e-commerce platforms, 28 stores selling local specialties, three pottery-making hubs and more than 300 small businesses.
"With more businesses starting to boom, we are becoming more confident about the future of Huamao's cultural- and tourism-related sector and are very positive that our business will see further expansion and growth," Zhang said.