Long march tourism boosts heritage protection
Share - WeChat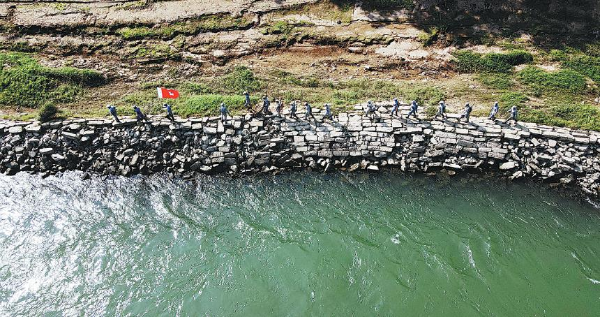 "Cold and cheerless" were the first words that came to local residents' minds when asked about Banqiao, a mountainous town in Loushanguan, Zunyi, in the southwestern province of Guizhou.
"Whenever we opened the window, we saw the mountains. Decades ago, there were only seniors and children because all the young adults had left the poverty-stricken mountains to make a better living outside," said local resident Zhang Yongfeng.
Now, though, Red tourism is warming the small town as countless tourists flock there throughout the year. With visitor numbers rising, Zhang and her husband have chosen to stay in the town and turn to agritainment, earning more than 40,000 yuan ($6,270) per month during peak season.
The rags-to-riches transformation is part of Guizhou's broader efforts to develop Red tourism to shake off poverty and develop new growth engines.
As an important site during the Long March (1934-36), Guizhou was where the Red Army, a predecessor of the People's Liberation Army, recuperated and went from setbacks to victory. From September 1934 to April 1936, it trekked across more than 60 cities, counties and districts in Guizhou, leaving behind a rich trail of history.
In addition to Guizhou's beautiful scenery and ethnic culture, the provincial government is striving to build it into a leading Red tourism venue. During the recent May Day holiday, Guizhou's Red sites received 34.12 million visits, and, as the Communist Party of China prepares to mark its 100th anniversary, such tourism is expected to further take off.