Province works to preserve its black-and-white wonders
Share - WeChat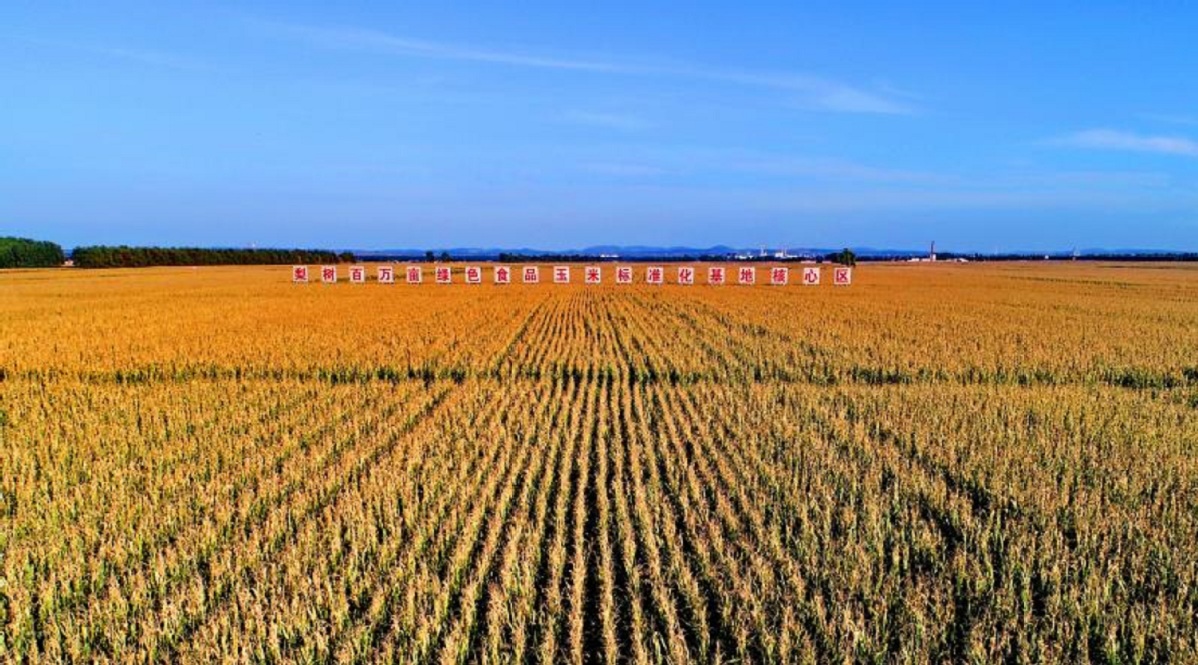 As an agricultural province famous for its cold-that is, winter-resources, Jilin has been making great efforts to conserve its precious ice, snow and black soil.
These gifts of nature have brought the province a range of environmental and economic benefits.
Rich in black soil, a type of highly fertile earth that takes hundreds of years to form a layer 1 centimeter thick, Jilin is China's major grain-producing province.
Annual grain output in the province has remained at more than 35 million metric tons for eight consecutive years. Last year, the province produced about 38 million tons, ranking it the fifth-largest grain producer among all China's provinces and regions, the provincial government said.
To prevent the fertility of the black soil from degrading and maintain productivity, the province has been undertaking conservation tillage, a form of tillage designed to minimize the use of plows and prevent the loss of topsoil.
Lishu county offers an example of the practice. After reducing the use of chemical fertilizers and covering fallow farmland with corn stalks to raise productivity, the county effectively countered agricultural pollution and conserved its soil resources.
Monitoring shows that over the past decade, the soil has become wetter, the amount of organic matter has risen in soil layers less than 20 cm thick and the number of earthworms per square meter has risen to about 100, Jilin Daily reported.