China opens new path in socialism: Italian Communist Party head
Share - WeChat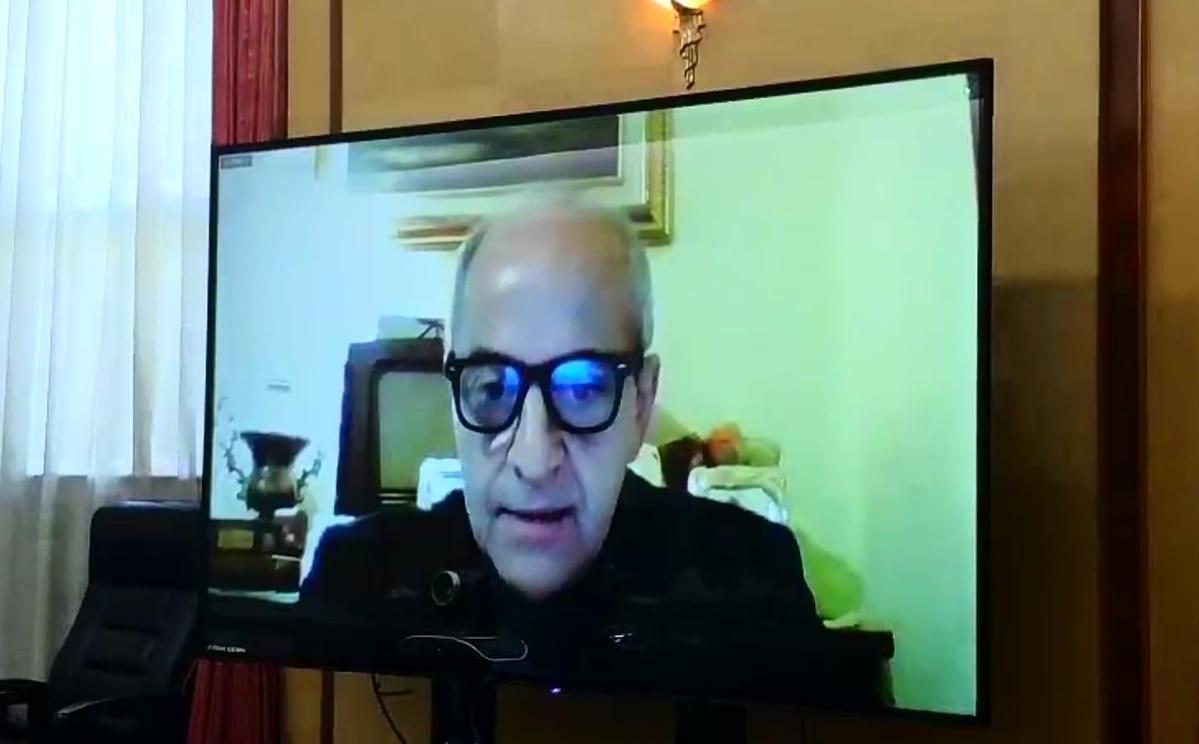 China has blazed a new pathway in building socialism by combining the principles of Marxism with its realities, said Mauro Alboresi, national secretary of Italian Communist Party.
China's unique successful experience in building a socialist country has enriched and advanced Marxism, said Alboresi, ahead of a symposium of world's Marxist political parties held in Beijing on Thursday.
The country's fast economic development over the past decades has demonstrated that as long as the backbone status of the State-owned sector is maintained and proper planning is made, market economy could be well-regulated in a socialist country, he said.
One recipe for the Communist Party of China's success to maintain its vitality over the course of one century is that it has always advanced with the times, and combined Marxist theories with its realities, said Alboresi.
He said the CPC is the only political party in the world that is able to confront the hegemony and imperialism of some Western countries, and the CPC's experience in leading the country to build socialism with Chinese characteristics provides inspiration and reference to other Marxist parties in the world, he said.
Alboresi also mentioned he was impressed by the achievements China has made in lifting hundreds of millions of people out of abject poverty, which is "an important goal achieved on the way to build China into a modern socialist country".
He also praised China's response to the COVID-19 pandemic.
"China's effective control of the outbreak stems from its people-oriented philosophy, which is the essence of socialism," said Alboresi, noting that the pandemic, which has wrecked havoc around the globe, has underscored the significance of building a community with shared future for mankind.
Alboresi said the world faces many common challenges, including safeguarding peace, promoting development and protecting human rights, and it is in this context that building a community with shared future for mankind is particularly relevant.
"Realizing the community of shared destiny of humankind means to create a world where conflicts and differences between nations could be solved in peaceful ways, and all human beings could live equally on this planet," said Alboresi.
He pointed out that as contradictions within the capitalist world are intensifying, some countries increasingly resort to invasive unilateralism, exposing capitalism's unjust and unsustainable nature.
He added that China's successful experiences should be understood against the background of the global communism movement, and its vision of building a community of shared destiny could guide all countries to build a socialist world, he said.