Marxist parties urged to strive for progress of humankind
Share - WeChat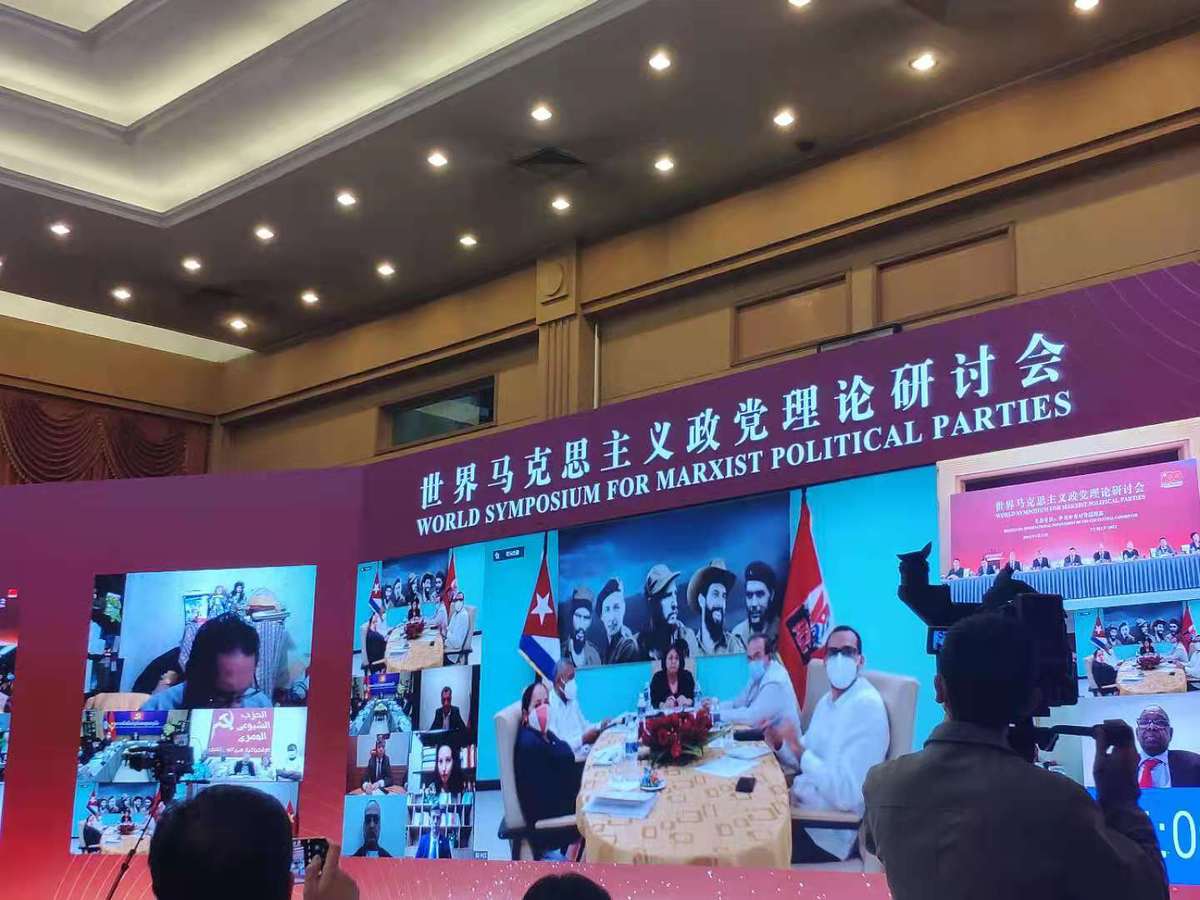 The Communist Party of China stands ready to work with Marxist political parties throughout the world to jointly promote human progress and advance the building of a community with a shared future for mankind, Xi Jinping, general secretary of the CPC Central Committee, said on Thursday.
Xi, who is also the Chinese president, made the remark in a congratulatory letter delivered to the virtual World Symposium for Marxist Political Parties hosted by the International Department of the CPC Central Committee.
He described the Marxist science as "a strong ideological weapon for us to understand and reform the world", saying that it reveals the law of social development, has provided an approach for humankind to pursue emancipation and advanced the progress of human civilizations.
Noting that this year marks the centenary of the CPC's founding, Xi said that since its birth, the CPC has made Marxism a guiding principle and insisted on aligning the basic principles of Marxism with the actual conditions of the country.
Marxism has developed with fresh vigor and vitality in China in the 21st century, socialism with Chinese characteristics has entered a new era and the Chinese nation has embarked on a new journey of great rejuvenation, he added.
Saying that humankind faces common challenges today, Xi called on the world's Marxist political parties to strengthen dialogue and exchanges. He expressed hope that the participants in the event will pool their wisdom to enable Marxism to make new progress in the 21st century.
Around 70 political leaders and representatives from 58 political parties in 48 countries participated in the event. Leaders of some Marxist political parties from Laos, Spain, Russia, Brazil, India and the United States also sent congratulatory messages to the symposium.
Mauro Alboresi, national secretary of the Italian Communist Party, said the CPC's successful experiences in the past century are significant to the development of Communism in the world. The CPC's success can be attributed to its ability to combine Marxist theory with reality, as well as its ability to advance with the times, he added.