Israel Epstein, the man who helped Xinhua News Agency send its first English dispatch
Share - WeChat Editor's Note: To celebrate the 100th founding anniversary of the Communist Party of China, we are launching the "100 CPC Stories in 100 Days" series, featuring foreigners who witnessed and participated in the CPC's history and helped the world better understand the CPC. The following is the 10th story of the series.
On 1 September 1944, Xinhua News Agency sent its first English dispatch to the world from a cave in Qingliang Mountain, Yan'an, reporting on the Eighth Route Army, the New Fourth Army and the anti-Japanese bases led by the Communist Party of China (CPC). From then on, the world could hear the voice of the CPC. Behind this groundbreaking dispatch were the persistent efforts of a CPC member with a "foreign face", Israel Epstein.
Born in 1915 into a Jewish family in Warsaw, Epstein moved to China with his parents at the age of two. He later recalled his boyhood in Tianjin, "Already before my teens, amidst the country's surrounding internecine wars and famines, I saw gaunt, ragged refugees flooding into Tianjin. Some begging tearfully for food, some offering to sell their children ... On a forever unforgotten winter morning, ... I came upon a boy of twelve or so, ... crouching stiff and dead in a doorway where he had tried vainly to seek shelter from the freezing night wind." The young Epstein was struck by how poor and weak China was and how much suffering the Chinese people had to endure. He began to ponder, who on earth could save China? What should he have as the purpose of his life?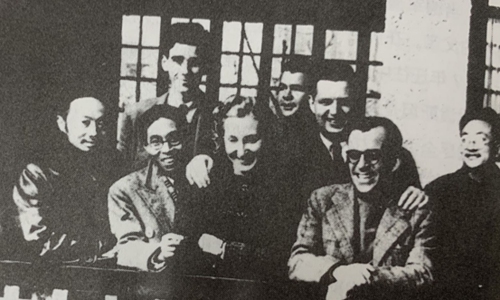 Between 1937 and 1938, Epstein went to Shanghai, Nanjing, Wuhan and other places as a correspondent of the United Press International (UPI). In April 1938, he went to the front line to cover the Battle of Taierzhuang. He saw with his own eyes how the Eighth Route Army stood with the people and enabled them to finally enjoy their own rights and live with dignity as human beings and citizens like never before. It dawned on the people that defending the country was defending their own land. They rushed to join the military organizations established by the Eighth Route Army.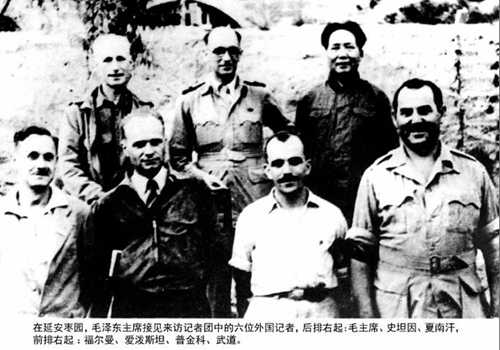 In May 1944, Epstein set foot on the land of Yan'an as the UPI correspondent on a delegation of foreign journalists. On their way to Yan'an, the delegation found that despite the tight blockade by the KMT, soldiers and villagers in the border region had launched a "great production movement" to turn the desolate mountains and barren land of northern Shaanxi into cropland. They passed by golden fields of wheat and millet and lush fields of bean, cotton and flax, all promising a good harvest. They got even more impressed when they saw in Nanniwan groups of officers and soldiers of the 359th Brigade working at full steam in the fields wielding hoes and shovels while singing work songs. In a report sharing his first impression of northern Shaanxi, Epstein wrote that northern Shaanxi, once a desolate land, had turned into a place of intensive farming, with countless cattle and sheep, a flourishing handicraft industry, and a people enjoying a life of abundance. Soldiers and civilians reclaimed large tracts of wasteland together. The garrison did farm work in summer and trained in winter. They could feed themselves without burdening local peasants.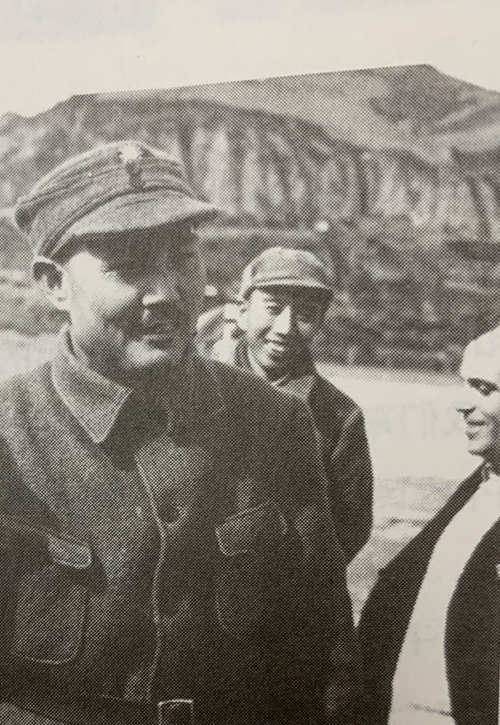 Epstein wrote that he felt like entering a different world, "Instead of running away from the soldiers ... as those elsewhere in China often did, they [the peasants] ... brought out hot water for the troops to drink and, unasked, took care of the horses ... In general, the people behaved as though a member of their own household was on a long journey ..." Everything was so different in Yan'an. In a letter to his wife, Epstein described the border region as a "great nation on a small scale". "There are ... almost certainly more really active people. And these people are amply sure that they are China, China's future. Not that they say it. But it is apparent in every confident word and action, and smile. I became ever more convinced then that Yan'an was the shape of things to come in China, and the next decade would prove it."
Epstein spent three months in Yan'an and had many face-to-face interviews with Mao Zedong, Zhu De, Zhou Enlai and others. He was impressed by Mao Zedong's "ability to express complex strategic ideas in simple, unforgettable words which could engrave their meaning and logic even on the illiterate." Though living in a cave in Yan'an, Mao Zedong knew a lot about the outside world. That Mao was a great man of the century was the impression shared by everyone who had met him, including those who had the opposite political stance. His personality was a mixture of seriousness and humor, patience and decisiveness, idea and action, and confidence and humility. Epstein described Zhu was an amiable old man who didn't look like a battle-seasoned general. He observed that Zhou treated everyone as equals and cared little about himself. However busy he was, he would always find time to ask about the work, study and life of his subordinates.
During his stay in Yan'an, Epstein sent numerous reports that enabled the world to know more about Yan'an and the CPC leaders. In a newsletter to The New York Times, he wrote that the Eighth Route Army kept a close bond with the people and never took a dime from them. Many years later, he recalled the tour to Yan'an as an important visit that inspired him to go on the revolutionary path for the rest of his life, "I see a completely different China which is totally different from the China under the rule of Kuomintang of Chiang Kai-shek. This China is full of hope and free from starvation and defeatist sentiment." He became convinced that the reactionaries' rule would end and that a new China would emerge under the CPC leadership.
This trip to Yan'an was also the start of Epstein's connection with the Yellow River Cantata. Inspired by the fortitude of the Chinese people embodied in the song, he became the first to translate its lyrics into English and introduce it to people outside China.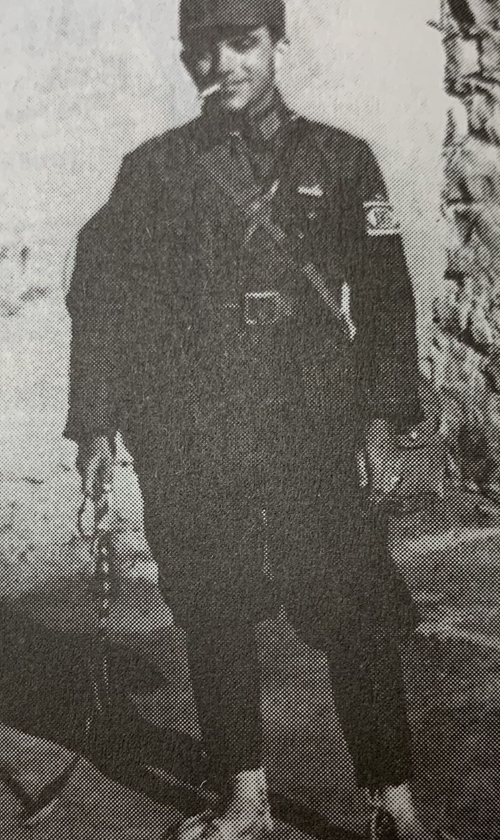 Epstein returned to the US in 1945. After the People's Republic of China was founded, he and some other progressives worked together to make the Light in the Broad East the first American publication showing the national flag of new China. Epstein returned to China in 1951 and obtained Chinese citizenship six years later. In 1964, he became a proud member of the CPC.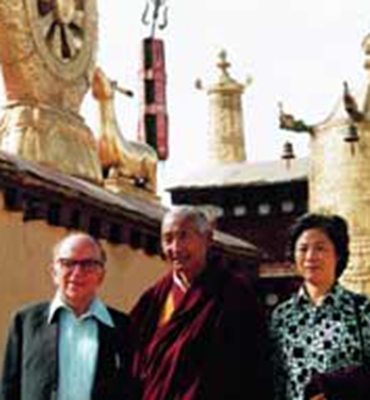 Epstein visited Tibet three times in 1955, 1965 and 1976. He interviewed nearly one thousand people and left with notes adding up to one million words. On that basis, he wrote the book Tibet Transformed. It was a truthful record of the dramatic changes that had taken place and were taking place in Tibet, fundamental changes that represented the overwhelming trend of history. Through his book, more people got to know new China's policy on Tibet and the development of Tibet after its liberation.
Epstein said affectionately that throughout his life, nothing was better or more meaningful than his personal experience and participation in the revolutionary cause of the Chinese people. Accounting for one fifth of the world's population, the Chinese people carry a big weight for the future of the whole world. Like every other cause, there were joy, pain, ups and downs in the revolutionary endeavor of the Chinese people. But on the whole, this endeavor was on an upward track and was a contribution to national and international progress.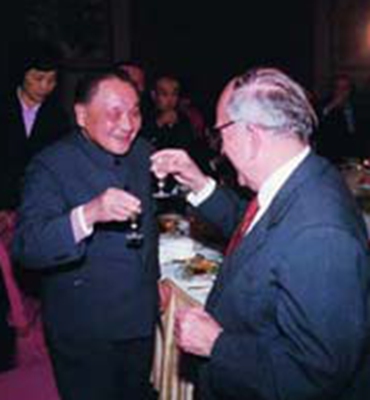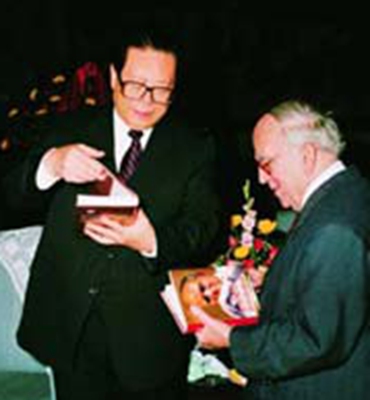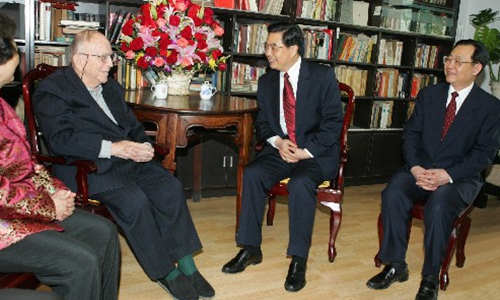 In May 2005, Epstein passed away in Beijing after a glorious and extraordinary life journey. In his last moments, he said to those around him that China's great international influence was fundamentally because of China's tremendous progress, but that was just the beginning. As always, there would be obstacles on the way forward,but China would keep moving forward.