Tibet hits highs driven by roads, infrastructure
Share - WeChat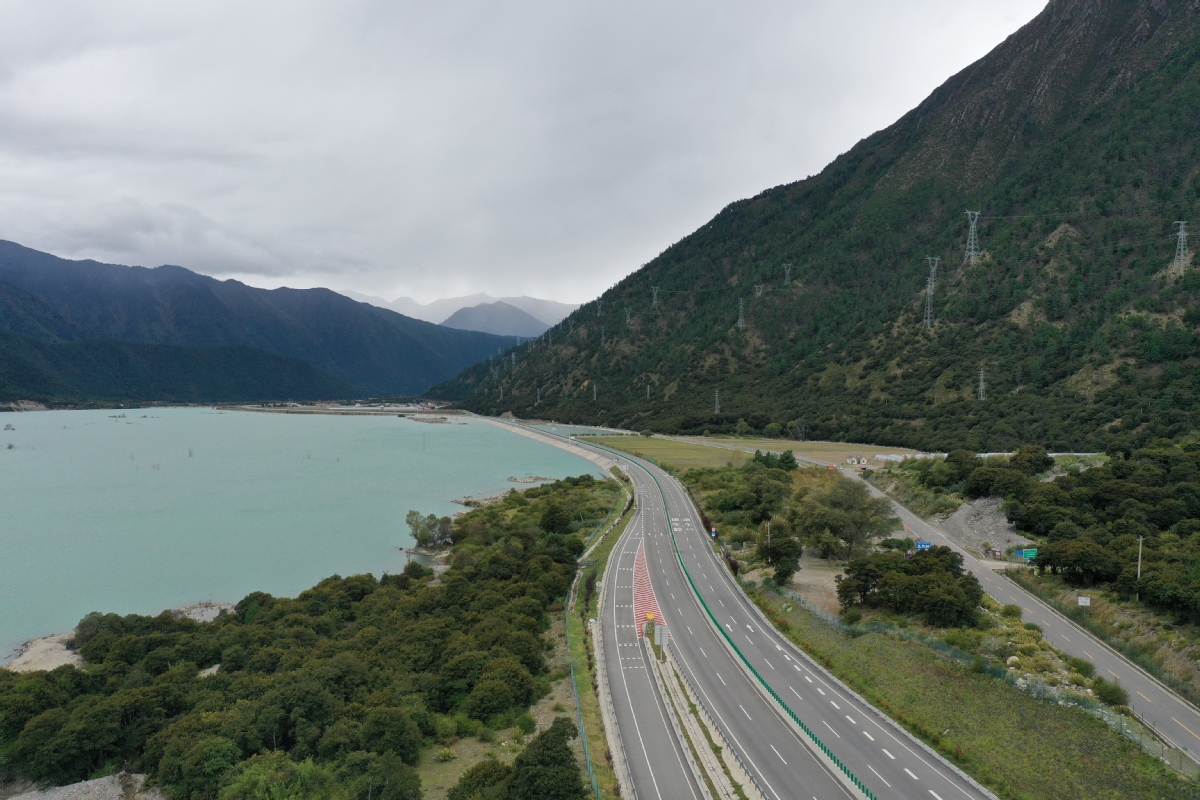 Region's Party secretary: Govt investment over seven decades has created 'miracles'
The building of roads and other infrastructure funded by government investment has helped transform the Tibet autonomous region into a prosperous new world, according to the region's leaders.
Over the past 70 years, the central government has invested 1.63 trillion yuan ($253.3 billion) to boost development of the region. More than one-third of the investment-over 590 billion yuan-was allocated to major infrastructure projects, including the Sichuan-Tibet Highway, Qinghai-Tibet Railway and Lhasa Gonggar Airport, which have effectively promoted the economic and social development of the region, according to Wu Yingjie, the region's Party secretary.
Wu made the remarks at a news conference held by the State Council's Information Office on Saturday, a day ahead of the 70th anniversary of the peaceful liberation of Tibet.
"In a short span of dozens of years, China has created miracles that will yield lasting benefits and has transformed Tibet into a brand-new world," he said.
The improvement of infrastructure has played an important role in improving people's livelihoods, said Qizhala, chairman of the regional government.
This month, a second road linking Metog county to the country's highway network was opened. Metog was the last county in China to join the network in 2013.
Before the first road was built, it was hard to enter the area in winter due to weather conditions. Even after it opened, it was still too narrow to allow two vehicles to pass each other. Vehicles traveling in different directions had to take turns using the road-inbound cars on one day, and outbound cars the next.
The opening of the second highway has ended the "scheduled travel time", allowing cars from two directions to pass on any day, said Qizhala, who like many Tibetans goes by one name.
"In four hours, passengers can travel from a place with an altitude of more than 3,000 meters to a 1,200-meter-high area in Nyingchi," he said.
Many local herders and farmers have seen a dramatic improvement in facilities and their living conditions over the past seven decades. Tap water has replaced the need to carry water in buckets, oil lamps have been upgraded to electric lights, and dirt roads have been paved, Qizhala said.
He said the improvements were due to the 393.7 billion yuan the central government invested in the region from 2016 to last year, with the majority of the funds spent on infrastructure.
"All counties and villages have access to paved roads with the length of the road network being 118,800 kilometers. Some 140 domestic and international air routes now reach 66 destinations," he said, adding that all counties and major towns are connected to the power grid.
New infrastructure projects will be carried out over the next five years, such as further work on the Sichuan-Tibet railway. The section linking Nyingchi and Lhasa is expected to open before July.