Improved protection assists delivery of antelopes
Share - WeChat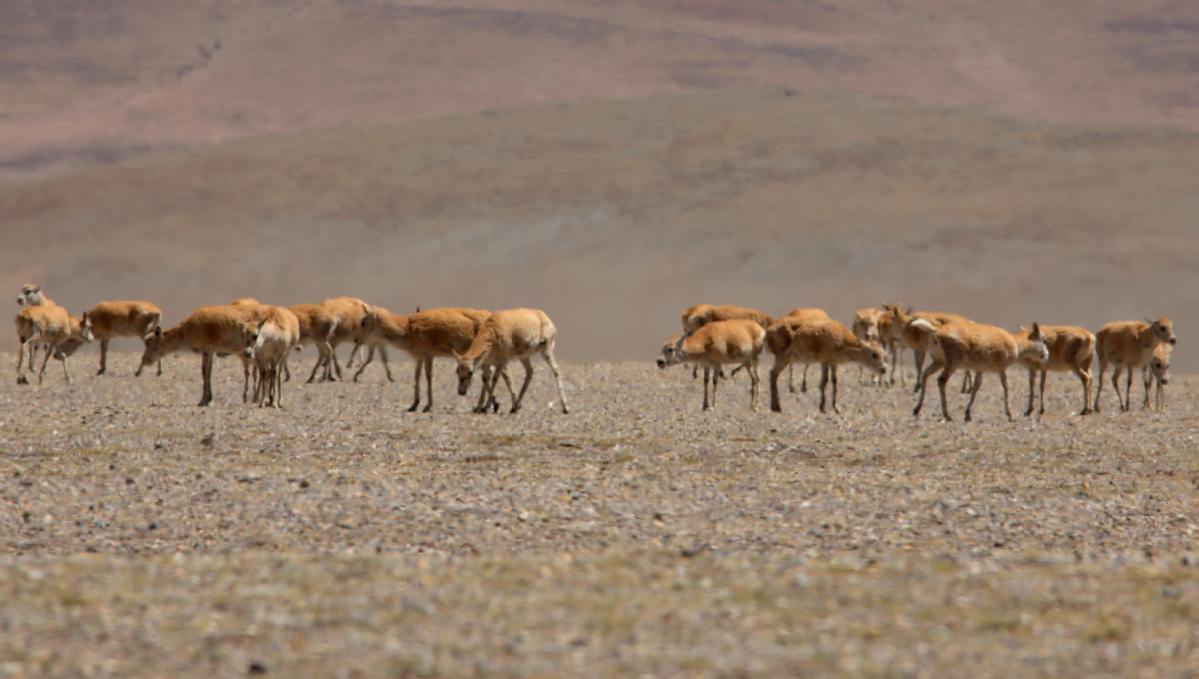 No pregnant woman would hike 400 kilometers on foot through remote areas of western China just to have her baby. That's why humans have hospitals.
But that's what female Tibetan antelopes do. And after they have had their babies, they turn around and go 400 kilometers back to where they started, an 800 km total round trip-admittedly on four legs rather than two, but it's still a daunting distance.
Tens of thousands of pregnant Tibetan antelopes are now making their way across the high grasslands of the Tibet autonomous region, with some of them no doubt greeting old friends who started the journey earlier and are on their way back with their surviving babies. Most newborns die in the harsh conditions.
Every year starting from early May, the animals begin their long walk, impelled by Mother Nature, after mating in November or December. They make the return trip around August.
The annual migration happens in areas including Tibet's northern Changthang grassland, the Hoh Xil National Nature Reserve, the Three-Rivers-Source National Park in the Yushu Tibetan autonomous prefecture of Qinghai province and Altun Mountain in the Xinjiang Uygur autonomous region.