China records surge in wind and solar power generation
Share - WeChat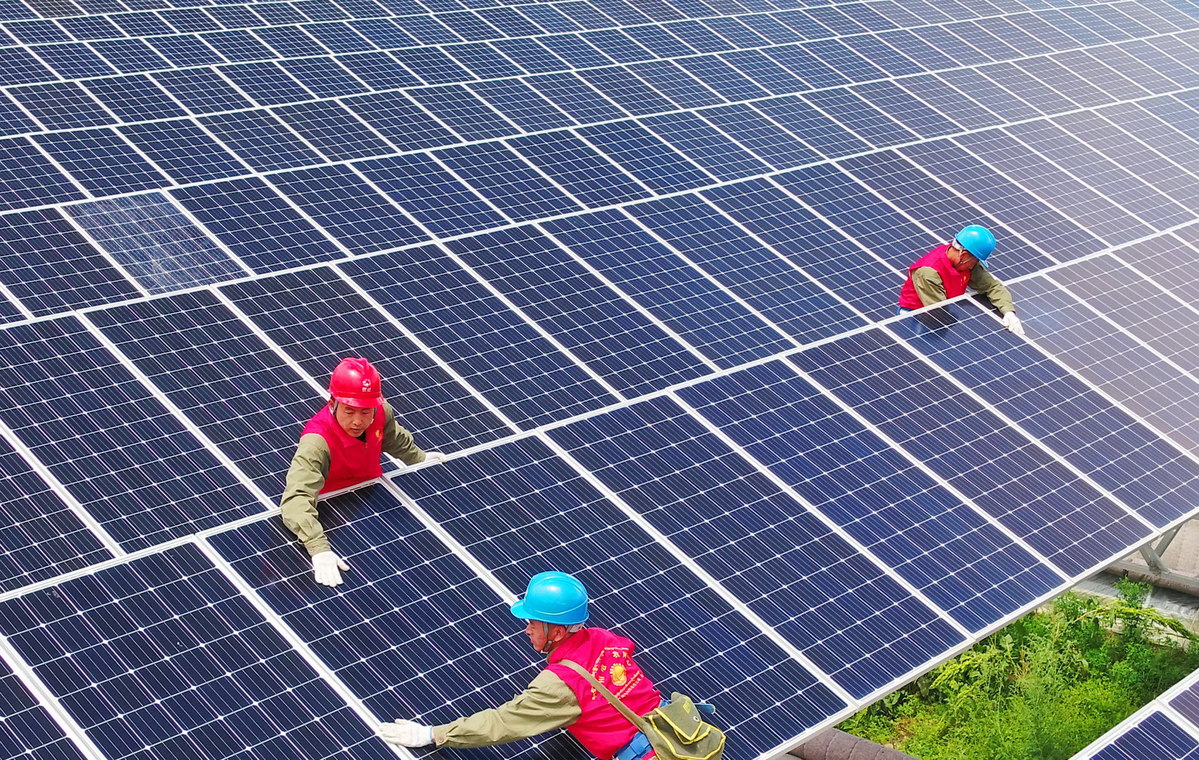 China's capacity for generating wind and solar power rose drastically during the January-April period, as the country stepped up efforts to achieve carbon neutrality by 2060 with more active new energy development goals and promote the large-scale and high-quality development of clean energy, said National Energy Administration in a press release on Thursday.
The country's capacity for generating wind power reached 290 million kilowatts, up 34.6 percent year-on-year, while the capacity for generating solar power rose 24.3 percent year-on-year to 260 million kilowatts, the administration said on Thursday.
It is against this backdrop that the country's total installed power-generating capacity rose 9.5 percent year-on-year during the first four months this year to 2.23 billion kilowatts, the administration said.
The administration vowed to continuously raise the percentage of solar and wind power in the country's energy mix for power generation. Photovoltaic and wind power generation is expected to account for 11 percent of the country's total electricity consumption by 2021, with the ratio gradually increasing to around 20 percent in 2025, it said.
Luan Dong, China renewables analyst at Bloomberg New Energy Finance, said the ambition shows the country's top officials still wanting a high level of renewables growth.
"The government's and budgeting 500 million yuan ($77.75 million) new subsidy for residential solar are strong signals," he said.
"The challenges though are raising solar model costs and inverter chip shortages. They may bring downside risks."
Solar grade silicon is now at its most expensive since 2012, with solar manufacturers and developers in an intense staring contest to see who flinches first. The global chip shortage is also rippling down to contain China's residential solar segment, which was on track to add over 15GW this year. Both are showing no convincing sign of easing at this moment, he said.
China's corresponding goals are to peak carbon emissions by 2030 and achieve carbon neutrality by 2060.
Renewable energy will become the mainstay of an increase in energy and electricity consumption, rather than the incremental complementary role it has now.
The government will accelerate the replacement of fossil fuels with renewables and increase their consumption and storage capacity as part of the shift to a new power system with clean energy as the central focus, the administration said earlier.