World Food Prize Foundation remembers Yuan Longping
Share - WeChat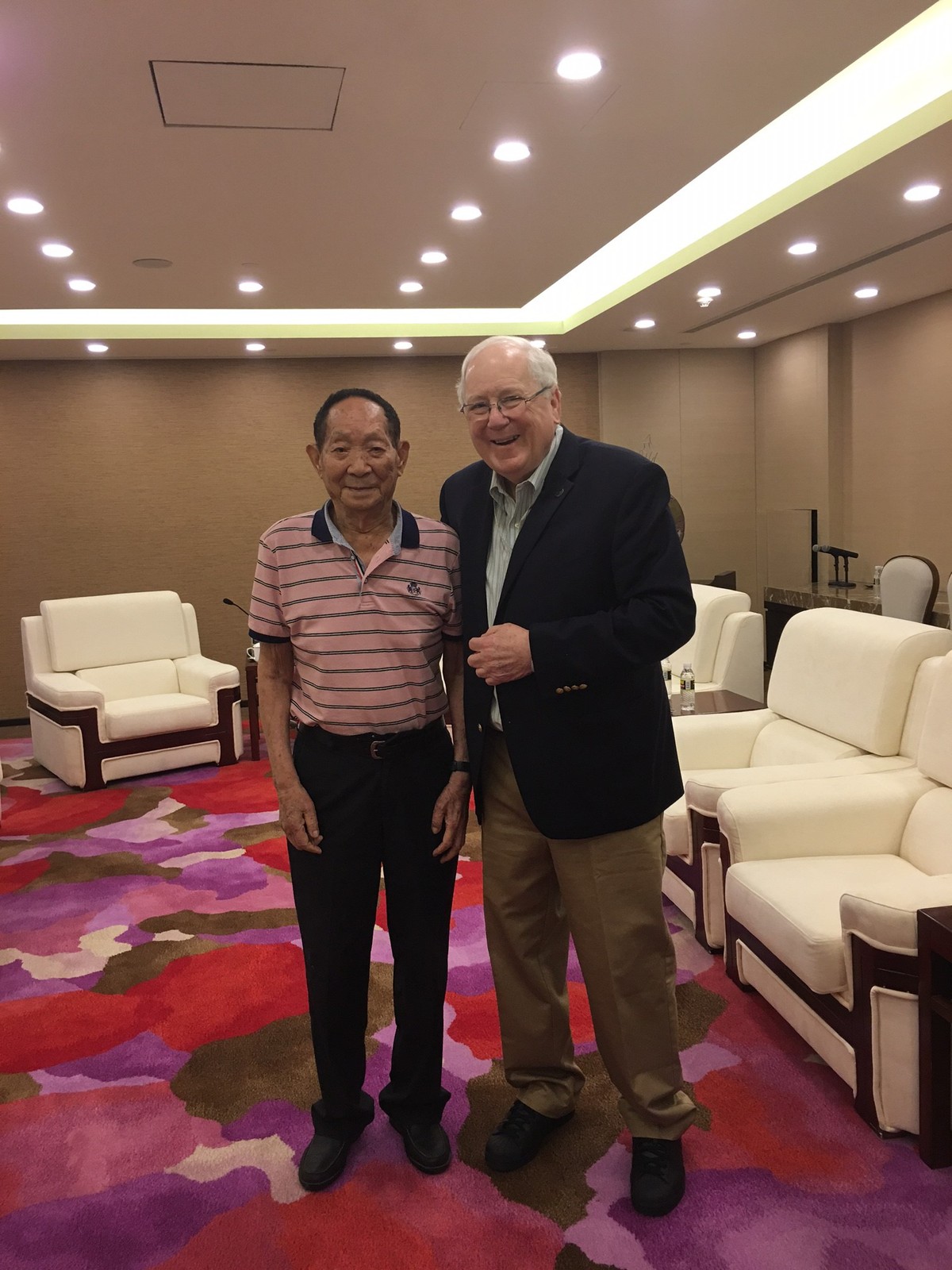 Stinson said she expected the US-China cooperative program will resume in-person after having run it virtually since last year because of the COVID-19 pandemic.
"It's my hope to continue this long-standing, powerful relationship between the World Food Prize Foundation and many in China, many researchers and leaders in China," she said, adding the foundation has considered the partnership "very much" part of Yuan's legacy.
Kenneth M. Quinn, president emeritus of the World Food Prize, who has known Yuan for more than two decades, said the first person to alert him about Yuan's passing was a tourist agency staff member from Sanya, Hainan province, who sent him a WeChat message with a sobbing mime.
"With the passing of Professor Yuan Longping, China and the World have lost one the greatest agricultural scientists on our planet, and I have lost a great friend," Quinn told China Daily.
"I think, 100 years from now, people will still be talking about Yuan Longping in China, and in the world," Quinn said. "That's how significant his achievements were."
Quinn, president of WFP Foundation between 2000 and early 2020, said that when Yuan came to Des Moines, Iowa, for the 2004 World Food Prize, he went to the airport to pick him up.
"I was distracted by a call, and when I turned around, Professor Yuan was gone – he was surrounded by Chinese Americans, who had all come to meet him as well."
Quinn would learn during his travels around China that everyone in China knew who Yuan was and what he had done.
"On every occasion, every person I spoke with - - servers in restaurants in Shenzhen, hotel staff in Shijiazhuang and refreshment purveyors on the High Speed trains -- all knew his name and that Yuan Longping had made amazing accomplishments in rice production," he said.
Quinn would draw the similarities between Yuan and Dr Norman Borlaug, winner of the Nobel Peace Prize in 1970, for his work in global agriculture, who created the World Food Prize. Quinn had worked and made friends with both men.