Great GBA opportunities await Hong Kong people who dare
Share - WeChat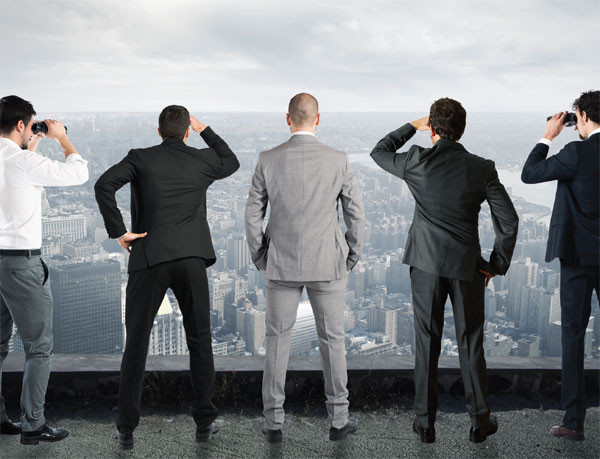 Is identity an asset or a liability? That depends on whether it helps or hinders the realization of your potential. Some would say it resists such reductive thinking. But how you see yourself in relation to others influences your behavior and shapes your reality, for better or worse. It's personal, subjective, and influenced by history. It also changes over time. In the face of transformational change, identity may inspire action or perpetuate hesitation, even stagnation.
Two years ago in May 2019, my colleagues and I at the Global Institute For Tomorrow worked with a team of young professionals from Hong Kong, Macao, and the Chinese mainland to identify opportunities for innovation in the Guangdong-Hong Kong-Macao Greater Bay Area. The focus was on improving quality of life, not simply producing growth and technological innovation for its own sake. Among the bold ideas they proposed was a Greater Bay Area Identity Card that would enhance connectivity across the 11-city megalopolis, allowing citizens to work, live, play and prosper more freely across the region.

Hardly a month later, issues of identity came to the fore, but not how we expected. Protests and social polarization erupted in Hong Kong and became the norm for several months. Identities were reduced to "yellow or blue". The buzz from the Greater Bay Area Outline Development Plan dissipated. The Greater Bay Area ID Card proposal was sidelined, along with other promising business ideas that could have benefited Hong Kong entrepreneurs.
Many in Hong Kong decided they did not want to be identified with the Greater Bay Area despite eye-popping numbers - the region's $1.7 trillion economy in 2019, the world's 11th-largest and bigger than Russia's; a population of 73 million, more people than in the United Kingdom; and its per capita GDP at $23,000, almost twice the average in China. These are numbers Hong Kong people might not immediately identify with, but also cannot afford to ignore. The robust Greater Bay Area market is the envy of the capitalist world. Hong Kong stands to be a major beneficiary, if it is willing to embrace it, and depending on how Hong Kong sees itself.
The Greater Bay Area's transformative potential goes beyond the market itself. China's outbound globalization is accelerating, in line with the nation's "dual-circulation" strategy. Hong Kong is poised to facilitate connections with international markets. With cultural and historical linkages, Hong Kong is a natural bridge from the Greater Bay Area to the Association of Southeast Asian Nations, with which it enjoys a free trade agreement. Entrepreneurs can anticipate significant opportunities for trade, service, and arbitrage across the two rapidly developing regions. Furthermore, the 15 member countries of the Regional Comprehensive Economic Partnership, including China and ASEAN, make up 30 percent of the world's population and 30 percent of global GDP ($26 trillion). For businesses, it reinforces the necessity of an outward-facing identity.
Changes in the world are impacting Hong Kong in other ways, and not just from COVID-19 and digitalization. The United States has ended its special trading relationship with Hong Kong. The UK no longer looks like a reliable or critical partner. Even the EU-China Comprehensive Agreement on Investment now looks uncertain. Hong Kong's future prosperity will be anchored to the emerging trading dynamics now being shaped by China. The Wealth Management Connect Scheme taking effect next month, and expected to facilitate $23 billion of inbound investment, is only the latest signal in this direction. Indeed, some believe we're witnessing the beginning of a "post-Western world". The Greater Bay Area is both an indicator and driver of this shift, as its economic output now rivals other prominent bay areas like New York, San Francisco and Tokyo.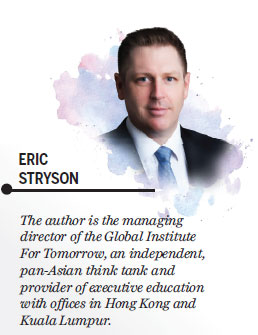 Meanwhile, the backstory to it all is the climate crisis and the fundamental transformations underway in our economies and societies. Despite the government's commitment to carbon neutrality by 2050, Hong Kong society is yet to be identified with, or even fully appreciate, the coming transition to a low-carbon economy. Shenzhen is far ahead, evidenced by electrified public transport, and governance and accounting measures prioritizing improved environmental outcomes.
The tradition of experimentation and innovation in the Greater Bay Area, emphasized in China's 14th Five-Year Plan (2021-25), is ripe for Hong Kong. New low-carbon commercial sectors, from construction materials to energy efficiency, to waste reduction, will require high-quality professional service and financing. Many believe Hong Kong will become the leading green finance hub in Asia, following the launch of a HK$66 billion ($8.49 billion) green bond issuance through 2025.
Professionals at all stages in their careers will benefit from understanding these defining trends and adopting a more outward-facing identity. The local business manager of an iconic Hong Kong food product could expand her territory 10 times just by looking across the border. Under the Closer Economic Partnership Arrangement signed between Hong Kong and the mainland in mid-2003, the special administrative region can keep its tax rates, even while making day trips across the Greater Bay Area to see customers.
Software entrepreneurs could scale their solutions beyond the local commercial property market, to meet the needs of property development in the Belt and Road countries. It would require learning about unfamiliar people and places. A university student, for whom anything is possible, could set his or her career sights beyond the staid confines of property, finance, and law, to emerging fields like avionics, biotech, advanced logistics, or low-carbon engineering, all of which will expand with the Greater Bay Area's growth.
For young professionals, the Greater Bay Area Youth Employment Scheme provides salary and transport subsidies. A digital talent platform could help expand uptake of such incentives, while resolving information asymmetries in the labor market. But there're bigger questions - how do young people see themselves and are they willing to take risks? Early in their careers, concerns about compensation, lifestyle and work/life balance should be measured against the value of gaining experiences and developing a resilient mindset. Old biases, inflamed by politicized social media, are unproductive and should be discarded.
Opportunistic change and adaptation have always been part of Hong Kong's DNA. The current transformative pressures should not be seen as a threat. Fears that Hong Kong will be swallowed up by the Greater Bay Area discounts its strength of culture, which can and should be preserved and celebrated. Cultures evolve by learning from and embracing other cultures. Identity can just as easily be a force for progress, prosperity, and ensuring Hong Kong's unique relevance far into the future.
The views do not necessarily reflect those of China Daily.