New rule curbs false advertising of 'universities', 'colleges'
Share - WeChat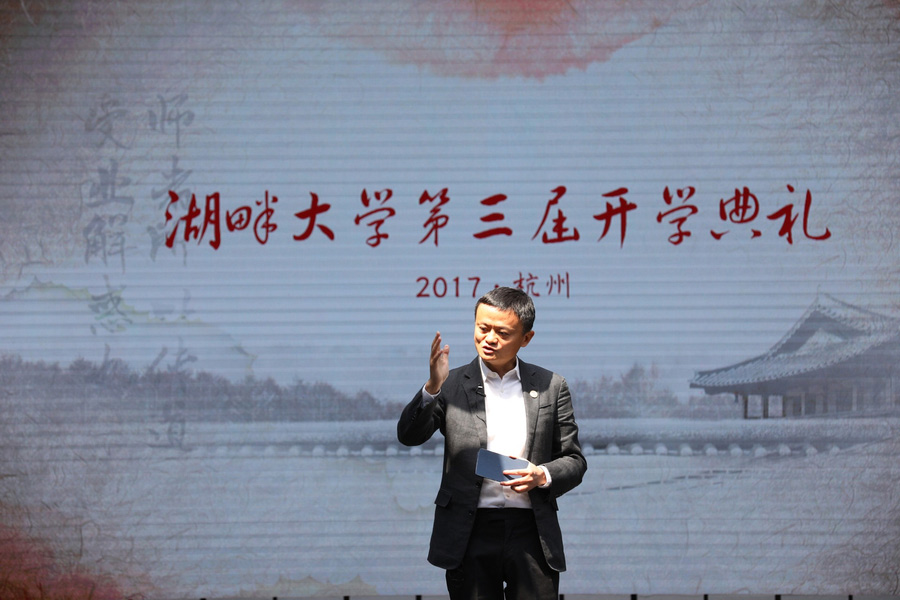 Training institutions set up by enterprises cannot be named "universities" or "colleges", a new guideline said on Tuesday.
The guideline, issued by the Ministry of Education and eight other departments, has ordered a complete overhaul of the misuse of "university" and "college" in the names of institutions and organizations in the next six months.
Some training institutions founded by enterprises and social organizations have used "university" and "college" in their names for enrollment and promotion without getting approval. It has led to public misunderstanding and disorder in the education sector, the guideline said.
Universities should be approved by the education authorities under the State Council, China's cabinet, while colleges should be approved by central or provincial government, it said, adding that institutions and organizations that have not received approval cannot use university and college in their name.
After the six-month period, local authorities will order the institutions and organizations to stop the misuse. If their behavior constitutes false advertising or promotion, market regulators will hand out fines.
If their acts violate administrative regulations, they will receive administrative punishment; if their acts constitute a crime, they will be investigated to determine criminal responsibility, the guideline added.
The new guideline came as a video clip of a worker erasing the Chinese characters for "university" on a stone at Hupan University went viral across Chinese social media platforms on Monday.
Hupan University, created by Jack Ma, the founder of Chinese e-commerce giant Alibaba, also dropped online references to "university" in its name.
The official Weibo account of Hupan University changed its name to the Hupan Entrepreneurship Research Center. The official website and WeChat account of Hupan University simply used the name of Hupan.
According to its website, Hupan University was set up in 2015 as a private tutoring institution for China's top business leaders. Its nine founding members included Jack Ma and Lenovo chairman Liu Chuanzhi. Ma serves as its founding president.
The website quoted Ma as saying that he hoped to train up to 3,000 entrepreneurs in China within the next 30 years and that Hupan would last for 300 years.