Veteran's small steps lead to village's big success
Share - WeChat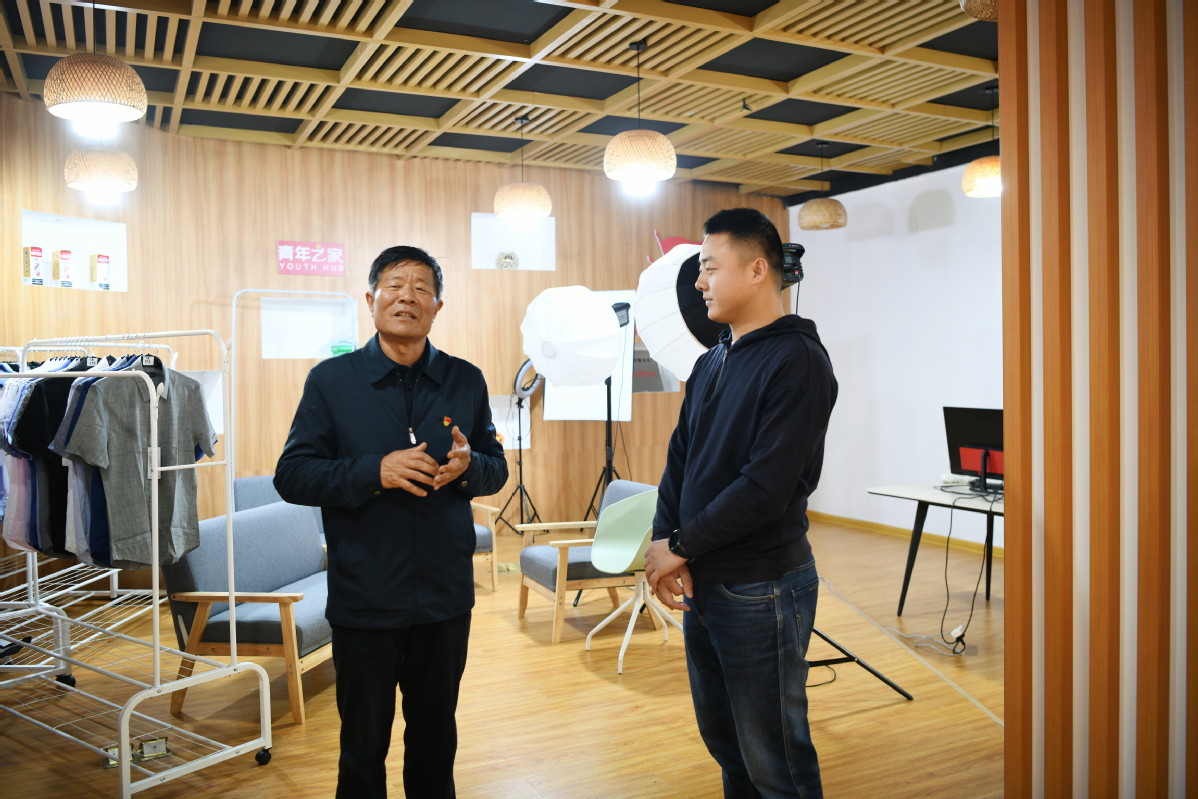 Chen Maozhang, the head of Xiaoqiao village near Suqian city in Jiangsu province, is proud that every family in the village has a car.
"More than 70 percent of the farmers have bought apartments in downtown Suqian," said the 60-year-old. "That's solid proof that they have become rich."
When he first began to work in the village in 1984, Xiaoqiao looked totally different. Farmers were dressed in ragged clothing, lived in shabby houses and walked on dusty mud roads.
"I still remember the day I returned to Xiaoqiao after serving in the army for five years," Chen said. "Everything looked the same as the day I'd left. The same disrepair, the same poverty."
As a former soldier, Chen was a man of determination. He turned down good job offers in the city and decided to settle in his hometown to make a difference.
The first thing he did after becoming village deputy head was to improve living conditions. He persuaded the farmers to tidy up the rubbish that littered the village, dismantled unsanitary pit toilets and removed dirty pigsties.
Then, he made plans to develop the village's economy. He researched the market, asked the farmers to grow the kinds of fruits and vegetables that would sell at a good price and even learned how to sell on e-commerce platforms.
"Sometimes he goes to the office at 6:30 am and doesn't leave until 9 pm," said Han Kai, a village deputy director. "When you see him, you know immediately that he takes his work seriously."
"It wasn't easy to persuade the farmers to learn e-commerce," Chen said. "Many of them don't read well, let alone know how to present products properly in front of the camera."
He approached local internet celebrities to ask them to give the farmers tips and set an example by starting his own livestream to sell fruit.
After being told repeatedly that they wouldn't lose anything by livestreaming even if they failed, many farmers, especially the younger ones, turned to e-commerce platforms to sell their grapes, strawberries and other agricultural goods. As a result, Xiaoqiao made e-commerce transactions of more than 100 million yuan ($15.5 million) in 2019.
After years of hard work, the village's collective income has exceeded 1 million yuan for five consecutive years, and village assets have increased from less than 100,000 yuan to 30 million yuan.
In recent years, Chen and his co-workers have been working to protect the environment.
In 2017, he introduced waste sorting and recycling. Four years on, the villagers all know the different classifications of household waste and are diligent about sorting it properly.
"He didn't do big things," added Han. "But it's the little things that count the most, and that's what makes him a hero to the farmers."